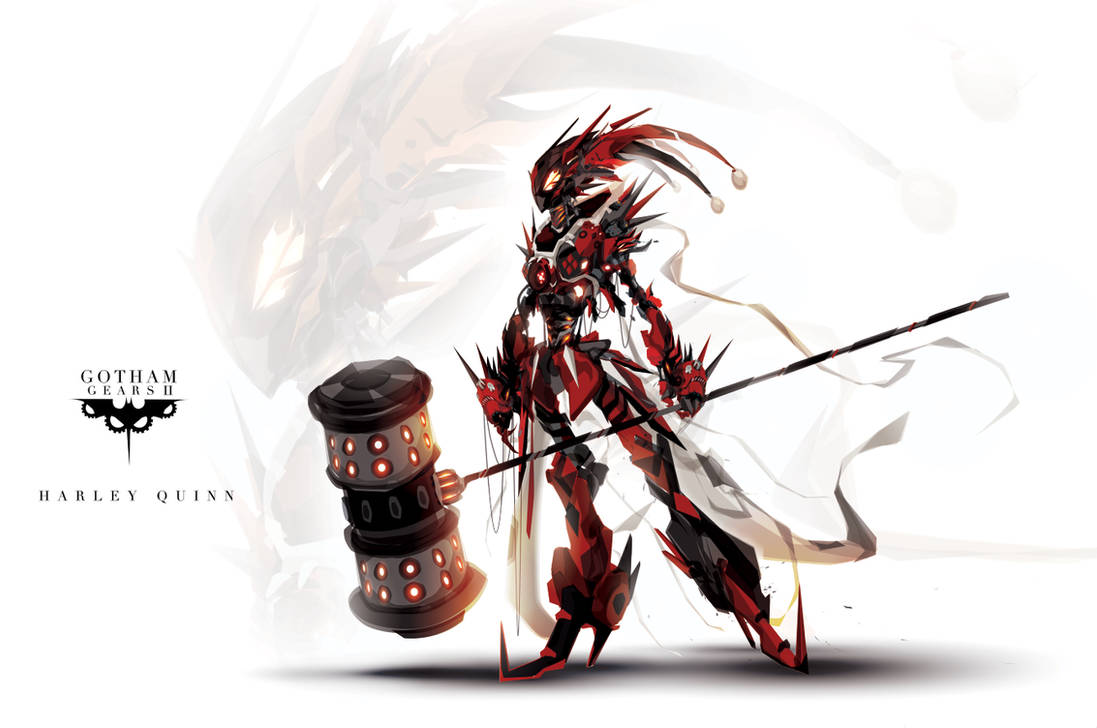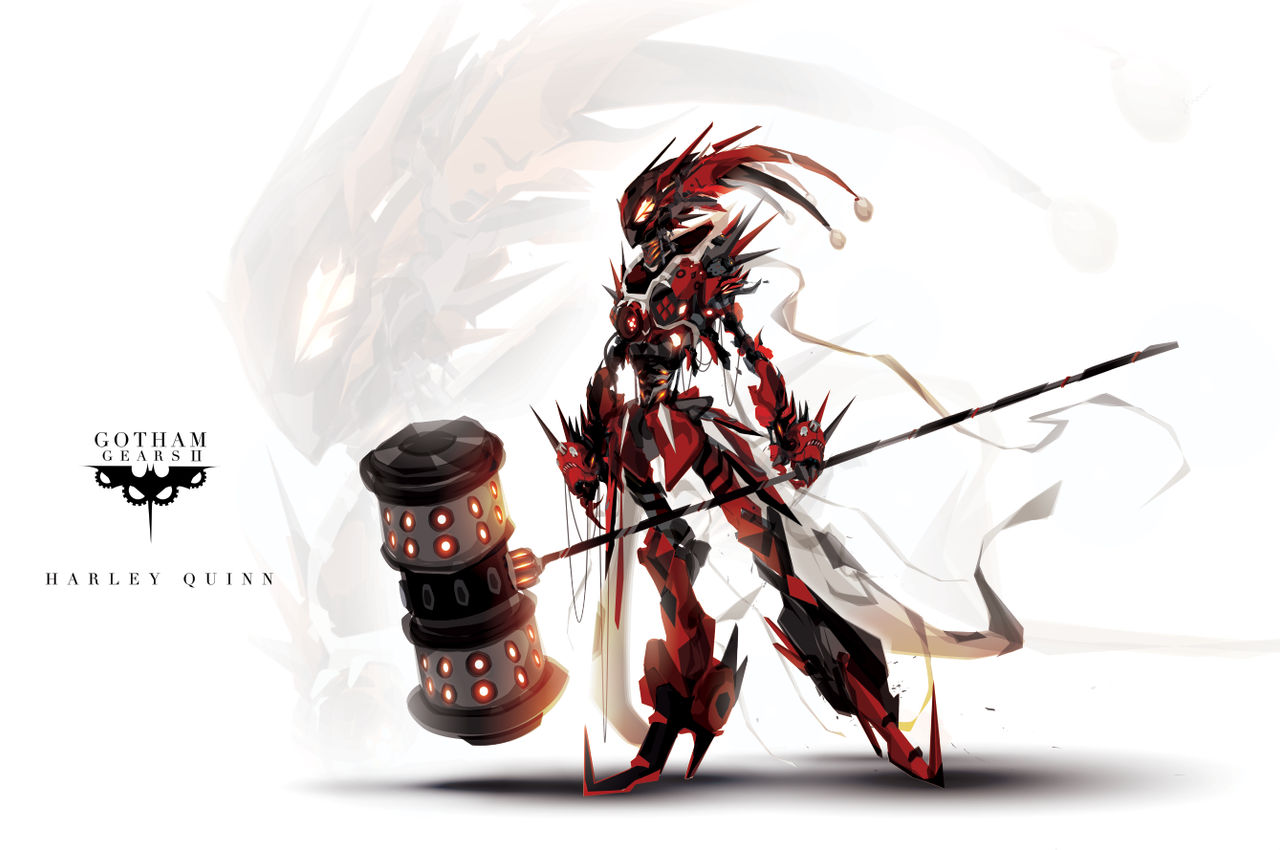 Watch
Extremely violent, unpredictable, and.... dancey. This robot is often seen prancing around crime scenes emitting a high pitched sound- archives have identified as "giggling".

Strengths:
♦ Originally a much more pedestrian design- prolonged exposure to the "Jokers" radiation emitting from his damaged core resulted in system corruption, prompting Harley to
modify and reconstruct herself into her current form. Harley is the only known ally of the Joker and the only known construct to survive long term exposure to the Jokers radiation.
♦ Extremely agile, able to run up walls, jump long distances. Very quick and evasive, prone to sneak attacks/hit and runs.
♦ Wields a hammer weapon that seems to defy physics.
♦ Quinn also seems to be immune to Ivy's nano virus's.

Weaknesses:
♦ Dangerously obsessed with the Joker, it is theorized that Quinn's system is somehow addicted or dependent on Jokers harmful radiation.
♦ Very quick, lightweight but also very frail. She relies on quick attacks and evasion, direct hits or close combat fighting is avoided at all costs.