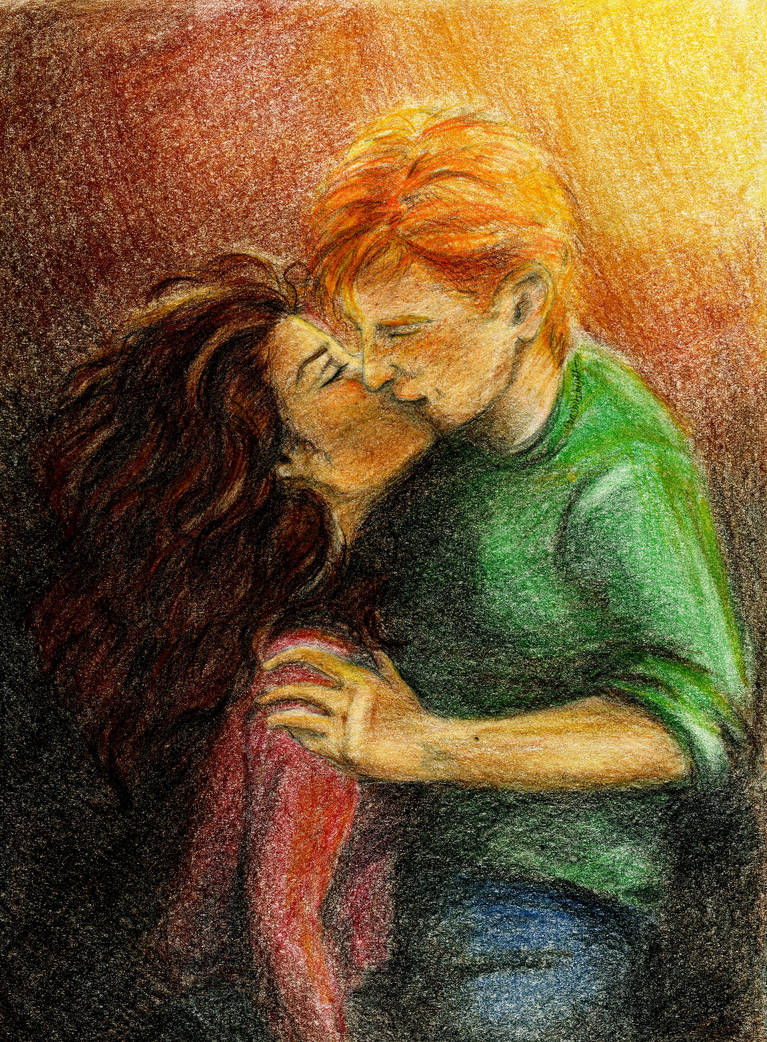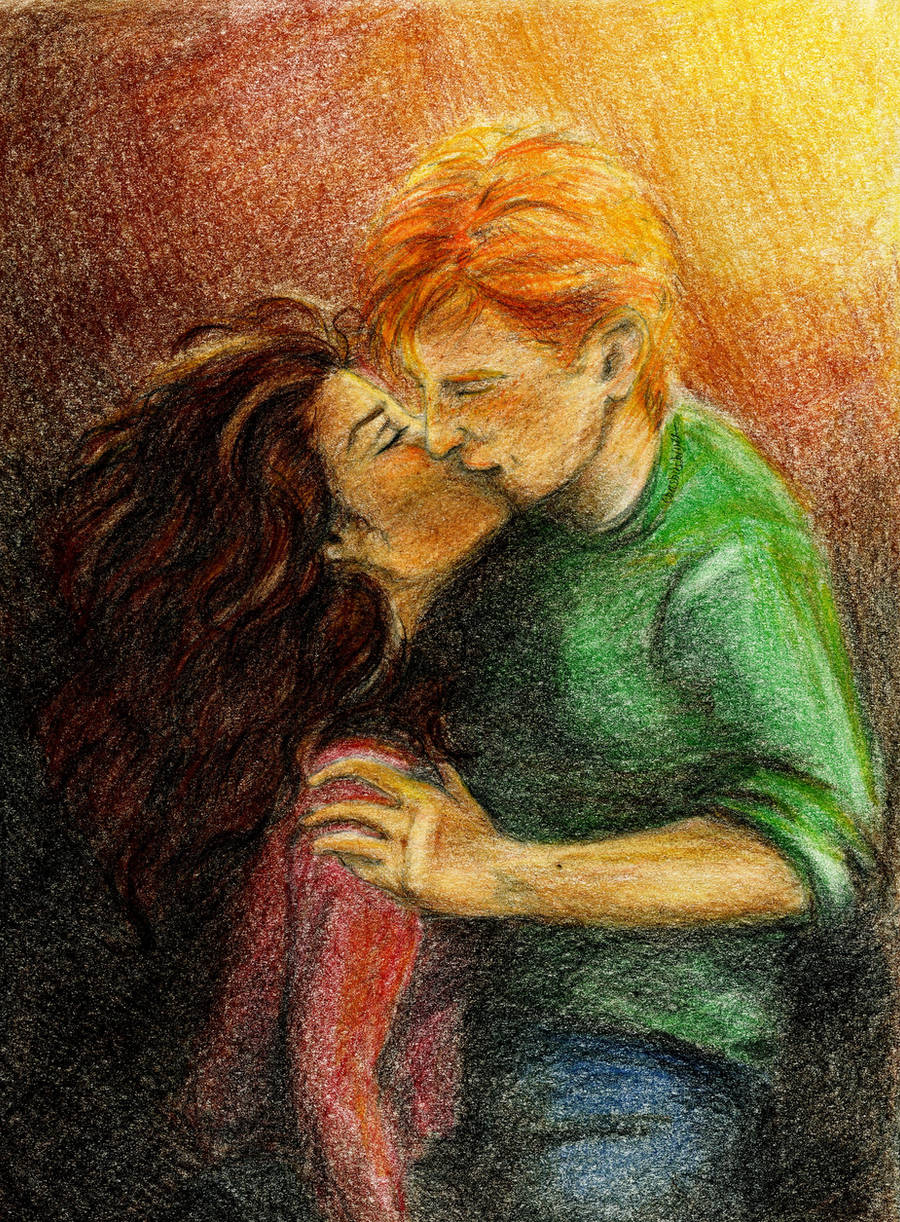 Watch
Hi! I'm back!

Sorry I've been gone for so long. Life appeared to be a cruel thing. So, well, it took me some time to get to my pencils and to stert drawing again. I'll write a journal soon, I promise.
Here is a little drawing to excuse my absence.

When I read
's story My Felix Valentine

My Felix Valentine Hermione made her way downstairs, to the Great Hall, rather unwillingly that morning. This year, Valentine's Day was going to be particularly awful, and she knew it.

Ginny was sitting at the Gryffindor table when she got there; she was alone and looking prettier than usual.

'Hi, Hermione!' she greeted her, beaming.

'Hi, Ginny. Have plans, I see,' she pointed out, feeling happy for Ginny.

'Well, of course! It's Valentines, after all. Dean and I are going to Hogsmeade together.'

Ginny spotted Hermione's blue mood behind her sincere but faltering smile. 'And... what are you up to today?'

'What would you expect me to do?'

'
I decided that I should draw an illustration. So here it is. The kiss in the end inspired me so much. Hope you and Dessi herself will like it.

medium: colour pencils