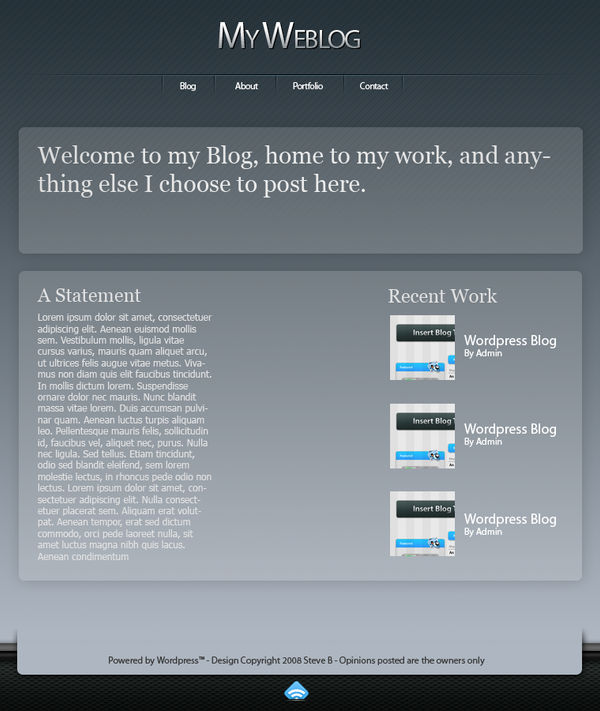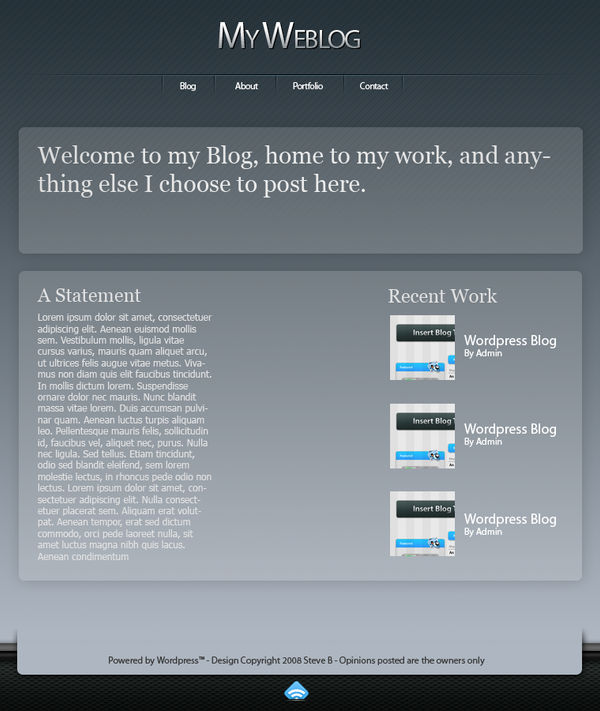 This is a finished Blog template, the actual size is 1440x900, but this is the content section, with the main edges cut off to save space. Blog is short for WebLog, thus a phenomena was born. Thanks to PSDTuts for some inspiration, even if you know a lot about Photoshop, you can still learn.

Email it to me please! I wanna code it!
Reply

really nice, anyway to get it?
Reply

If you're interested, send me an email and I'll file the PSD over to you. Or you could just note me and talk through that. Depends what's easiest for you.
Reply

thx but i don't really know how to code a wordpress theme

i've try to make my own unsuccessfull lol,however there is my mail: maxime.lariviere@gmail.com

Reply

Ok I'll send you a PSD of the design, remember, this can only be used for your own website, and I trust that you won't break the creative commons license on the work.
Reply

thank you i'll try to make something with (for my own website for sure)

if i find the time for

Reply

Reply

pssssst!

Try helvetica neue ultralight for the hero not georgia!
Reply

I love the top nav bar, but there should be a three-column system. Calender (with events!), note list, portfolio, etc; would look nice.
Reply

Pretty nice man

Reply