-EDIT on 7/31/14-
Changed some pricing!
-EDIT on 8/2/12-
I am taking international orders now! <3
-EDIT on 2/1/12-
Thumbnails added! New watchers, come take a quick look if you'd like! They show my gallery in a glance, so you don't have to click on links C:
-EDIT on 11/27/11-
Chibi Sculpture Commission info added!
Pokemon Team Commission Special added!
COMMISSIONS
General Gist of Things
=================
-I am offering various types of sculpture commissions with a set number of slots. If all slots are full, I will not have a waiting list, but slots will be re-opened soon after all of the commissions in that variety of sculpture are done.
-You can claim more than one slot (a slot = one commission) in a single type of sculpture, but please don't claim more than two in each.
=================
Rules
=================
+ I will not sculpt:
Robots (Robots are iffy. I'm well versed in Portal 'bots, but not really in any other ones)
Non-chibi anthropomorphic characters
Anything sexually themed
Non-chibi humans/ human-like creatures
+ I am practiced in sculpting:
Dragons
A large variety of animals (from turtles to lions)
Other fantastic creatures, such as designs inspired by Pokemon
Chibi-styled humans/ human-like creatures
Charms of various kinds (including above mentioned creatures)
+ Money must be sent through PayPal ONLY. These are not Point Commissions and I won't accept money by mail*. (
This
is a very straightforward tutorial on how to send money through your PayPal account! )
*If you really want a commission and you don't have a PayPal account, I may be willing to work out an alternative payment method. Just ask! I won't bite
+ In order to claim a commission slot,
send me a Note
with the type(s) of sculpture(s) that you want to get a price quote on.
+ Request for a quote must be sent using the form below
+ If you are satisfied with the price, I will Note you back with the e-mail address that you must send the money to through PayPal.
+ All money for the commission must be paid at the same time unless you would like to work out a payment plan for a larger order (Shipping can be paid later if you wish, but it's easiest to put it all together)
+ Payment is needed within a week of accepting a price quote
+ If payment isn't sent within the allotted week, your slot will be turned over to somebody else (Unless you have noted me with a time when you will have money and can send it then)
+ Price can vary with complexity of request
+ I ship internationally, just remember that shipping will be higher if you do not live in the United States. Shipping in the US starts at around $3, while shipping internationally starts at around $7.
+ Allow 4-6 weeks for notification of completed sculpture
=================
Types of Commissions
=================
+ Type 1:
Small sculpture ($15-$25)
Will be 3 to 4 inches tall/long
Examples: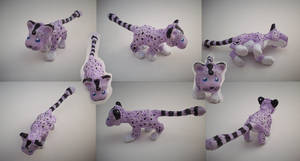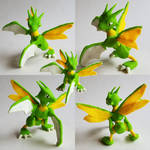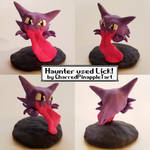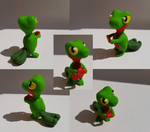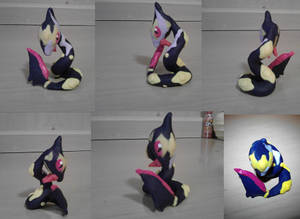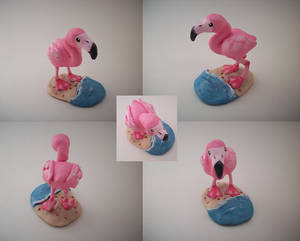 +Type 3:
Charm Necklaces ($8-$10)
Charms will be hung on leather cord, the charms themselves are about an inch tall
Examples: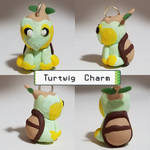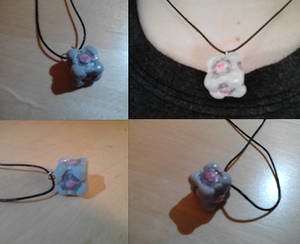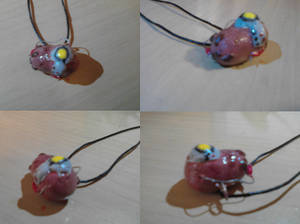 +Type 4:
Chibi Sculptures ($5-$8)
Chibi sculptures are about 1 to 1.5 inches tall and are simplified and adorable versions of a full character
Examples: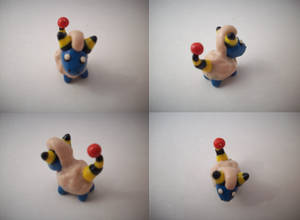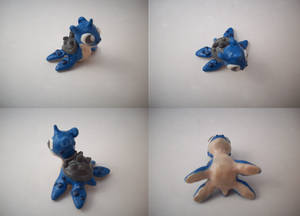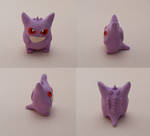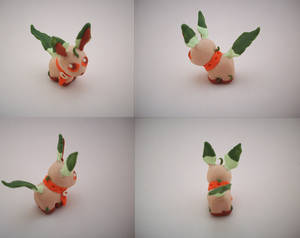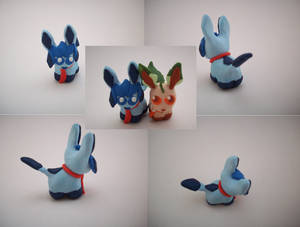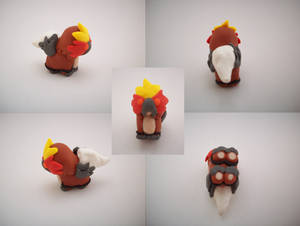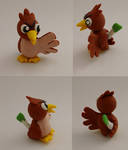 **
Chibi Sculpture Pokemon Team Special
**
SPECIAL PRICE: You may order a SIX-POKEMON team for $25 (before shipping)! This saves you $5 compared to if you order six Pokemon alone!
Only THREE SLOTS available at this time.
+Type 5:
2-inch Tall Detailed Sculptures ($8-$15)
These sculptures are about two inches tall, have somewhat chibi proportions, and have more detail than my usual one-inch tall chibi sculptures (Type 4).
Examples: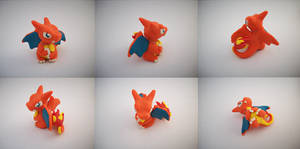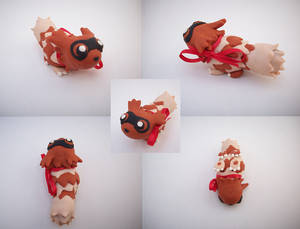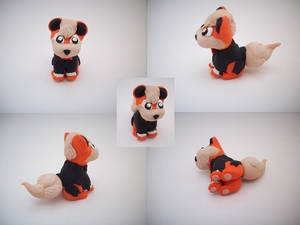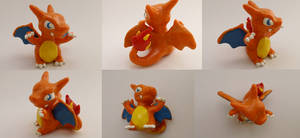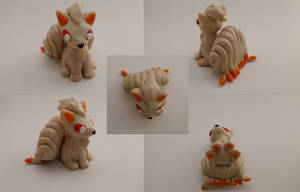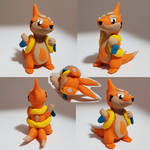 =================
FILL OUT THIS FORM
=================
Username
: (Your DA username)
Type(s) of sculpture(s) ordering
: (Out of Type 1, 2, 3, 4, and 5)
Character
: (The character/creature that you would like the sculpture to be)
Reference for Character
: (To ensure that I know exactly what you'd like)
Pose
: (If you would like your sculpture to be in a specific pose, you may tell me here)
Style of sculpture
: (I can do 100% clay sculptures, or sculptures with painted details)
Type of glaze
: (Glossy or no finish; glaze is recommended but not required)
When you are sending payment, fill out the note as shown in the tutorial in the rules
If you're wondering about addresses, PayPal gives the option for me to print out a shipping label to the address you used to sign up for your PayPal account you sent money with.
If you want me to send your commission to a different address than the one you have on your account, please send it in the note with your payment
After your item arrives at your address, please leave feedback of your transaction at my feedback journal located here
================
Slots
================
TYPE 1
1.
2.
3.
4.
TYPE 2
1.
2.
3.
TYPE 3
1.
2.
3.
4.
5.
TYPE 4
1.
2.
3.
4.
5.
TEAMS:
1. TheTurnerPack
2.
3.
TYPE 5:
1.
2.
3.
================
Recently Completed Commissions
================
Thank you for reading! If you have any questions, don't hesitate to ask away in the comments! <3

FAQ:
-Will you do Homestuck commissions?
No, Andrew has made it clear that he doesn't want people doing Homestuck commissions, so I will respect that.