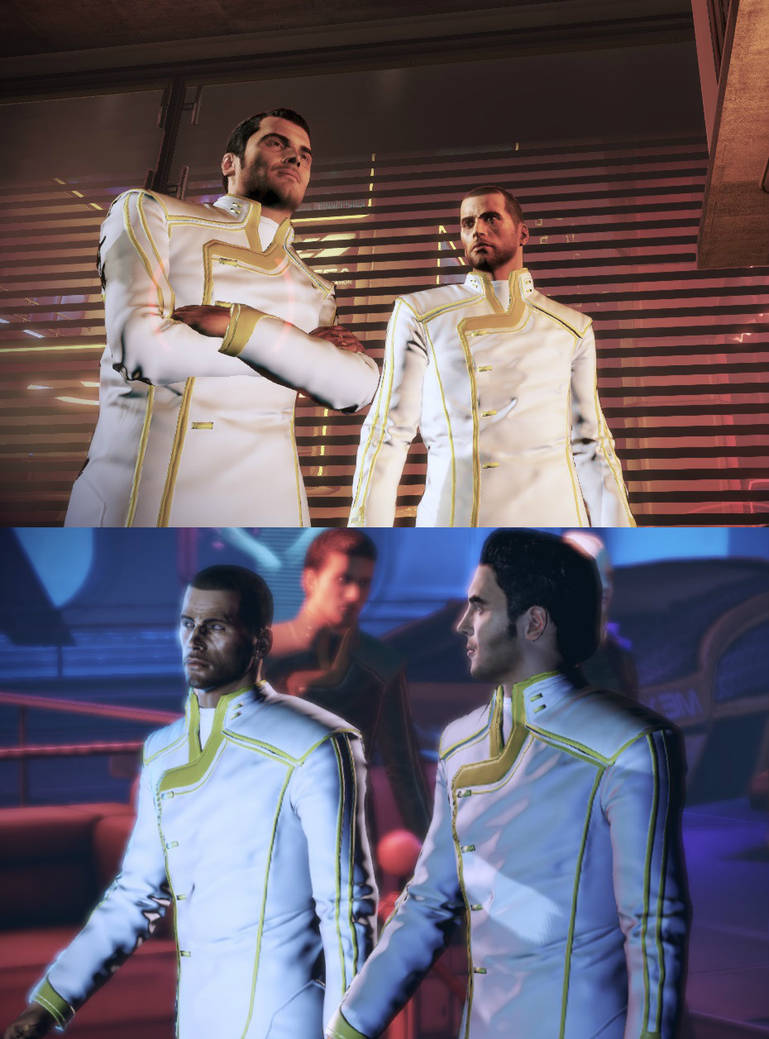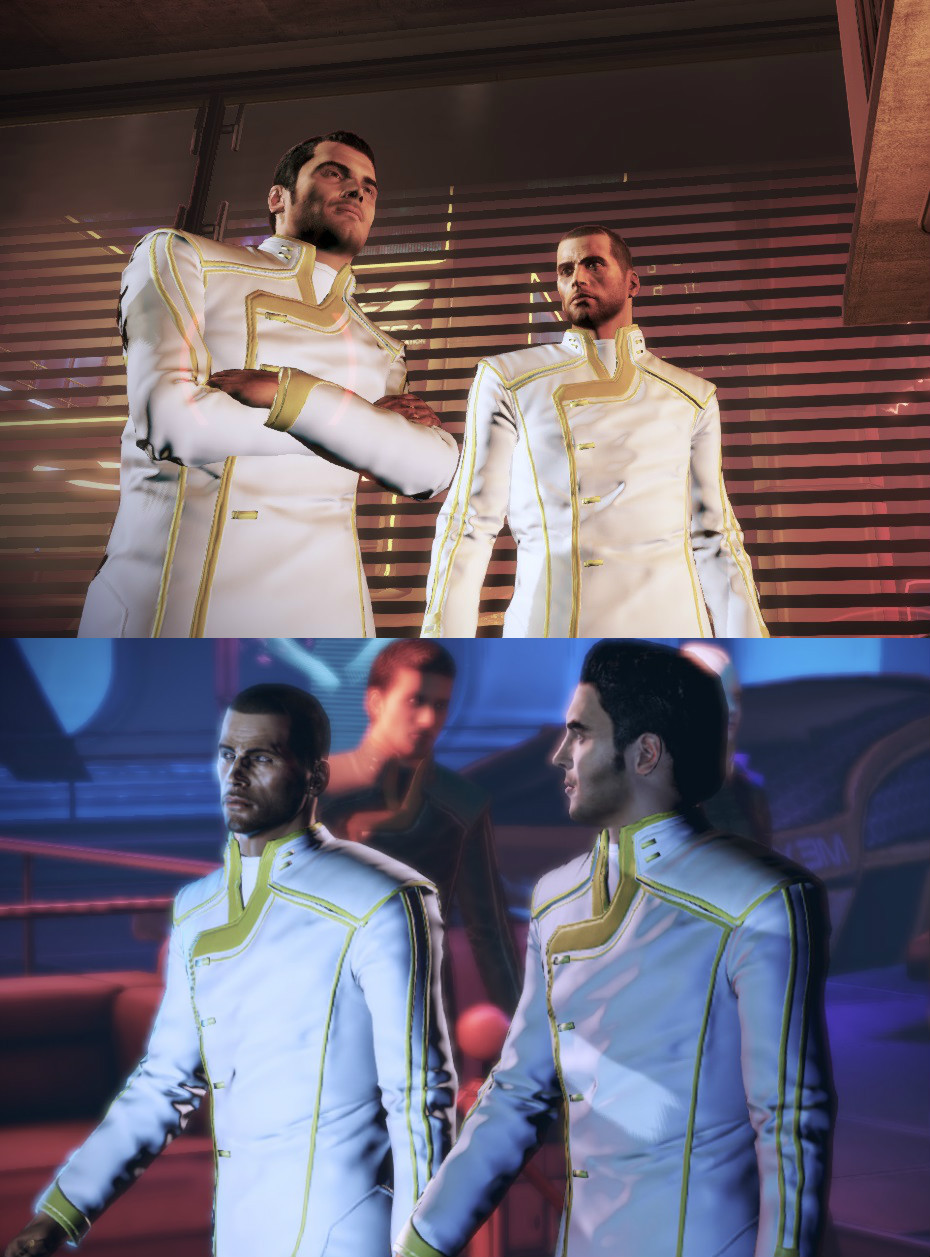 Watch
it can change all the human male's suits in citadel dlc

and if you add the suit by Coalesced Editor Tool into your casual outfit in game, you can wear it all the time.

Perfect. May I use your color designs / ideas in possible future renders? Would be fantastic. I made a white suit myself, but not with yellow, only black. Yellow is even more dashing!
Reply

sorry. i saw your comments just now. as my country shield foreign sites, and i found out another way to bypass those firewalls very recently.

first of all, thank you for your encouraging and compliment of my work.

second, i love your arts! they are all amazing! im your fan. it makes me exciting to see your comments under my works!

and third, maybe it's too late, you absolutely can use everything you like of my things without my promission.
Reply

Aww, thank you so much!
I am really happy you like my works!

(The internet limitation sounds horrible. You could only access your country's sites up until now?)
Reply

no. pass the firewall is no promission in my country. this is an "underground" way. not stable. and it's very difficult to open foreign pages. and of course this is very easy to be blocked again if our govenment found it. but i feel interesting. like a hollywood movie.lol.
Reply

Why are they keeping you from going to other sites? That's like Berlin 25 years ago.
Reply

i dont know. we can only import 10-20 foreign movies a year. but the most funny thing is : although our goverment have many forbidden things, we can always get everything we want. we can watch foreign tv shows, oscar night on live, we can watch 50 shades of grey at the same time with american people. but these are forbidden. and our government leaders also watch those things even they know they are not allowed. it is weird, right? XD

these rules just makes our life not convenient, nothing else.
Reply

Why keeping the outer world's influence at bay? What is your government trying to achieve by this?
Reply

dont know. acturally, they can forbidden nothing, afterall it's internet age now. just like EA abandon chinese market, but we can still play their games, and laugh at them "origin sucks!". leaders always look down people's intelligence.
Reply

Love it.

They became so gorgeous.
Reply

thank you. there are very few mods of broshep. his prototype is a model, right? what a pity if a model cant wear nice suits. so i try to dress him up.

Reply