This is a FAQ that I have been compiling for a little while. I get asked the majority of these questions quite regularly. If you see something missing that you would like to know just ask and I'll try and add it in.
What you need to know about me


Why isn't my stock free anymore?

Short answer:
The Rule Breakers are doing my head in.

Long answer:
I've had my stock in storage for about 5 months because of thieves and people completely ignoring my rules. From the artists I've spoken to, real artists won't mind paying a few points for my resources, and then I can appreciate the amazing artwork instead of stressing about someone misusing or stealing my stock.
As Tasastock puts it: The Premium route means I can still keep all my stock out there for artists to use, and gives me some protection against the knobheads out there.
Commercial Use:
Yes you may use my stock for commercial purposes. I am finding it increasingly hard to respond to all your questions in time for deadlines and the sort that you may have when it comes to commercial use.
So to make it easier on myself and you I'm gonna lay down set conditions that you can reference in regards to this.
This pricing structure goes into effect 19/10/2012 and is not applicable to any negotiations made prior to this.
The web design stock useage pricing goes into effect 13/11/2012 and is not applicable to any negotiations made prior.
General notes:
You MUST notify me me if you wish to use my stock commercially.
You must follow my stock rules.
I understand that sometimes crediting me as the stock artist will not be possible so you MUST let me know if this is going to be the case.
I do take stock commissions if you are in need of something specific for your project. However I need at least 3 weeks notice to set the shoot up and source any materials I might need to complete the commission. I also reserve the right to refuse commissions as I have a busy schedule and cannot always manage to fit them in.
If you want to use my stock for website banners, posters, backgrounds etc then you must still follow my rules and credit me as stock provider. You must link me to the image as it will appear on the website and the stock credit must be visibly placed near the artwork. There is a fee for these sorts of uses, see below in the pricing structure.
Pricing/Product Info:
Product:
I have a general rule of product preference over payment. This means that if I receive a copy of the product (ie book, magazine, album, art print etc) you can use my stock commercially free of charge
Does not apply to web and/or graphic design uses
In most cases I would prefer to have a copy of the product. I am much more satisfied with something I can hold and touch and show my friends and family. However I also understand that it's not always possible for you to do.
So here is a general pricing structure for commercial stock use:
Book Covers:
1-3 of my stock images: $25AUD
4-9 of my stock images: $50AUD
10+ of my stock images: $80AUD
Website Design and Design Usage: (Banners, Backgrounds, Graphics sets, Posters etc)
1-3 of my stock images: $25AUD
4-9 of my stock images: $50AUD
10+ of my stock images: $80AUD
Game Photomanipulation Art:
1-3 of my stock images: $30AUD
4-9 of my stock images: $60AUD
10+ of my stock images: $100AUD
Game Art (paintings):
1-3 of my stock images: $30AUD
4-9 of my stock images: $60AUD
10+ of my stock images: $100AUD
Magazine Art:
1-3 of my stock images: $25AUD
4-9 of my stock images: $50AUD
10+ of my stock images: $80AUD
Album Covers:
1-3 of my stock images: $25AUD
4-9 of my stock images: $50AUD
10+ of my stock images: $80AUD
Calendar Art:
1-3 of my stock images: $25AUD
4-9 of my stock images: $50AUD
10+ of my stock images: $80AUD
Art Prints Outside of Deviantart:
Art using my stock as reference: $3AUD
Photomanipulation/photomontage: $5AUD
*Art Prints inside of DA are free.
Stock Commission Rates:
Photoset of 6 images: $10AUD
Photoset of 9 images: $20AUD
Photoset of 12 images: $25AUD
My paypal www.paypal.com and click the Send Money option.
and then my email is charligal@gmail.com )
Any other uses that you would like to know commercial use rules for, ask me here and I will incorporate them into this FAQ.
Donations
It's not necessary but you can also choose to donate to my stock costume fund.

Donations help me make better stock, don't worry any money you give me always goes towards costumes and lighting equipment, which I never plan on using just for the one stock shoot. Costumes can be quite expensive and I want to keep on creating the best stock for you all.
The money you give me will go towards make-up, like body paint, wigs, to get some variation in hair colour. Fabric and pre-made costumes that are engaging, versatile and exciting.
How much should I donate? - that depends on how much you feel comfortable in donating. Because Paypal docks money from me, i'm gonna say a minimum of $10AUD which is about ($10.76 USD, 7.48 EURO), now $10 will buy me length of fabric to make a costume, or more crazy awesome makeup. (I would set the minimum donation at less, but because Paypal is so nice to take itself a cut, any less would turn into peanuts really.)
so this is how i'm working it out.
How do I donate? - www.paypal.com and click the Send Money option.
and then my email is charligal@gmail.com )
About My Stock:

Can I use your stock?

Yes, you certainly can!! That's what it's there for. However, if you do choose to use my stock I have a set of stock rules that must be followed. You can find them here:

Stock Rules *UpdatesHi all!!
These are my rules you must follow if u are gonna use my stock.
Read them before using this stock. By downloading and/or using this stock, you agree to comply with my rules. If you fail to comply with my rules, I reserve the right to have you remove your work.
FAQ: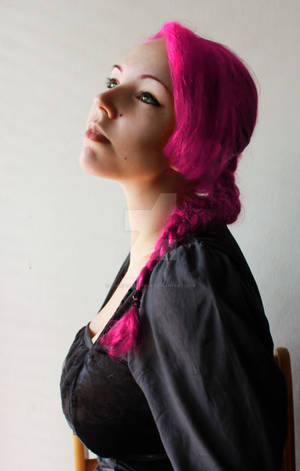 If English is not your first language, you can use Google Translate to translate and get an understanding of what my rules say.
:faq217:
STOCK CREDIT


Always credit me if you have used any of my stock (including WIP's and close-ups) with a DIRECT link. You MUST include a link to either my profile OR the artwork used in the artist description where you have used my stock:


Preferably using : devcharligal-stock : without the spaces for

charligal-stock

or : iconcharligal-stock : for :iconcharligal-stock: without the spaces.
You may also use the thumb or link

Are you the model?

In the majority of my stock the model is me. I always add a credit of who is the model etc in my artist description so you can always double check by looking there.

Who are your male models?

My best friend Shannon appears, as does my boyfriend Ian. Any others are friends or models I have collaborated with.

What all kind of modelling do you do (Such as glamour, fashion, implied, etc.)?

I used to do commercial modelling regularly but these days with a fulltime job and social life to take up my spare time.. I don't really do it anymore. My favourite type of modelling has always been creative/conceptual.

Who takes your photos, is it you or another photographer?

Unless otherwise stated, the photographer is generally always me. In my early days of my stock I worked with other photographers but that was years ago.

How do you take photos of yourself?

Tripod, self timer/remote. Easy peasy!!

What equipment do you use to shoot stock?

My camera is a Canon 60D, I also shoot with lightboxes and a studio backdrop if I'm indoors or natural lighting outdoors. I also utilise my remote and tripod.

How long have you been shooting stock?

I think it's going on 4 years now. I checked and I started in 2009.

How did you get into stock and what made you want to do it?

I'm an illustrator by trade and I had so many times trying to draw particular things and not being able to find the particular pose/expression that I needed. In frustration I got together with a friend of mine and said let's shoot some reference images and it was so much fun I got hooked… and here I am still doing it.

Do you sell any of your stock, or do you get proceeds in any other way to help pay for the time, equipment, and outfits?

I do allow my stock to be used commercially but I have requirements. You can find more about that in my stock rules. I pretty much fund myself for all my stock costumes/props/makeup/equipment etc…. it can be an expensive hobby at times.

What can I use your stock for?

Feel free to use my images to use as drawing/painting/sculpture reference, photomanipulate, collage or create art. This includes drawings and paintings (both digital and traditional and 3d or sculpture too.)
I love to see my images being used creatively!! It's one of the main reasons I continue to create stock. Seeing all the amazing art you guys come up with rocks my socks! However I have a strict NO RETOUCHES rule, its not enough of a change to the original photograph when only a filter, border or crop is made or added and it undermines the photographers work.
I go into that in my stock rules more in depth.

Do you take requests?

Sometimes, if I have the time to do it. I will generally post a journal or a poll asking for requests if I am taking them.

Where do you do your stock?

Mostly at home, although I have been on a trip to England and the other side of Australia to shoot stock before.

Where do you find your inspiration for your shoots?

Dreams, mythology, fairytales, books…. It varies. My overactive imagination is really good at popping random ideas into my head and then I go and shoot them.

Do you give permission for tubing your stocks?

Probably not

What is your primary drive/motivation for your stock, and how do you make the time for it?

My motivation is to see the amazing art you guys come up with. I usually fit in stock time in the evening when I get home from work… or on the weekend..

Will you do a collaborative photo shoot with me?

This depends entirely upon who you are. If you are a another stock artist then the likelihood is yes. If I know you in real life then probably yes.

Will you model privately for me?

The only person I model privately for is my boyfriend


What's been the progression of your stock over the time you have been doing stock?

Quality and execution of ideas has improved drastically.
Earliest stock:
Latest stock: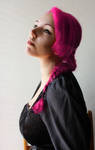 Where do you get all your costumes?

I make most of mine or buy online or piece together in op shopping sprees. Otherwise they are just everyday clothes of mine.

What other stockers do you admire?

It's such a long list. To quickly name a few:












These are by no means the only ones…… the list seriously goes on and on…. It's a bit ridiculous!

Who does your hair/make-up?

Unless otherwise stated it's me


Why does it sometimes take you so long to respond to my messages/notes?

I think this may explain it lol:
I love receiving messages from you all but I unfortunately don't have all the time in the world to consistently keep on top of my inbox. I do however always try and answer important questions, notes and stock usages asap. These will sometimes get queue jumped in front of other comments that aren't needing to know something. I am striving to reach the elusive 0… I have faith…. I just need a whole weekend to crack down on my inbox hahaha
About Me:

What is your real name?

My real name in actual real life is Nichelle. Just like Michelle but with an N. And I hate it when people call me Michelle, it drives me bonkers. Nicknames include Niche, Muppet, Charli, Nichie, Nishy and
Tasastock
may call me Nishoppotamus


Where did your parents come up with your name?

Star Trek. I was named after Nichelle Nicholls who played Lt Uhura.

How old are you?

This varies from year to year but at the moment I'm 25.

What do you do for a living?

I am a qualified graphic designer/illustrator. I'm currently working for 121 Creative/Kwik Kopy. Prior to this I was working at a fashion house as the graphic designer and fashion illustrator and before that I was working for a few photography studios as the in-house photo retoucher/editor.

Where are you from?

I come from a land down under

aka the merry old land of Aus!

Are you single?

No, I am very much taken. You can even find photos of my boyfriend in my stock gallery from a shoot I managed to snag him into.

You do art? Do you have a DA art account?


charligal
Some of my work: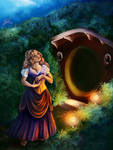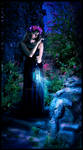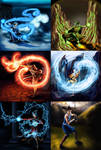 What's your favourite colour?

Pink… it just is… I love this colour.

What music do you listen to?

I have a very eclectic taste. My iTunes has music spanning everything from Parkway Drive, Sevendust, Evanescence, Nightwish to P!nk, Kelly Clarkson, to Darren Styles and the Toneshifterz. Out of everything though, my favourite genres are Metal and Hardstyle. I specifically love The Browning.

Who's your favourite band?

Sevendust… without a doubt. I love them!

What are your hobbies?

Besides stock? Hmmm.. painting/drawing, singing, photography, sewing, reading, being a muppet.

What's your ethnicity?

Haha no one ever guesses this right. So I'm not gonna say because I enjoy the mystery


What's your favourite movie?

Repo! The Genetic Opera I think still takes the cake…

What's your favourite animal?

I like kittens!

Do you travel and if so what place have you been that you love the most?

Well I was born in the US and I have travelled to a few of the states around Australia. And I have also travelled to England. I enjoyed Camden Markets in England sooooooooo much and the grass there is ridiculously green!

What's your favourite book genre?

I like fantasy and horror


How often do you read comics?

All the time. I just got the Zenescope and DC comic iPhone apps…. I have many comics on my iPhone now as well as all my ones at home.

What's your favourite food?

Pizza or Indian… pringles are pretty up there too.

How do you stay in shape?

Exercise and attempting to eat healthily.

Where did you learn to sew?

My grandma and my mum both taught me when I was growing up and I had a seamstress as a sister of one of my bf's. She taught me so much.