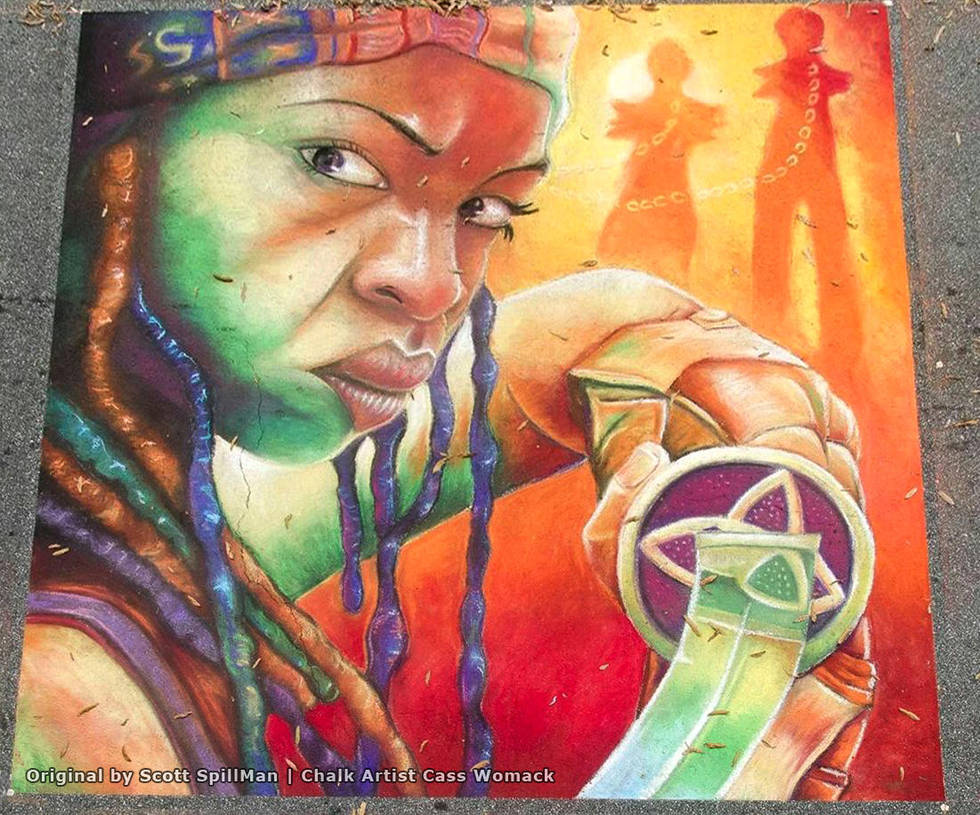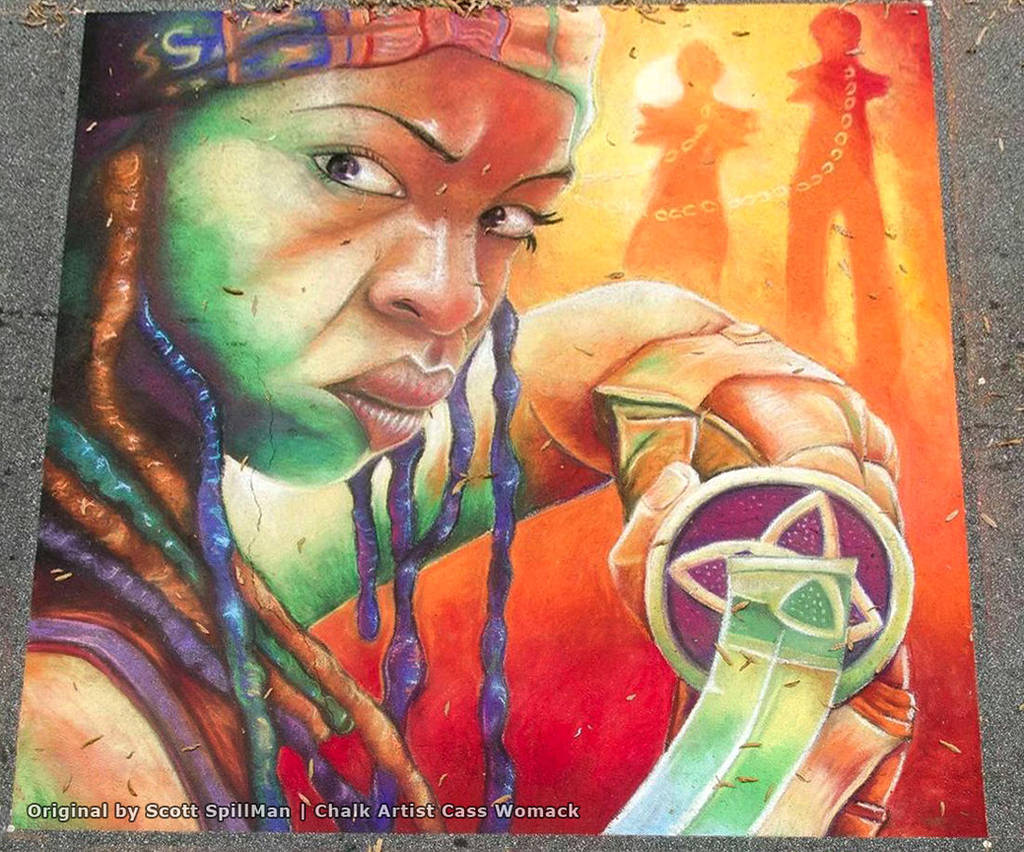 Watch
This was done for
The Marietta ChalkFest 2014, just north in Atlanta Georgia.
Final size: 10ft x 10ft
About 18 hours
Done on on sidewalk concrete
Materials: Koss Soft Pastels, Mountain Vision Soft pastels and Eternity Chalks
Photo Credit to
Craig Houdeshell


Where do I get my Chalk? Read the Chalk and Soft Pastel Guide
fav.me/d60r4ge
For more information about Chalk Art visit: Florida Chalk Artists Association:
floridachalkartists.org/
for international visit ISPS:
www.internationalstreetpaintin…
Check out my other chalk art!
---

Follow what I do, where I'll be! Like Art of Cass Womack on FaceBook ►
www.facebook.com/ArtofCassWoma…