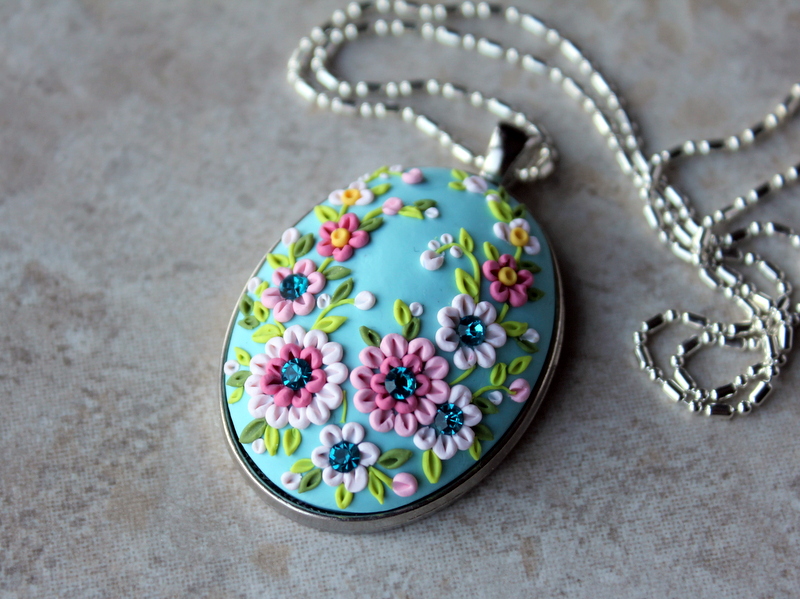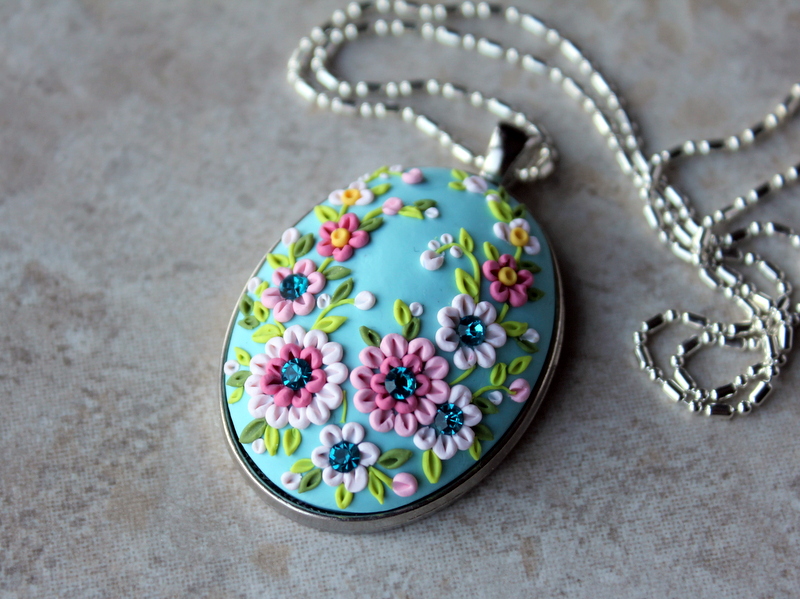 Pretty pendant with floral design straight from the fairytale garden!

The pendant is 1.6x1.25 inches (41x32 mm). The pendant comes with a 18 inches (38.1 cm) long silver finish chain.
Each jewelry piece is made with great love, patience and passion to create something exquisite. No moulds are used to create the details. Each small detail in the design is carefully applied with thin needle and many hours are invested in the creation of each piece.