Welcome to Character Library. We collect different character design. Please free to submit your character.

Submission Rules:

We Accept Full Body Character Design.
Wir wünschen Ganzkörper-Bilder.
社團收集角色全身設計圖
全身の設計図

For example: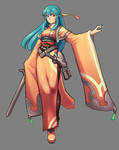 Detailed Rules:


The group is focused on character design, especially the whole character (full body) or character sheet.


Clean background is favorable.


Declined Situation:


It is more like an illustration rather than character design.


too few clothes (almost nude).


Wrist-up is only accepted when there is an extraordinary decoration, e.g. crown, jewelry, armor etc.


Head profile is no longer accepted.


Line-art is sometimes declined.


Unclear draft will be declined.


Repeated character may be declined.

----------------------------------------------------------------------

Gallery guidelines:
Here categorized by outfit, not by human or humanoid.

[Fantasy]: There is also [modern fantasy] folder. Please be aware.

[Armor]: Heavy armor. For sci-fi armor please submit to [Sci-Fi]

[Creatures - Cold]: dragons, lizards, snake, scorpion

[European]: Before 19th century, include Victorian era. After 20th century, please submit to [Modern]

[Middle South East]: Egypt, Arabic, India, Thai etc

[Monster]: include creatures or human composed by ice, fire, rock, elemental etc.

[Sci-Fi]: include aliens, mecha girls