I figure a pretty sizable chunk of my watchers are from HP, so I figured I should mention it. If you haven't figured it out by the... actually uploading art thing, I've opened my customs back up.

See account #724 for details.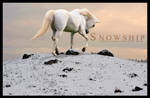 I'm also open for custom designs (for use with HARPG/RPG/Whathaveyou).
15

per, up to 10 per order.
(Yes, monochrome night is me.)
Basically, it's summer and I'm insatiably bored. XD
Also whooooaaaaaaah they changed the journal entry interface.