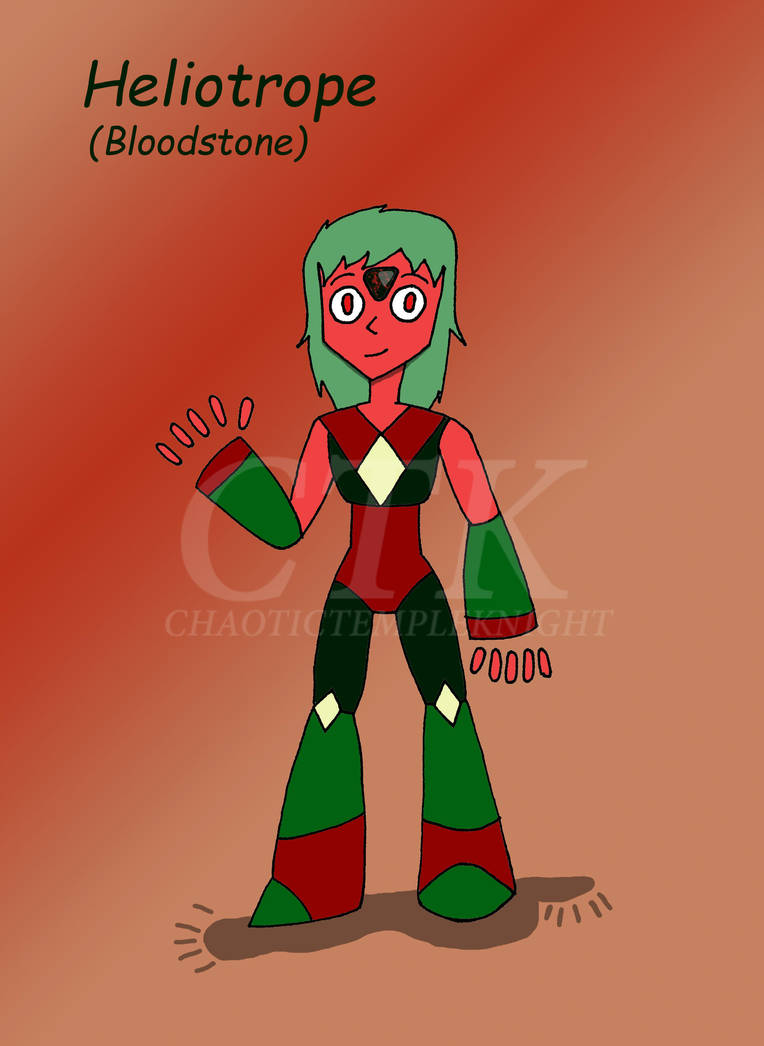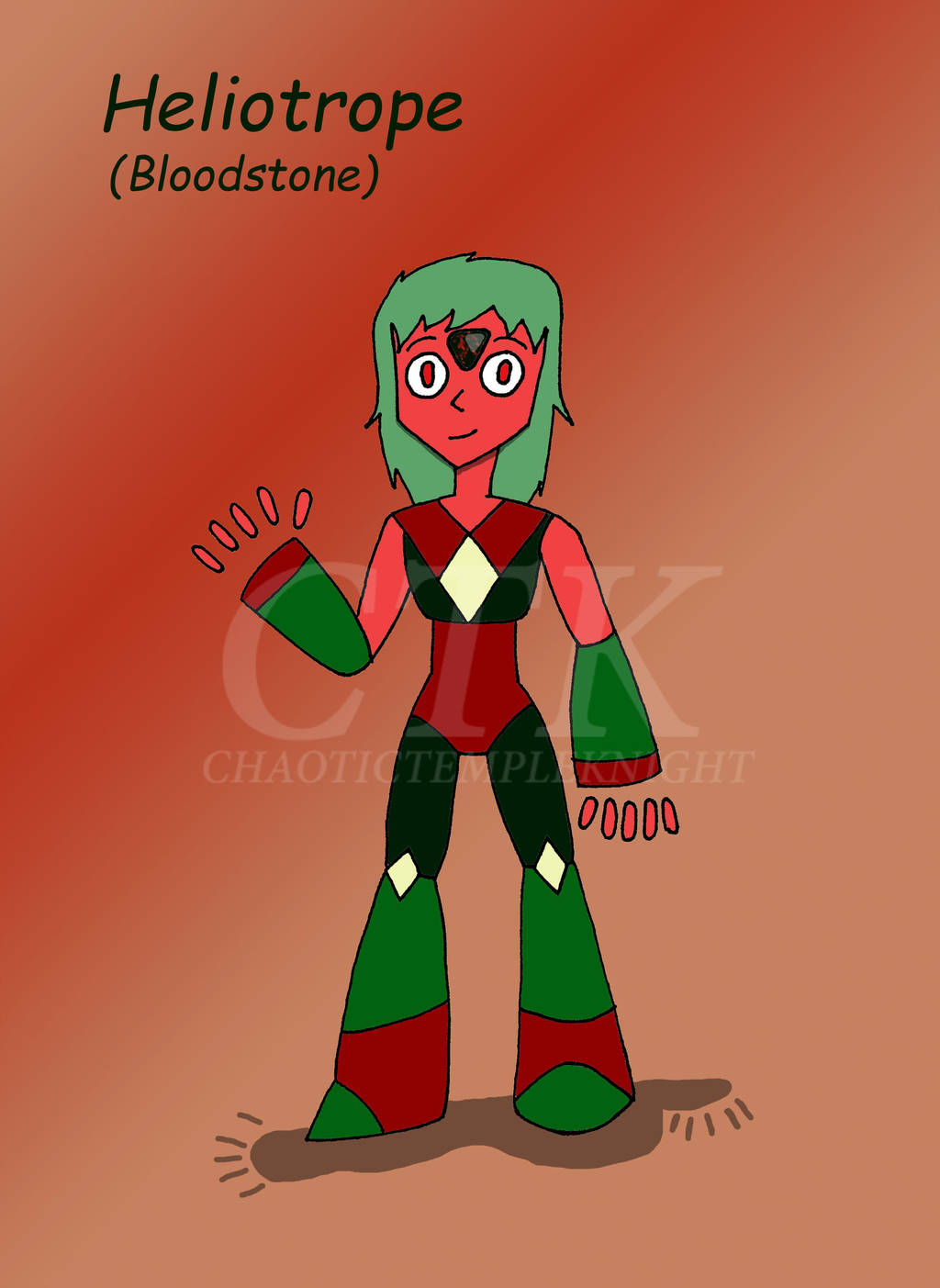 Screw trying to make A Steven Universe OC, Imitation is the sincerest form of flattery. I've gone through several SU OC concepts and I am done doing that. So I decided to turn myself into a gem... A HOME WORLD GEM!

So what is the story behind this? Peridot abducted me to see if she could turn a human into a gem. The process involved transferring my mind into a newborn gem and growing over a couple of months. And coincidentally I ended up looking like Peridot herself. Now the key thing here is that I forgot who I was when I was transferred into the Gem. But I regain my memory eventually and escape from Peridot....and then my original body turns up missing.

So what I can do? Usual gem powers, Peridot's lazurs, and my weapon is a crystal falchion.

And no, Heliotrope is not a male. Male mind in a female body people.

Little trivia on Bloodstone: Classic bloodstone is Green chalcedony with red inclusions of iron oxide or red jasper.

My friend JP has a fursona, so I have a Gemsona.


I don't care if bloodstone has been used before.


And please do not nag me about Heliotrope's look. It's going to change as her story goes on. However, if you want to make a legitimate comment or constructive criticism, go on right ahead. Like I said: don't nag me about it.

Or the look may not change... I have no idea.

YO DUDE ITS BEEN CONFIRMED THAT PERIDOT IS SMOL.
www.dailymotion.com/video/x37p…
THOSE FLOATY FINGERS AND WEIRD ASS BOOTS ARE THINGS CALLED LIMB ENHANCERS THAT MAKE HER BIGGER
SO IS BLOODSTONE SMOL????


Reply

Reply

I going to assume your saying small...
Nope, Heliotrope is normal size. In fact, I'm already on it:
Heliotrope's hands
Reply

No. Heliotrope is legitimately a female. You can have a male's mind in a female's body in these situations.
Reply

Steven Universe isn't an Anime...
Reply

For future refrence: Hidden comments connected to these are from a user I blocked. If your wondering what they said, they were surprised about Heliotrope's backstory (which really shouldn't be surprising if you're familiar with the show and fandom).
Reply

he meant that "male's mind in female's body" is commonly used thing in anime.
Reply