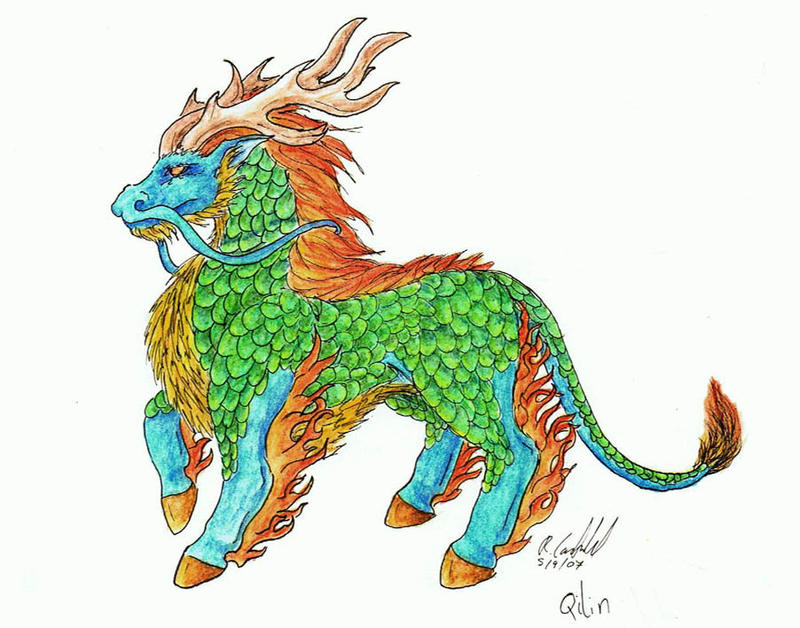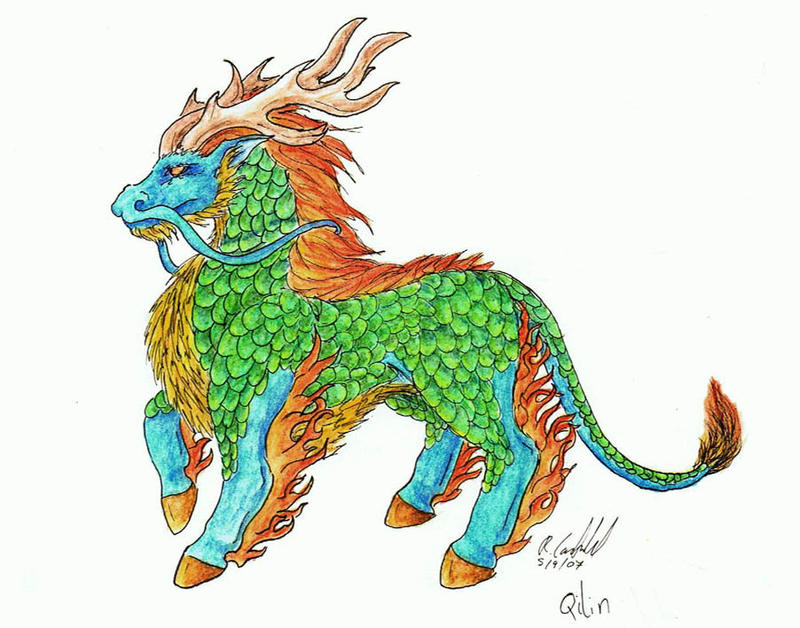 This month's creature is the Qilin and Kirin. I have already done a Kirin so i did the Qilin even though they sort of one and the same lol. Qilin has head of a dragon, skin and scales of a fish, lion's tail, oxen feet and antler's of a deer.
It is also known as the chinese unicorn or a giraffe-it meant different thing depending on what dynasty you were in.
They are able to walk on grass without trampling a single blade and do not eat flesh.