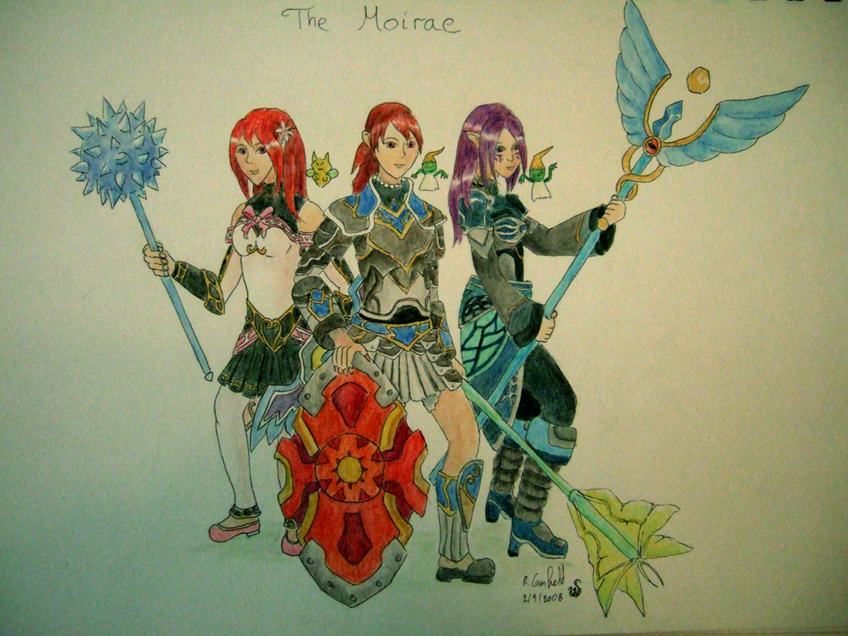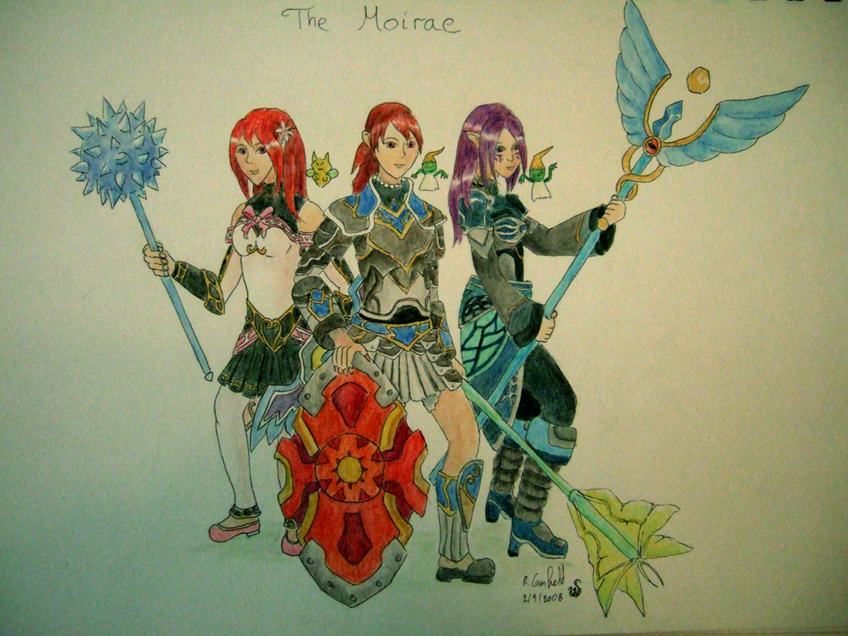 Watch
Ok so it's xan's birthday today, so here is her avatar and her 'squishies' XD and Moirae is our guild name.

Left to right:
Rurai -level 54 cleric (in v-day outfit XD)
Xanthyia - level 73 cleric
Lexenia - level 61 mage

All outfits and weapons are copyright of outspark.com or whoever designed them for fiesta XD
Artwork is mine no stealing! Done in watercolour pencils.