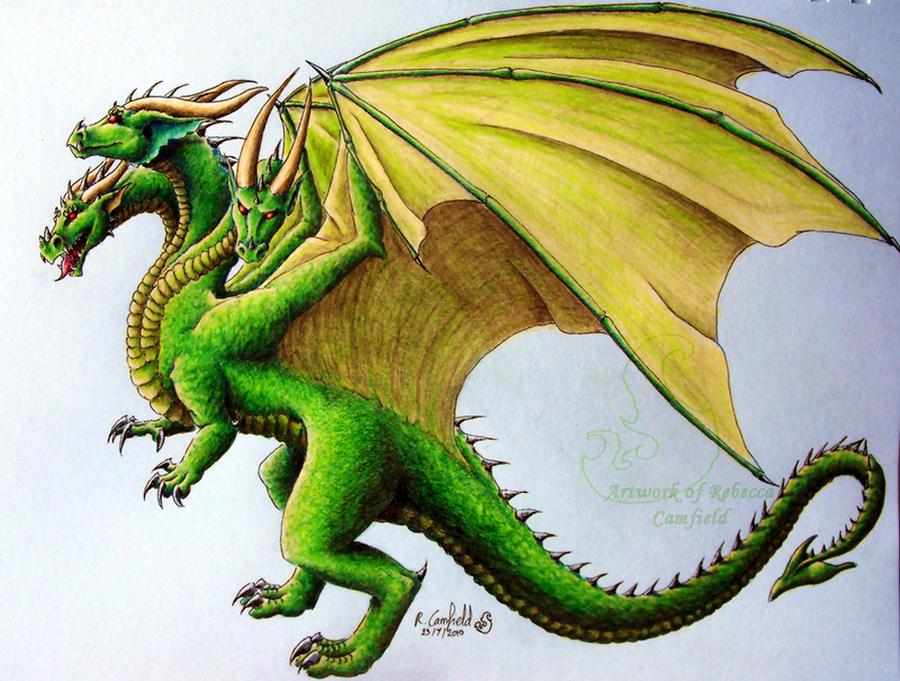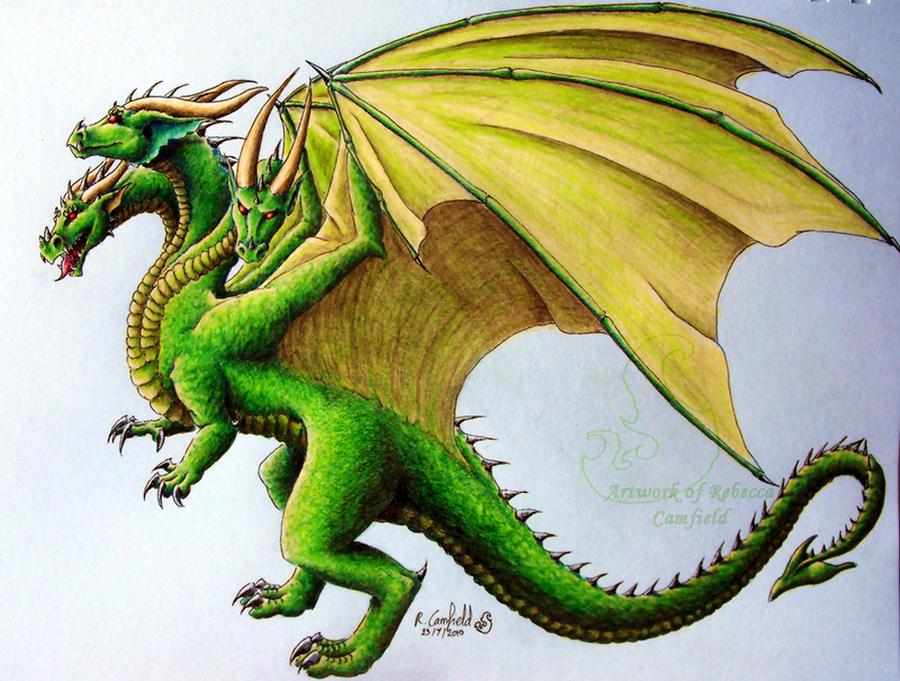 Watch
The cf this month was a slavic dragon; 3 headed dragon that was green. The version in my head did not look like this. I just struggled to draw the three heads and in the end just went for a simpler version than what was in my head...
So I ended up with this rather powerful monstrosity hehe I do like him. I feel like each head has a different name.
Coloured using a base wash of watercolour pencils then coloured on top with coloured pencils.
(c) to


I like how each head has a different expression! nice drawing!
Reply

Awesome Chaosia! You are the master of dragon art! Beautiful-I LOVE the colors too!

Where's the button!

from tarp
p.s.
I promised someone here a dragon, I was thinking Hydra-but now I'm think migrane-lol!
Reply

XD hydra = 9 heads...even I would have to think over doing that (maybe if i was being paid XD) just trying to do 3 was difficult enough!
also thankies ^-^
Reply

Reply