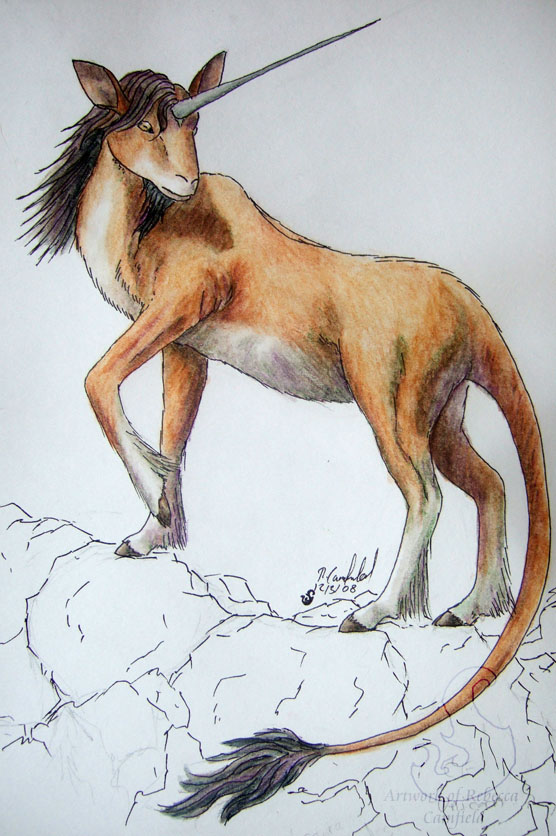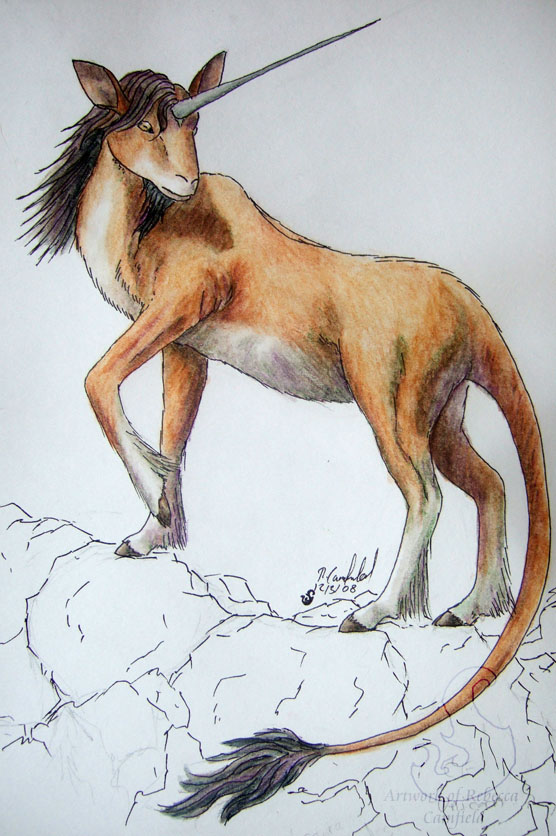 Watch
this month's creature feature was unicorn, but based off a medieval descriptions that where usually based on goat/donket/horse...so i went with a goat as my base XD and nowhere did the lil description say it had to be white!
so one Capara unicalis or goat unicorn who i'm actually rather fond of.

i do have some more detailed art on the go rather than all these little quick paintings i done recently XD

(c) to me

odd, but awesome. love the horn and tail.
Reply

Thats a good picture, Chae. I like the shadowing effects and how it came out. Keep up the good work.
Reply

Nice pic. Foots you're made nearly perfectly and coloring looks good. Maybe lines of work could be more clears and not so thin and scattered. Try use thicker inks.

Somehow yhis still looks good, 'cause of coloring. Go ahead, man!
Reply

is new to inking and dislike thick outlines XD and yes i messed up on the inking...that annoyed me .
Reply