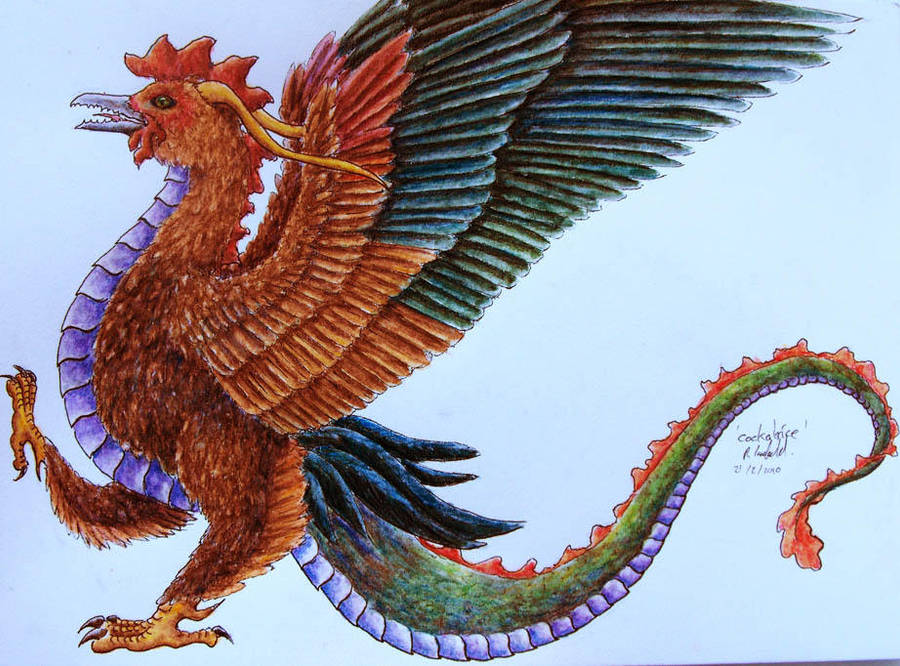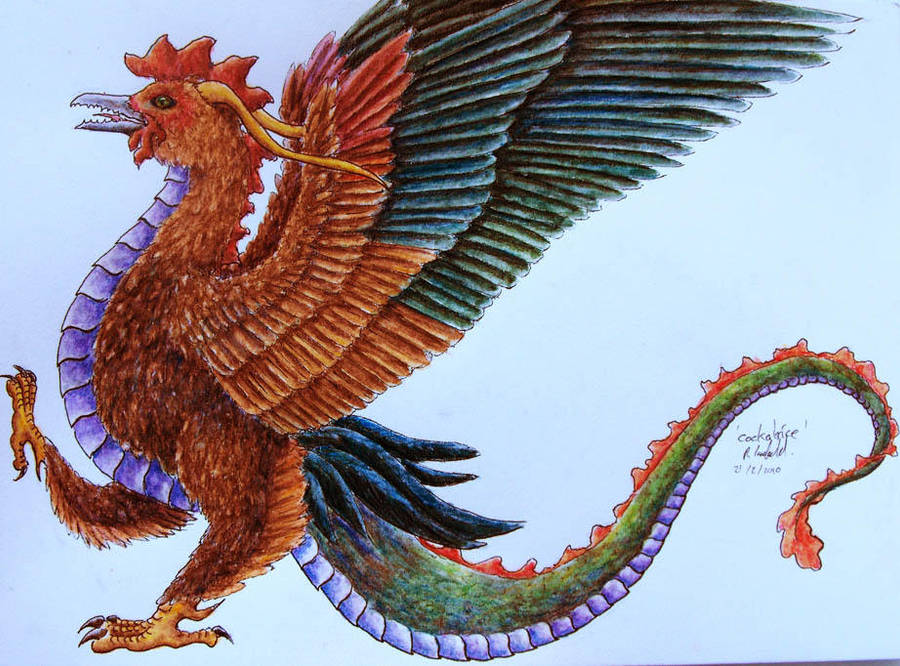 Watch
Febraury's creature feature: The cockatrice

Hatched from an egg laid by a rooster and incubated by a toad or snake.
Not completely happy with it, eye was going to be larger and glowy, and legs look too short but oh wells.

watercolour pencils.

adorable cockatrice!!1I love this critter!!WOW

they use to draw as a undead chickek dragon tailed..but this one is soo colorfull and nice!!
Reply

The little pointy beak "teeth" are a neat touch.
Reply

<.< scary little thing...
Art!!
Reply

Cool! I like the composition with the creature filling the page at an interesting angle and some really nice negative shapes. You have a good range of values here with some great palette choices. It's a cool piece of work!

Reply

Reply