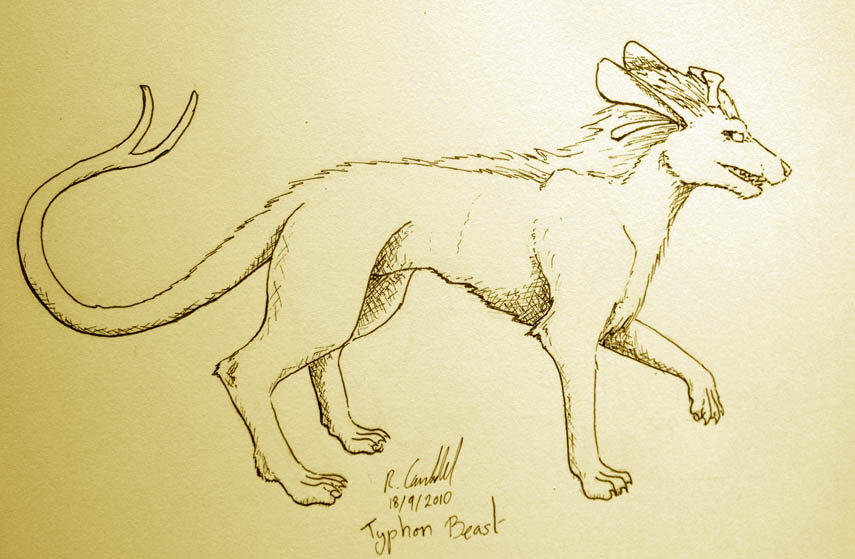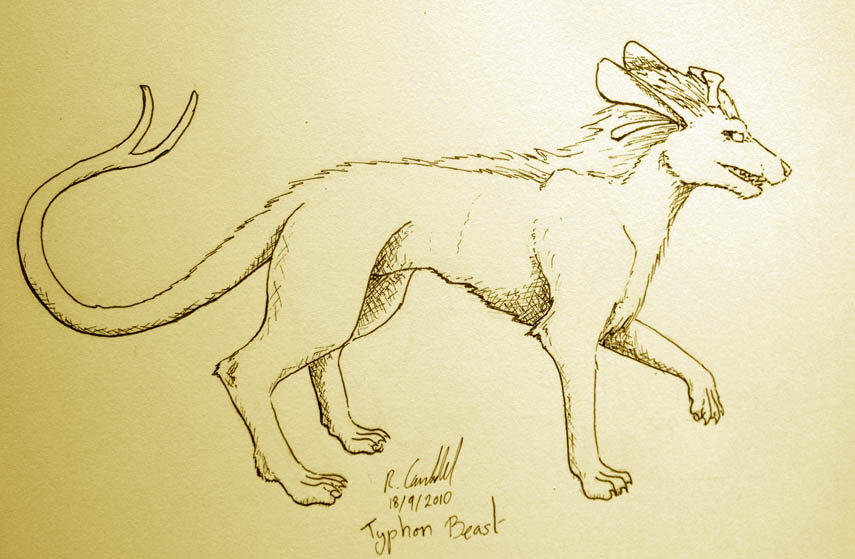 Watch
This month the creature feature was to draw the animal we thought the ancient Egyptian god Seth was based on. Otherwise known as a typhonic beast, and this is my interpretation.
Set was mostly depicted as a mysterious and unknown creature, with a curved snout, square ears, forked tail, and canine body. It has no complete resemblance to any known creature, although it does resemble a composite of an aardvark, a donkey, a jackal. It is also possible that Set is a representation of the giraffe due to the large flat-topped 'horns' which correspond to a giraffe's horns. The main species of aardvark present in ancient Egypt additionally had a reddish appearance(due to thin fur, which shows the skin beneath it).


Fantastic, Chaosia! What a wonderful creature-so majestic, yet mysterious! I miss doing the CF's each month. I am afraid I will be quite behind by the time I finish the book. I know I will have a lot of catching up to do!


Thanks for sharing!
Reply