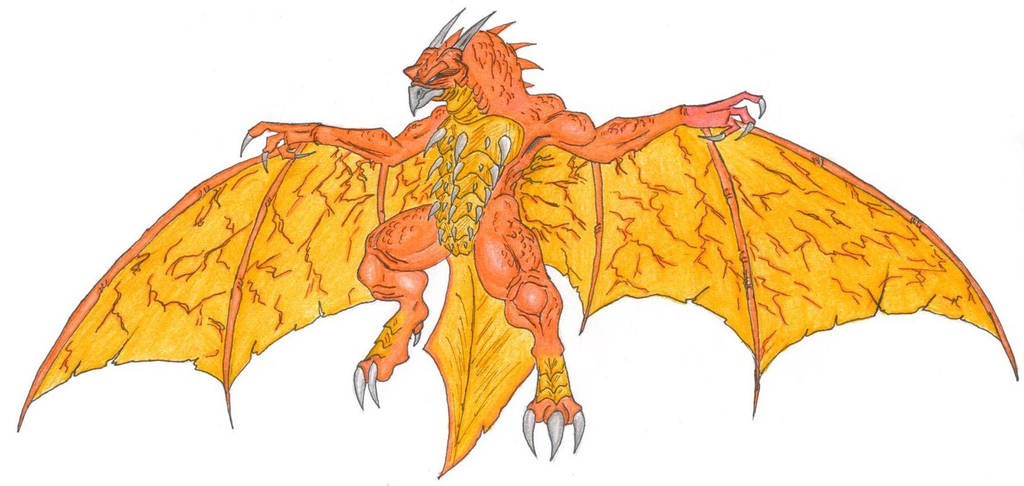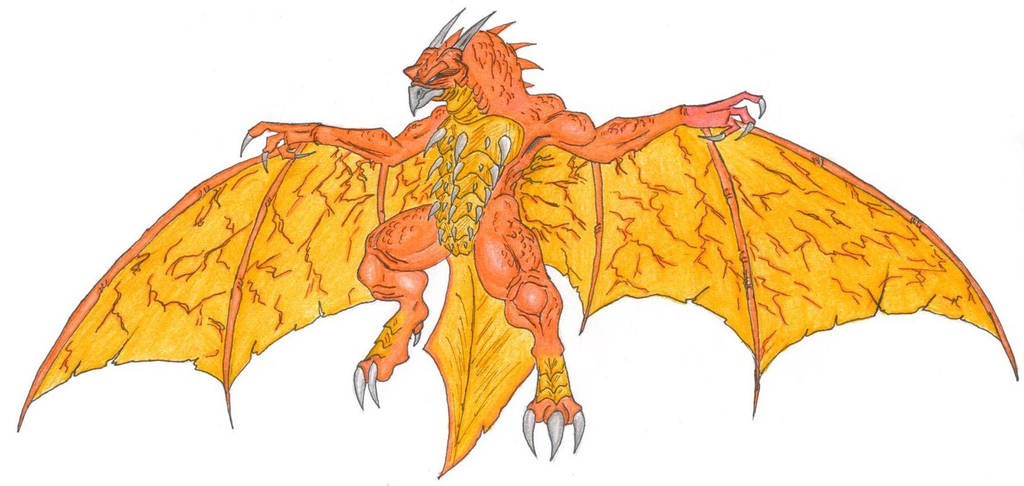 Watch
The first time that Rodan appeared was in 1993. Or rather Rodans. Two of this remarkable species of giant pteranodon-like creatures has been reported to this day. One male and one female that always seemed to travel together. Next after Godzilla, these giant flyers are probably the kaiju that have caused the most damage to humanity. Their main food source were the man-sized Meganulon and Meganula, huge insects that travel together in giant swarms wich were then hunted by the Rodans and this would often bring them to the largerly populated cities were the insects would search for food of their own.

The most devastating disaster happened in 2025 when large parts of New York were completely destroyed in their search for food. It was after this incident that a massive military operation was initiated and the male was succesfully killed. The female however, managed to escape and has since then been situated on an island outside of the Philippines, guarding a nest of eggs.

Her relatively peaceful life would later be disrupted as Godzilla made his way to Japan and landed on her island. A battle was ineviteble and only one of the two giant creatures would come out of it alive.

Height: 40 meters

Wingspann: 90 meters

Weight: 10 000 tons

Rank: A

Abilities:

- Able to reach an air speed of Mach 1,5.

- A Rodan's primary weapons are it's speed and agility; it can create hurricane-force winds in it's wake by flying at supersonic speeds at low altitude. The destructive power is enough to completely level buildings.

- An armored chest and belly makes it slightly more resistant to damage.

- A powerful beak and talons.