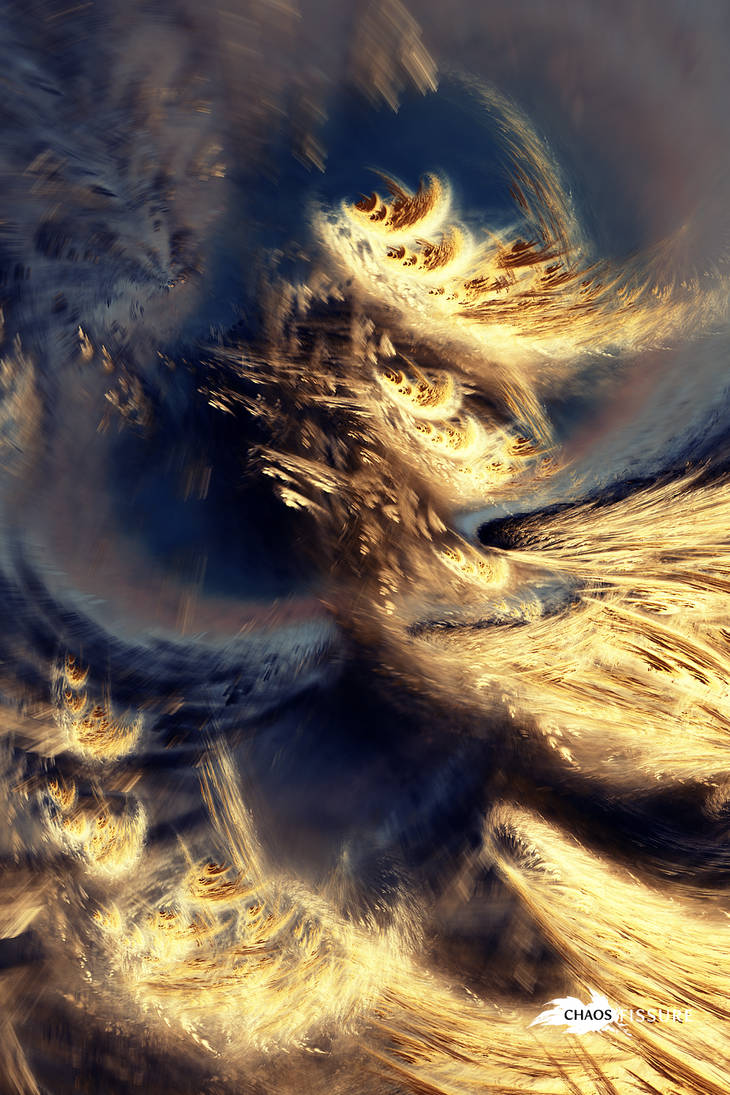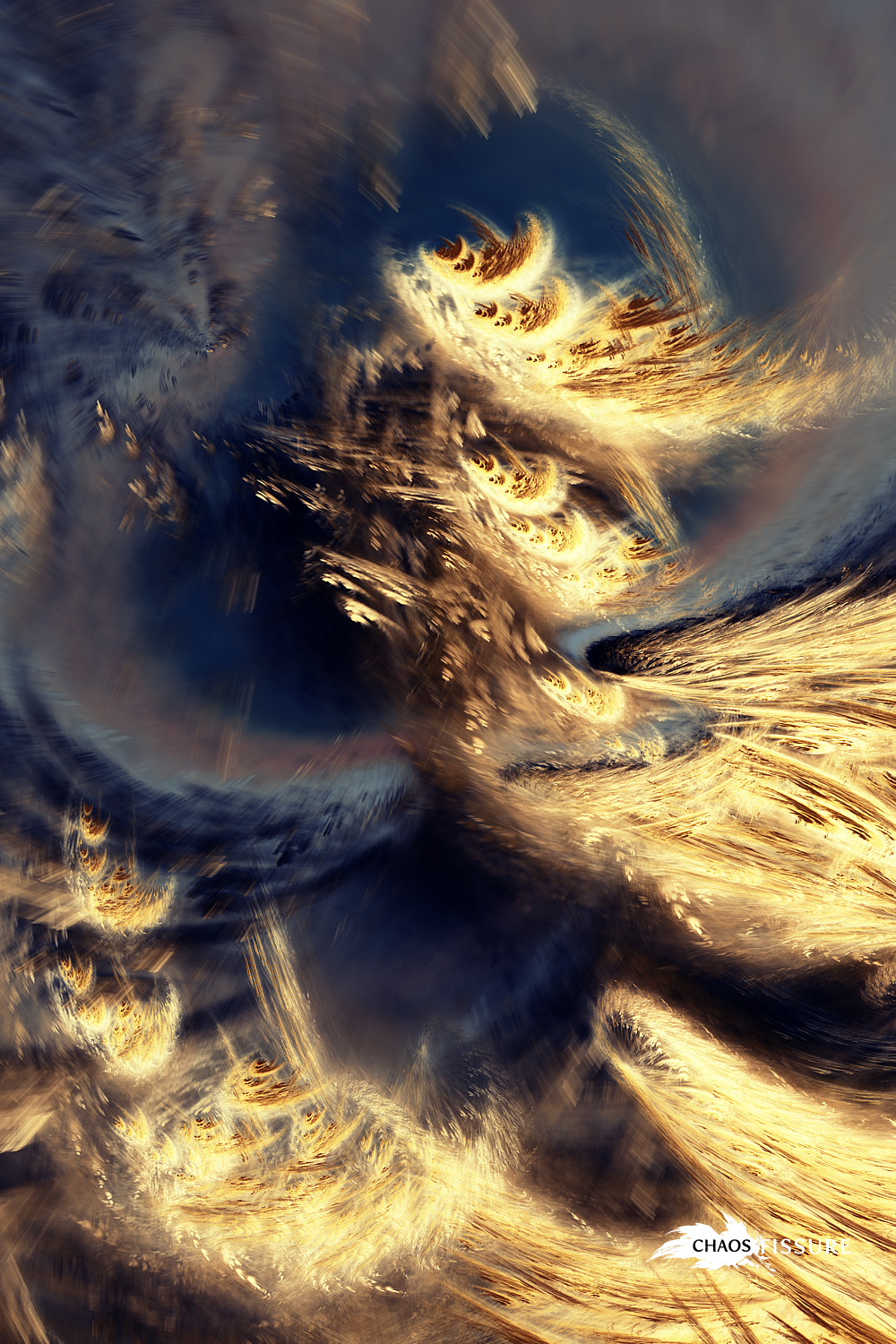 Watch

I dance though the sun refuses to watch my back
and only the cold moon lends its shoulder
I dance under skies devoid of stars
and my song refuses to yield to the deafening silence

I will sing to the pitch-black world around me,
my echoing voice lighting silent dangers
and when I once again feel the stars staring from above
only then will the sun join in harmony


Apo + Chaotica
____________________________________
This image, or modifications of this image, is not to be used, reuploaded, or redistributed in any form without my prior, written permission. © ChaosFissure 2019

i always make a game of personal guesswork with your art and never have actually bothered sharing what ive seen in them but this one looks like thousands of wings or a storm torn ocean and thats Hella Wicked
Reply

This is so cool

Reply

this art form is cool and unique, but what form is this?
Reply

Fractal artwork! The way it's rendered relies very heavily on mathematical calculations, but that isn't necessary to make artwork using it.
Reply

This has something that I like

Nice work
Reply

This looks like an epic windstorm. Very nice piece!

Reply

i also see a dragon and bird! this is gorgeous i LOVE the colors
Reply

looks like a sand dragon to me... and then there seems to be an ashen bird-like ghost in the top right corner.
Where did you get that poem from? Did you program something to spit out things like that?

Reply

The poem thing is just my mind doing its thing with words instead of fractals. It's certainly not the most eloquent thing I've written, but is intentionally written and structured the way it is.
Reply

Awesome piece

Reply

Reply