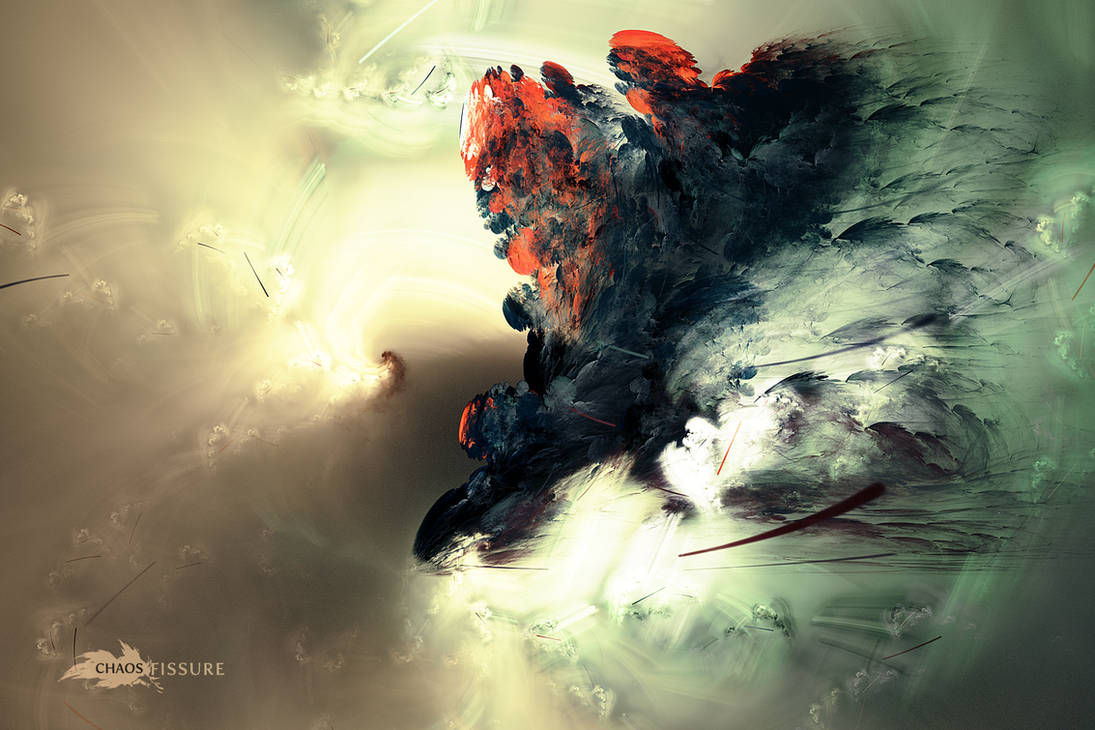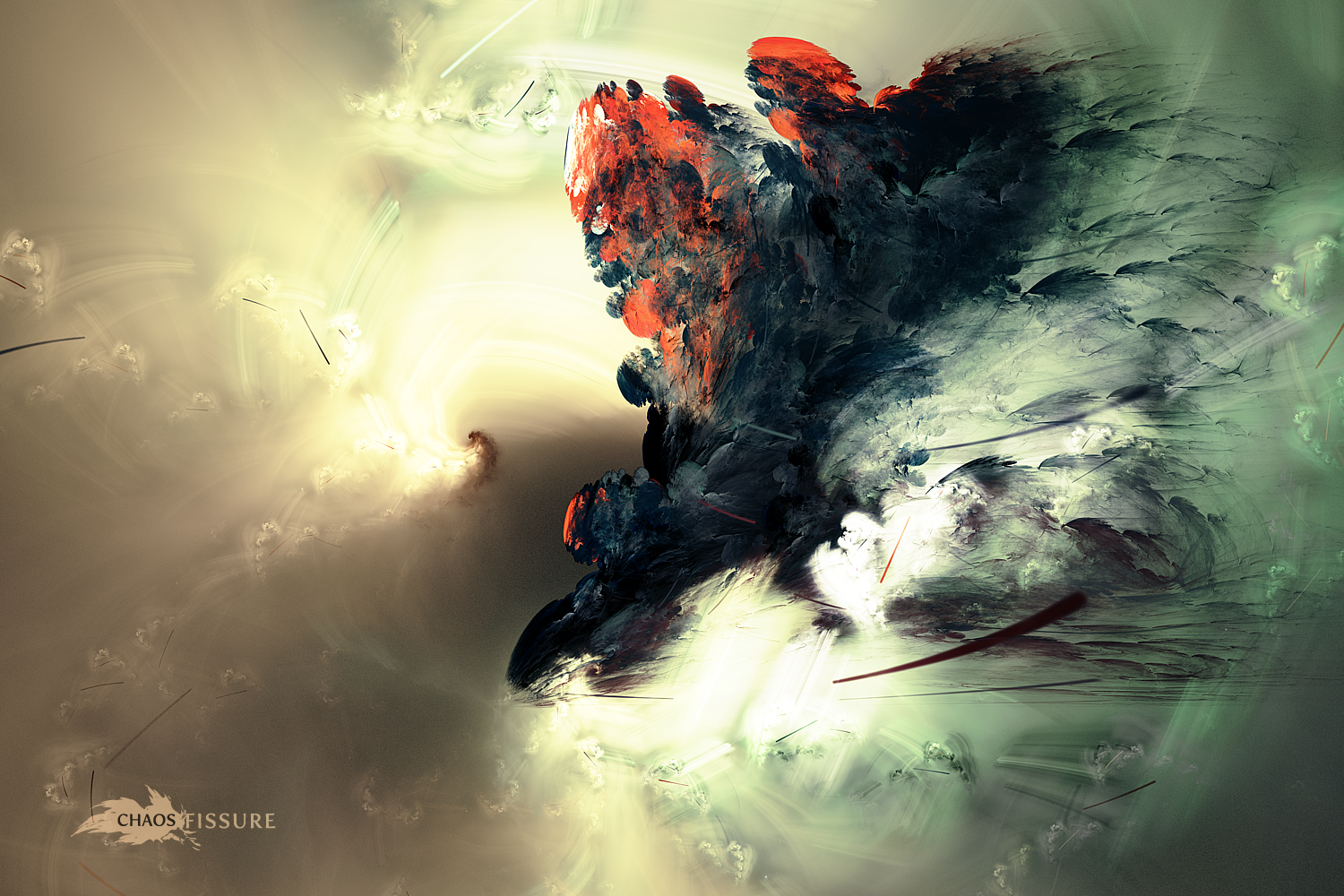 Watch
"It's best that you forget about me. I can't stand the spotlight, and have work I must return to."

Apo + Chaotica
____________________________________
This image, or modifications of this image, is not to be used, reuploaded, or redistributed in any form without my prior, written permission. © ChaosFissure 2019

I see a profile of a skeleton wearing armor with a burning skull.
I will draw it later for you and me.
Reply

C'est un autre aspect des fractales, poussé dans une sorte d'extrémité.
Reply

I enjoy the beautiful shapes of this one. The feathers almost seem to look like they're turning into dandelion puff-balls! You art always is so imaginative at least causes the imagination to flow!
Reply

Reply

looks like a swarm of malice making its way through an unsuspecting sky. beautiful as always
Reply

When I was making this, I envisioned the darker mass as a birdlike shape, hence the use of the term raven (Latin --> corvus) in the title.
Reply

Reply

People like leaving these silly messages, as if my artwork was popular enough for it to give the spam recognition XD

In all honestly, it's probably just a bot that scans the most popular artwork and posts this junk as a comment, so I doubt there's a real person who'd see any replies to the comment.
Reply

I think your art is awesome, but I suppose these types of bots would go to the profiles who get the most views first haha. I do hope noone would actually fall for that, but thanks for catching it fast enough ^^ never had this on my page but I'm sure its annoying for them to show up from time to time
Reply

I mean, the artwork probably hit the "popular in 24 hours" section of the front page (...yep, it's indeed there), which is likely why they decided to comment on something. Years back, I actually was getting like a thousand views on a given piece of artwork I uploaded within a few days of sharing something, even though that's hardly the case now haha. I don't remember nearly as much spam considering how widely viewed my artwork was at that time. I still take a proactive stance in flagging out spam like this xD
Reply

Reply

Reply