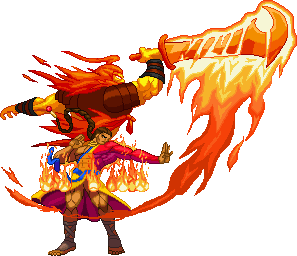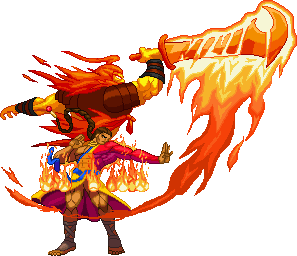 Looking at his attacks i think it would have been pretty interesting and visually appealing to see Donovan in MvC3. His story is also very interesting not sure why Capcom doesn't make more use of Darkstalkers (i am aware of the rumors for a new addition to the series as well as the upcoming HD re-release). Wanted to do a more actiony pose with this one. No alternate pallets with this one too much work lol.

always was a fan of donovan!
Reply

Nice!! you've outdone yourself once again my friend
Reply

Some rapid way to both cut and heat some meat

Reply

God damen this is friggin AWESOME

! The characerts redone is perfect & the effect...nice

! I really love it and hope you do more Darkstalkers soon.
Reply

Wow....it looks amazing!

Reply

This looks so awesome i love it

Reply

Reply

pure awesomeness right there.
Reply