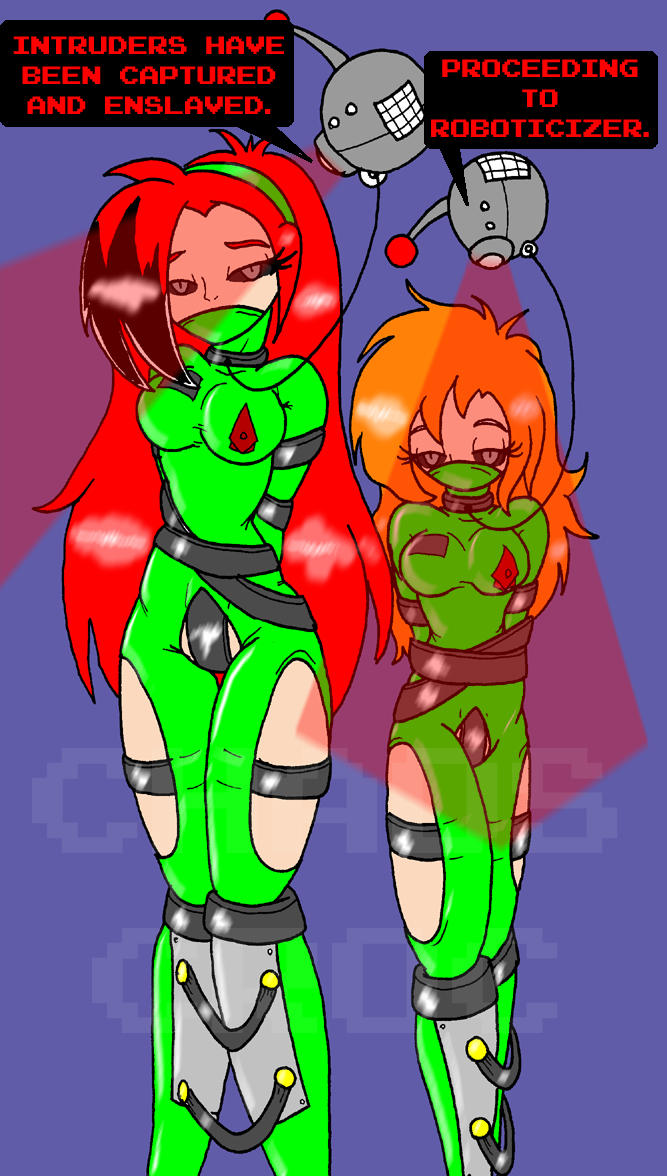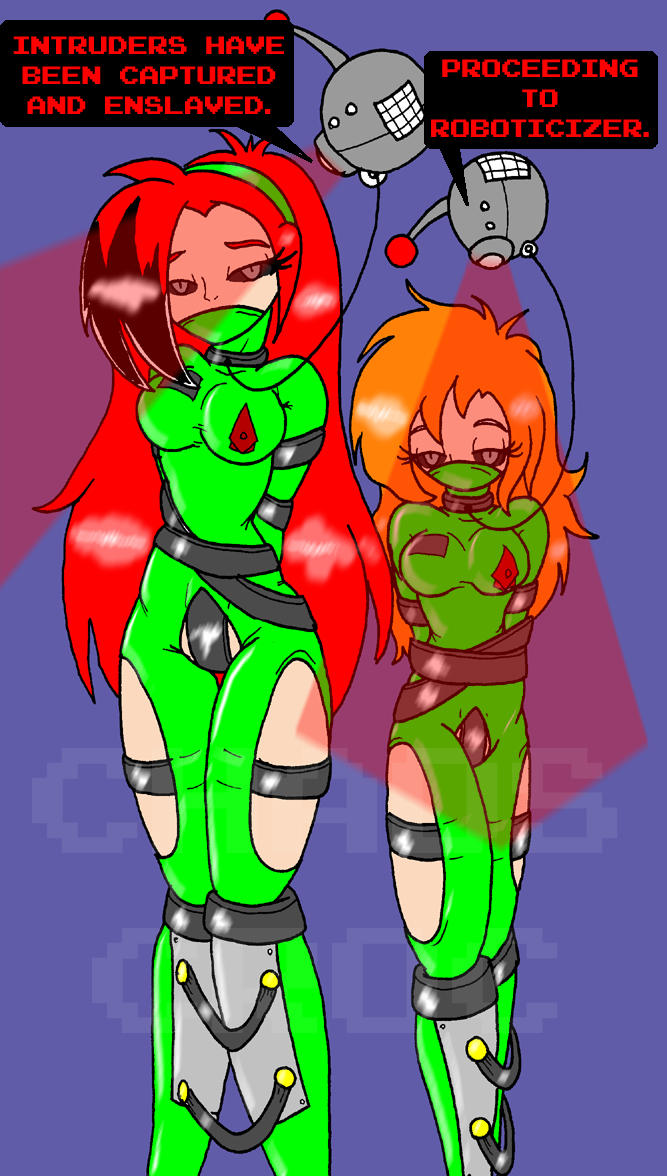 Watch
Uh oh, looks like Croc's caught a couple of characters. WhatEVER will he DO with them? XD If you have to think about that answer, then you really don't know me that well.
This was inspired by a drawing
did involving his character, Carmen, in a restraining suit. And, just for giggles, I threw in
in a similar situation. Hope you two don't mind!
ShadowMojo is ©
Carmen and suit idea ©
Art is ©Ricky Gentry