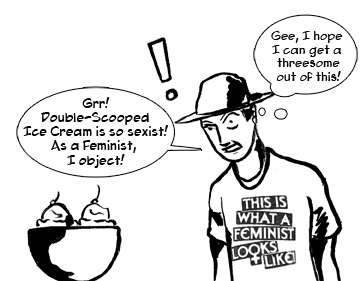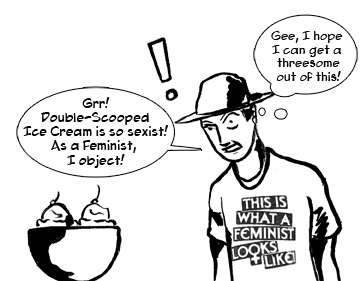 Watch
The Real Truth of how a Male 'feminist'(Oxymoron much?) thinks.

I'm all for womens' rights, but any guy that goes out of his way to call himself a feminist always does so with an asterick(that asterik being "Oh, and all other guys that don't are automatically chauvenists).

So, to you male feminists, thanks for throwing us under the bus. Thanks to my friend Eric of the webcomic Exiern for telling me this joke. And sadly, that is a real T-Shirt.