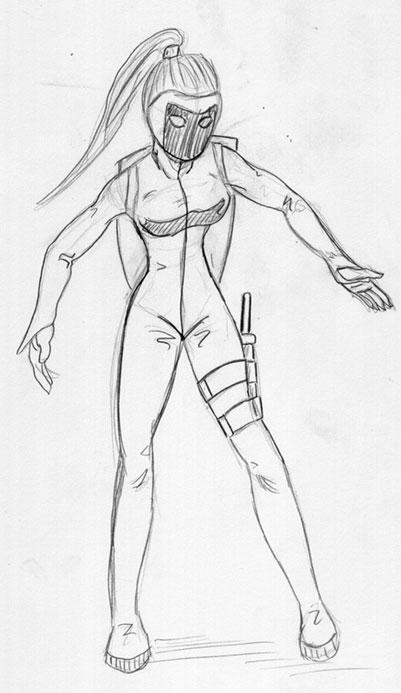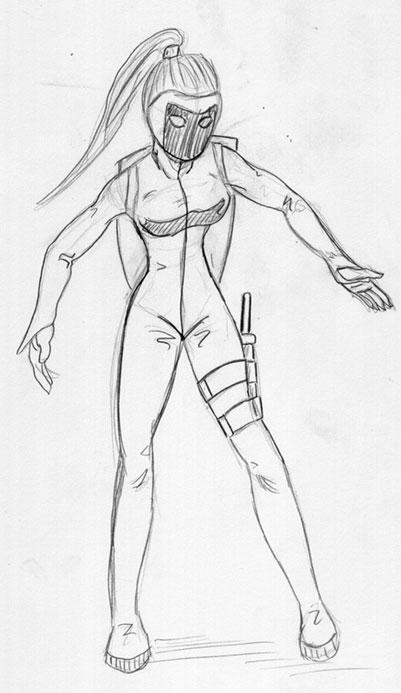 Watch
I'm submitting this for a Superheroine contest...

Her name is Jumpsuit, a trained assassin that only kills those she feels deserve it. She's silent, feerless, and deadly with her blade. One of her quirks is she loves to eat gummi bears. Her age is unknown, but she appears to be in her early 20's, and she doesn't speak, instead relying on sign language, possibly to ensure she never leaves anything even as identifying as her own voice. She is armed with a large knife she keeps strapped to her thigh and a shield on her back.

She seems a lil stacked for the assassination gig

ah I'm just messin', superheroines have a boobie niche to fill.
It's a good concept. I think she's standing a little stiffly for an agile assassin though; the upper body is OK, but maybe bend her knees, concentrate the weight on the balls of her feet, like she's ready to pounce and break some necks. A lil intensity can go a long way.
Reply