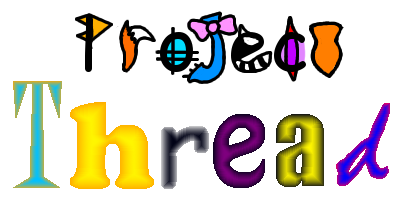 AAAAY! Time for another Project Thread character reveal!:
Freddy:
Freddy is from the web comic
Simon and Freddy.
He is a companion you meet somewhat later in the game. He will not have his own world, but will be involved in a major story mission. His main weapon is his Blunderbuss, which is a med. ranged weapon and takes a bit of time to use again. He has the lowest amount of health out of all the characters, low defense, low attack, but very high magic. His main form of magic consists of summons of the other characters in the comic (Simon, Catherine, ect.). His other abilities involve cartoony antics like pilling out a mallet or dropping a port hole. Like all allies, he will be able to travel with you to other worlds in the case you need to do a specific task that only he could do. Here are some screen shots of the game play with Freddy: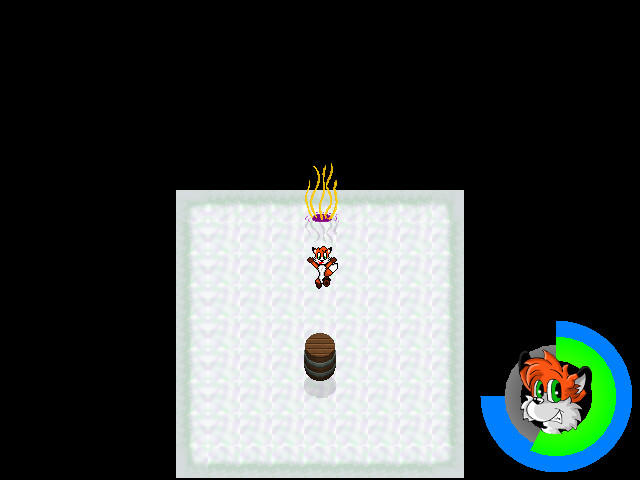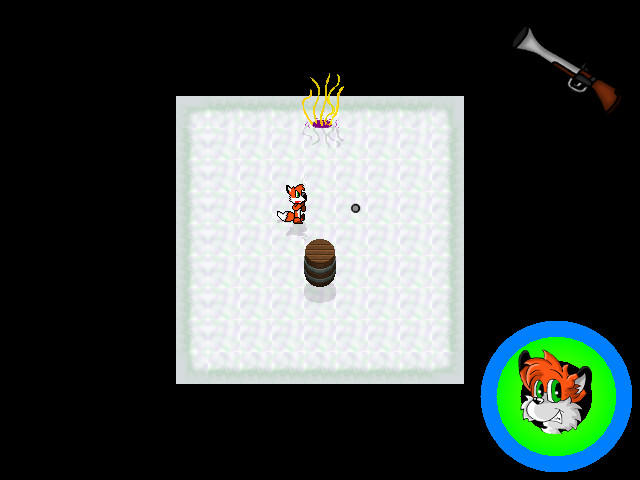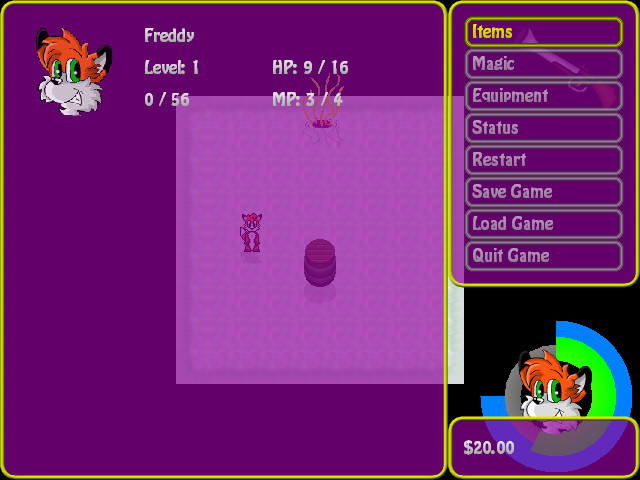 *Note: His health and magic are down because I was doing some combat testing before I took these photos

And now for the other announcement in terms of the cast:

Mandy and Fox:
Mandy and Fox are from the web comic Curtailed. They will not have their own world, but will still be involved in the main storyline. They are merchants that appear in the hub town and every other major world. They mainly interact with the main character in the beginning of the story, when the cast of Precocious shows up, and the end of the game. This has been confirmed by Mandy and Fox themselves, so you can be assured that they will act like they normally would in their comic/real life.


If you'd like to make any suggestions as to what I should add to the game, or suggestion as to any web comics I should read, please feel free to say so in the comments section bellow. The next character reveal might take awhile, I'll try to get it up within 1 to 2 weeks. Till then, TAKE CARE!