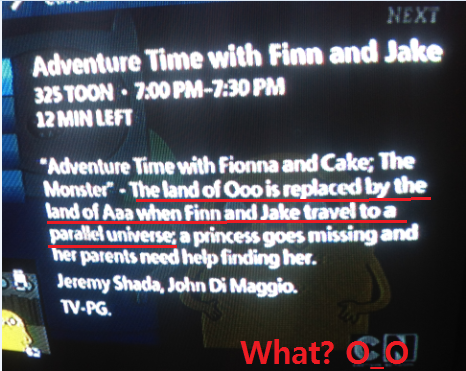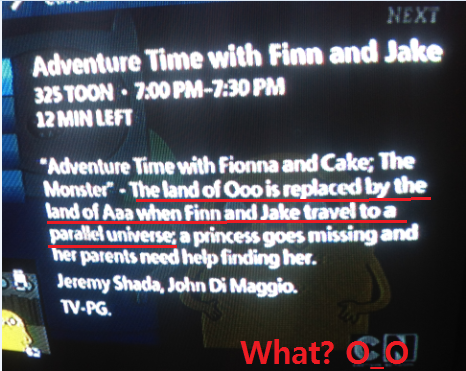 Watch
I was close to watch the new episode of Lemongrab (HE NOW HAS A BABY BROTHER! HOW CUTE!) and then all of a sudden, I saw this description and it was just so weird that summary was there.
So I decided to take a photo of it on my iPad and then send it to my e-mail where I copied it and pasted it on my paint program since my computer had bad quality on taking a photo of it.
I wonder why the Tv guide did a mistake of that. Maybe they were mistaking it on the new episode of Fionna and Cake that will come out soon!