Weebly
|
Pixiv
|
Tumblr
|
Blogger
|
Facebook
|
Patreon
|
Get Past Rewards on Gumroad
|
Twitter
|
Instagram
|
Newgrounds
// Original Characters //

This piece is based on my oc fic "魔法師與無頭騎士"(The Wizard And The Headless Horseman), I post it on my blog » [LINK]. There's no translate version so it's hard to introduce... I may draw it as comic someday.

The story is about a wizard "Evanson ", he made a witchcraft game, so Chaos has to catch him. Evanson ran away with a headless horseman, they ran into the game.

Chaos and his colleague "Yvain " chase into it. Then they found out Evanson came from another world. He let an ancient king "Erlking"(A.K.A. "Herla ") gets insane and being evil. Erlking killed a hero and let him be a headless horseman.

After a thousand years, Erlking is back and want to destroy the world. Chaos and Yvain have to stop him.

I haven't think about the end, I might end this story in a couple of months.


GET FULL-RES & LAYERED FILES:

|| OC ART FOLDER ||

|| FAN ART FOLDER ||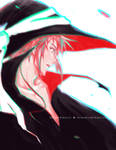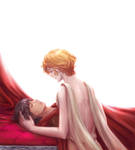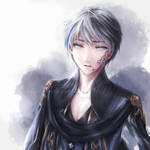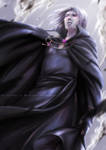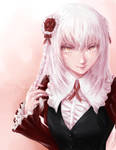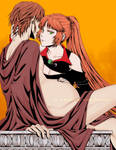 SUPPORT ME & GET REWARDS THROUGH PATREON
✧ Sketches & WIPs
✧ Full-Res HD manga/art/lineart
✧ Uncensored NSFW piece
✧ Layered PSD & CLIP

Patreon Reward List and Progress

Tool: CLIP STUDIO PAINT

▼ I made a group, join welcome! (゚∀゚)