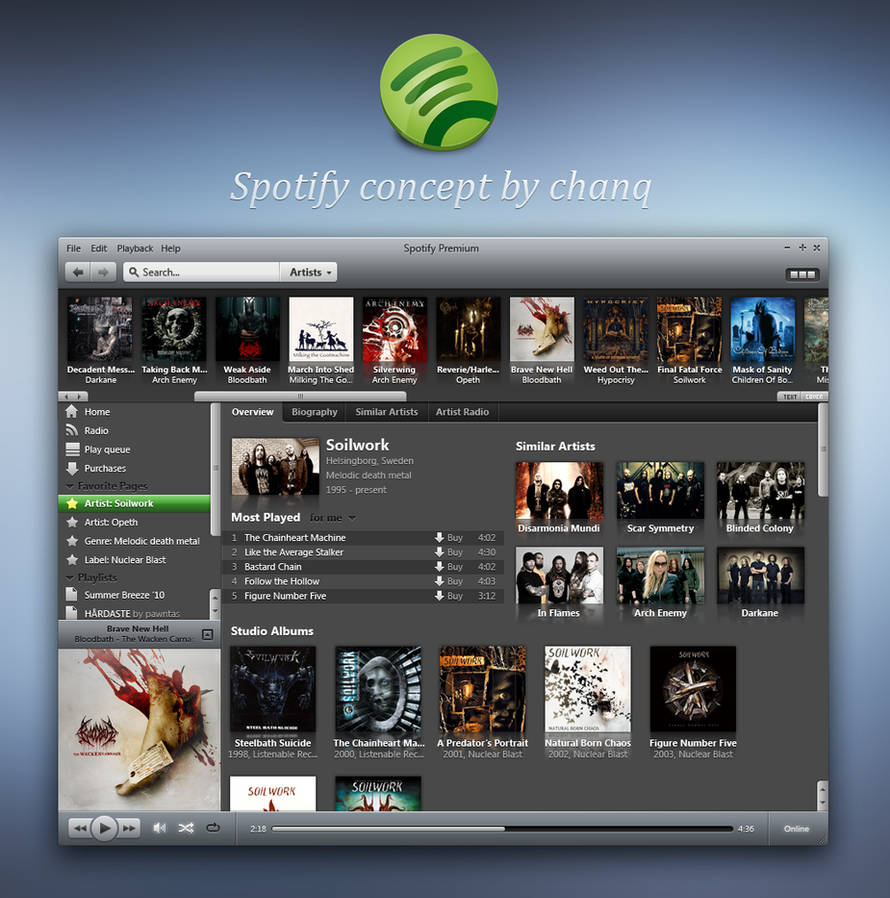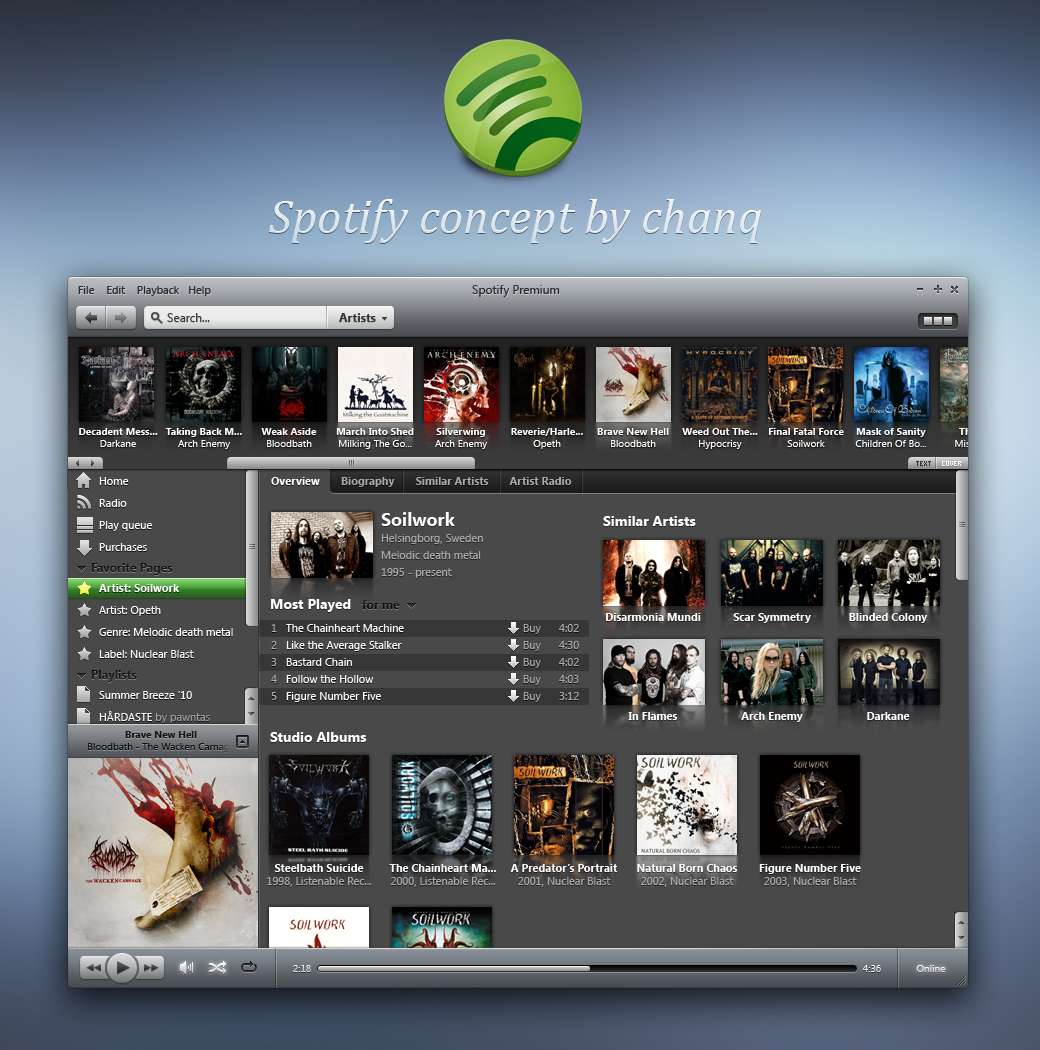 I never liked the looks of Spotify. So I made my own. But of course, it's only a concept as usual. I know it looks kind of crammed, but I don't have the strength to change that now.
This, sadly enough, is what Spotify currently looks like:
[link]
Credits:
Cool-ass icon at the top by
~PatrikG
. Get it
here
.
Inspired and influenced by iTunes, Grooveshark, Last.fm and of course, Spotify.