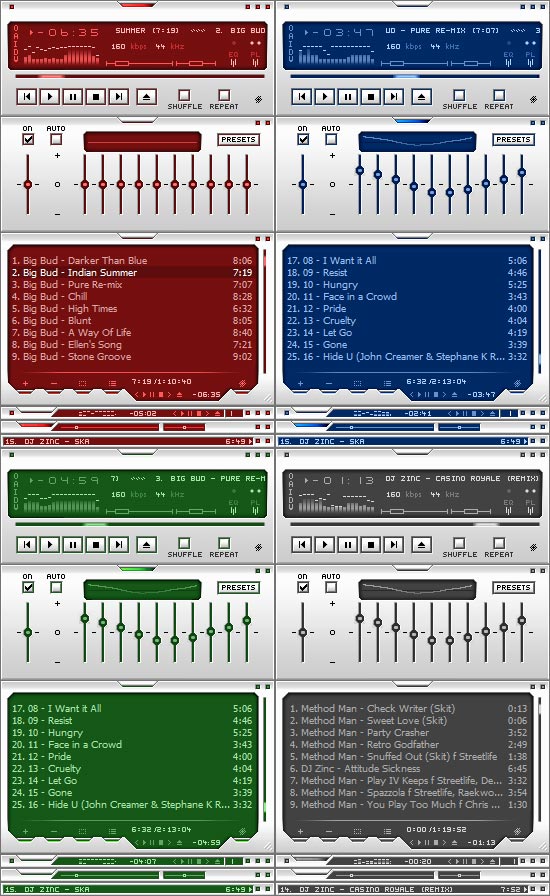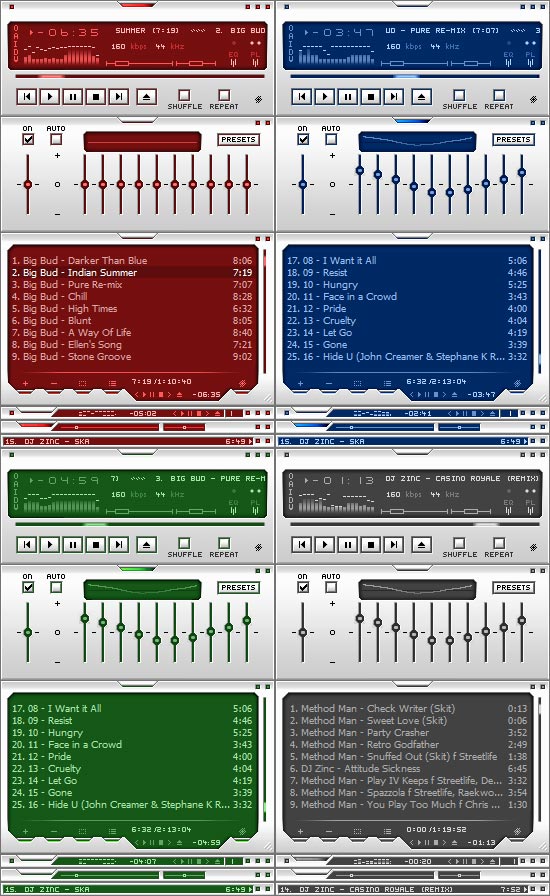 Watch
Greetings everyone!

I've made the first few color schemes of the Sentinel Winamp 2 skin. This is my first original skin for WA2. Incase you don't know its based on my "Sentinel" Visual Style.

The download includes
- 5 Winamp 2 skins (Red, Green, Blue1, Blue2 and Grey),
- 4 cursor sets (Red, Green, Blue2 and Grey)
- and a Christmas wallpaper that goes well with the Red color scheme of Sentinel.

** the wallpaper is NOT my original work, I only changed the background and I only have it in 1024x768 size)
** the cursors were adapted from the ones I released with the "ChaNinja Style" theme.

Hope you like it.

Merry Christmas y'all !!!