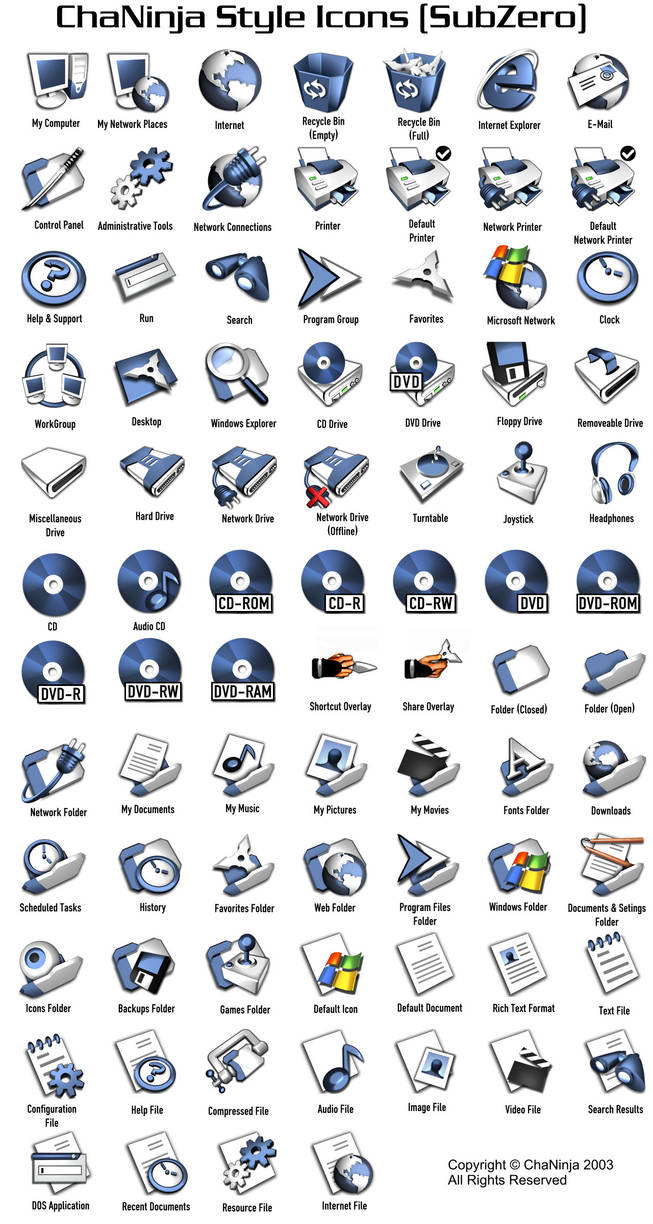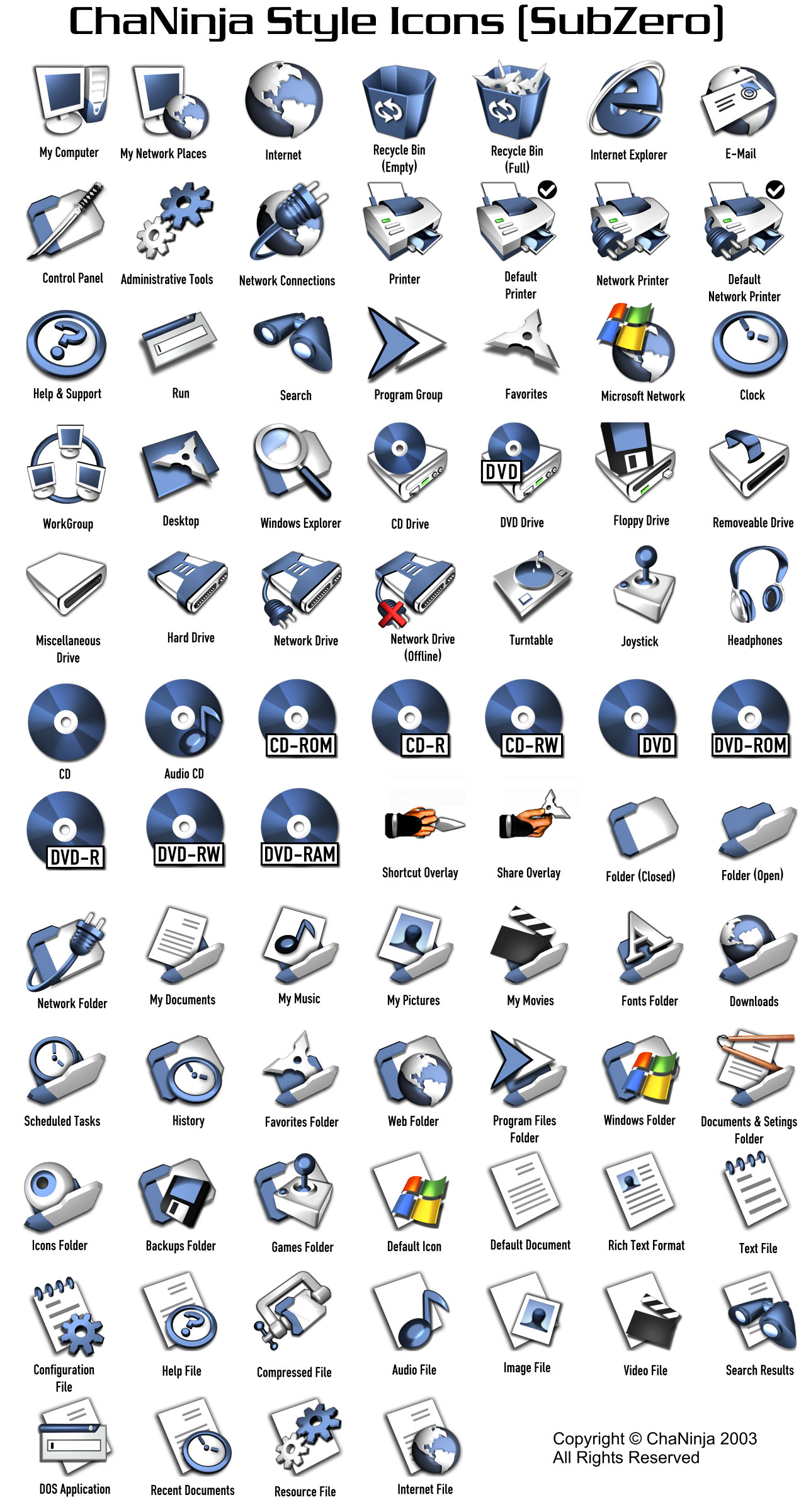 Watch
I made these icons to match my "ChaNinja Style RC5" Visual Style for Windows XP, which you can get from the "Application Skins > Visual Styles" section.
The Zip file contains the 81 individual icons as well as an IconPackager theme.
I'll be releasing these in 10 more color schemes shortly to match the Visual Style color schemes.
You can also grab these icons in PNG format from here...
LINK
for your docking pleasure.
And if you care to do some research on how to modify your system files (check some customizing message boards like Neowin or VirtualPlastic), you can use these resources...
LINK
to change the COPY, MOVE, DOWNLOAD, RECYCLE and DELETE animations of Window XP.
I also made a little movie with a friend of mine (Sean) which is based on the "Internet", "My Computer" and "Recycle Bin" icons of this set. It was done in a rush for one of Sean's project handins so its a bit rough. Anyways checkitout here...
LINK
to get your imagination rolling
.
Hope you like the set!!! Please post your comments and don't forget to +fav if you really do like them! Thanks!
Cheers,
ChaNinja