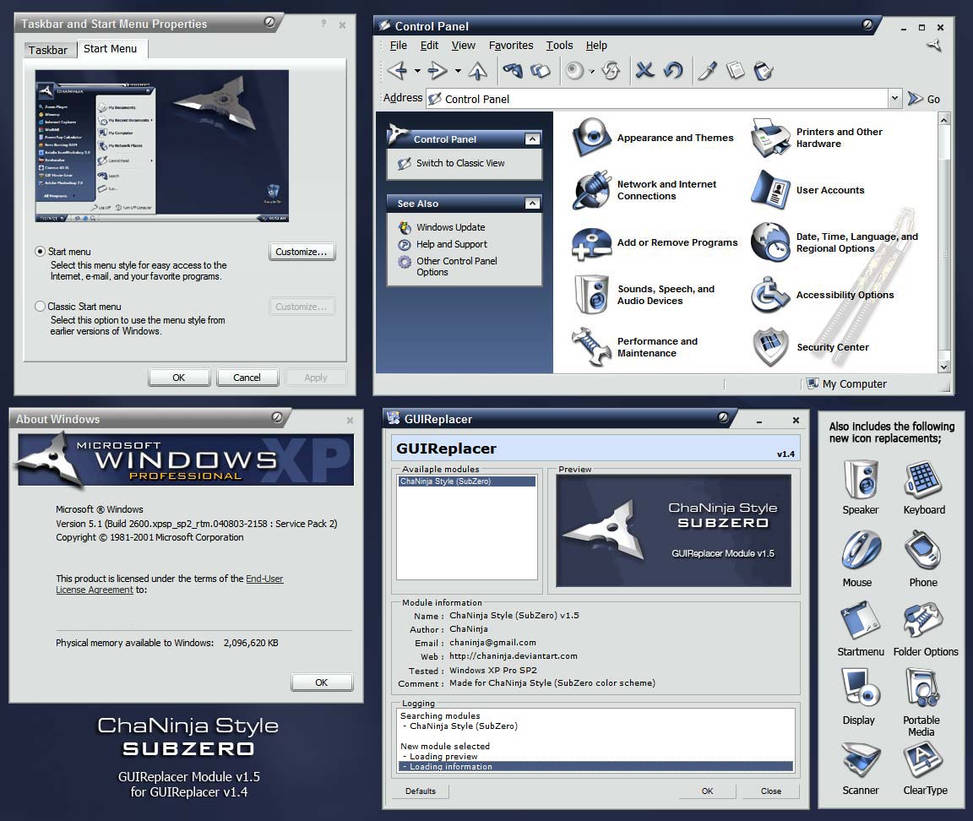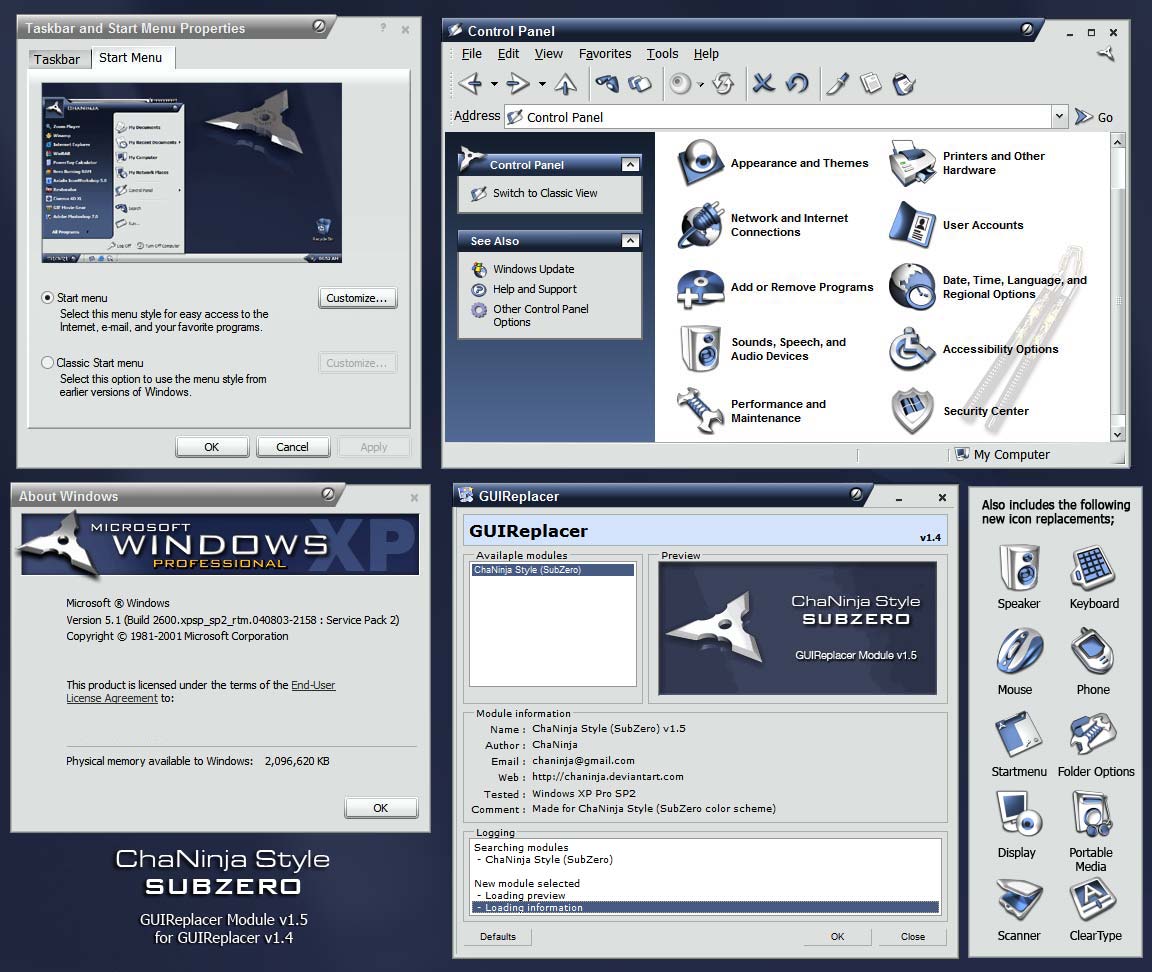 Watch
This is a GUIReplacer module made for ChaNinja Style (SubZero colour scheme) which will replace various icons, animations and images in Windows XP (all versions) to match the theme.
You'll need
GUIReplacer v1.4
to implement them. GUIReplacer automatically makes backups of all files to be changed which can be restored by pressing the "Defaults" button on the main GUIReplacer screen. If for some reason this fails you can always re-install SP1 or SP2 to restore the default files.
If you're running ChaNinja Style SubZero VS or WB theme and want to "Finish Him!" this will complete theme.
INSTALLATION
Download and install
GUIReplacer v1.4
Extract the
ChaNinjaStyleRC5_SubZero_v1.5.dll
file using WinRAR and copy to your
C:\Program Files\Madd Inc\GUIReplacer\Modules
folder.
Start GUIReplacer, select my module and click OK