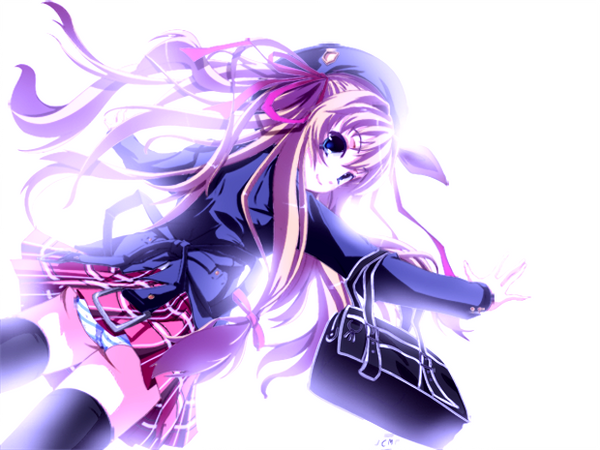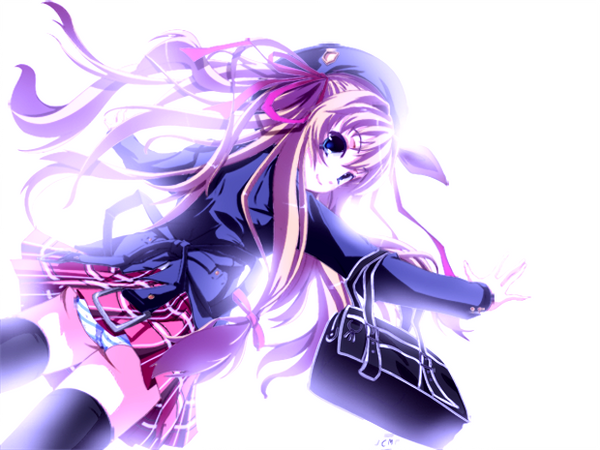 Watch
i was kinda lazy to outline and color like used to lately but yesterday and today im in a great mood so i drew this picture.
Heaven! XD my plan was to draw fall theme but i was so lazy to draw tress and whatsover. so i just lighten it up XD
\___________________________________________\
i need critiques. i dont care if it may hurt me coz i spent so much time on this one especially on sktetching and outlining.. on the coloring?.. hmm i did it okay. i mean i used to this kind of coloring so i think it only took me a few hours.
\____________________________________________\
Tool/Software:
Bamboo fun tablet
SAI paint tool(Sketching, Outline and Coloring)
Photoshop CS 4 ( other effects )
Time: 10-11hrs
Vid link
1 -
[link]
2 -
[link]
The picture is very well-made, the pose looks good and the angle is nice, making you think of heaven more. The contrast in the shadows make the picture both soft and colourful, and the colours are well chosen. The fact that you had evrything have a tone to pink in it made the picture seem sunsetish.
The soft erasing of the edges of the picture is nicely made, making it a lot more smooth. Also the shading style makes it look clean and crisp but the picture lineart look a bit pixly, did you resize it? it takes away just a little bit of the smoothnes, especilay around the ribbon.

But overlay the picture is very good looking. The moe style of drawing fits perfectly and its really cute.
The Artist thought this was FAIR
51 out of 52 deviants thought this was fair.