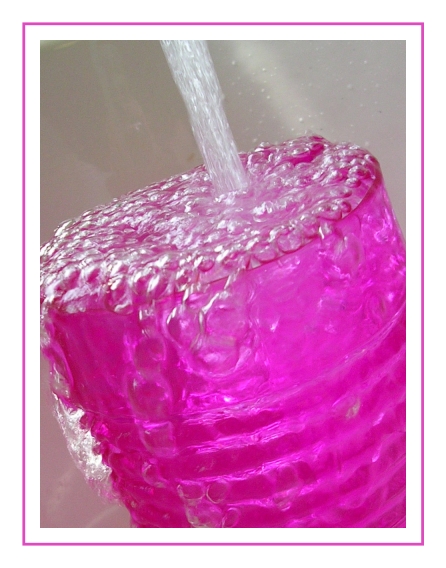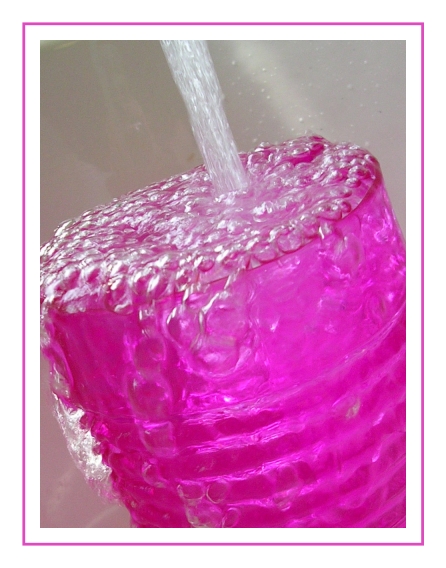 Watch
re•charge
verb
(rE-chärj)
1. refill (a container, lake, or aquifer) with water.
2.
intrans.
return to a normal state of mind or strength after a period of physical of mental exertion.
There are already three bazillion entries into this contest that are clearly superior to this one, but the whole point of entering these contests is to challenge yourself to come up with a creative solution to a problem. Here's my solution.
And here's the contest.

i think it's a great photo

Reply

this is eyecatching - i love it

Reply

It amazes me that such a skilled photographer as yourself would take the time to comment and favourite my humble little piece. Thank you kindly, good sir.


Reply

wow. thank you for the great compliment. but please don't think that should make me not stop and look at your art. this image is really effective. and that is the whole point of what we do.


Reply

BUBBLES! I have the strongest urge to pop them.... x_x
Reply

I dont like the colour pink, infact I think its horrible! BUT!! this is a great consept and quiet creative. Congrads on the great work!!!! :THUMBSIES:
Reply

::laughs:: Part of the reason I took a picture of a tumbler is because it's the only pink thing I could find.
I do not own pink things.
Thank you.

Reply

Reply

Cool. But solution to what?
Reply

The problem is to create a photograph that is both aesthetic and incorporates the color pink.

"Hmm," says I, "What kinds of things are pink? What would look good in a photograph? What isn't a clichéd flower or tube of lipstick? How can I make it appealing to the eye?"

This submission is my solution to all o'that.
Reply

Cool! If I had my own digital camera (I plan on getting one eventually, but saving up for universtiy is more important, or so I'm told

), I would definetly enter that contest. It sounds like fun. And in that case, I like your picture even more, it's cool.
Reply