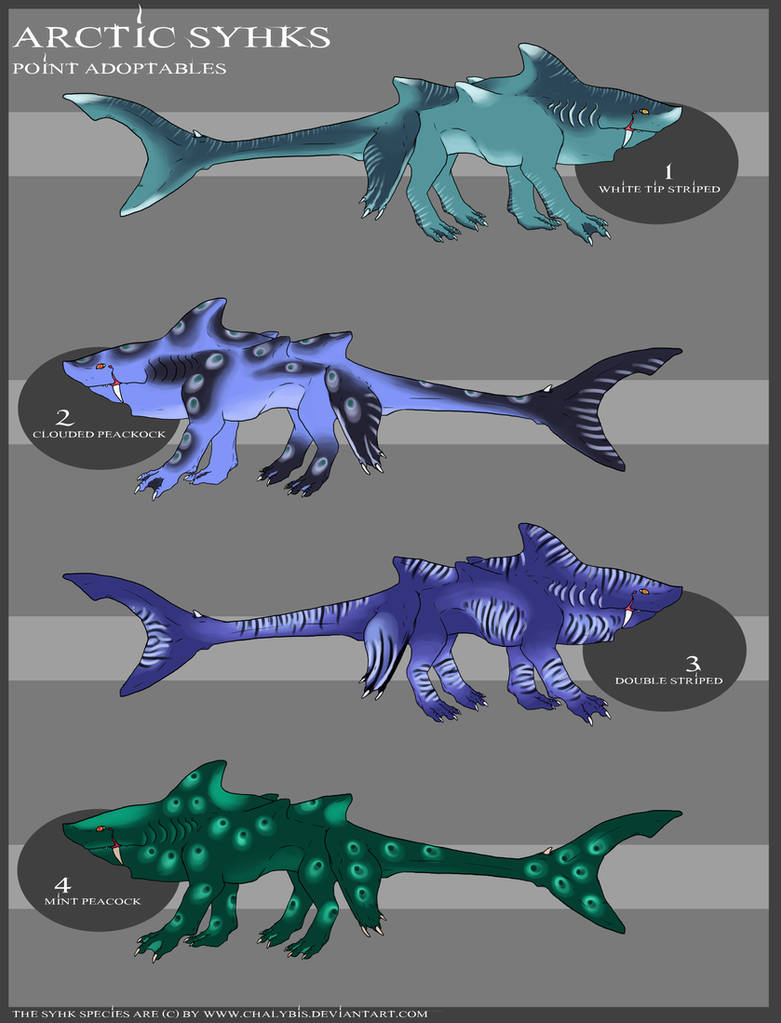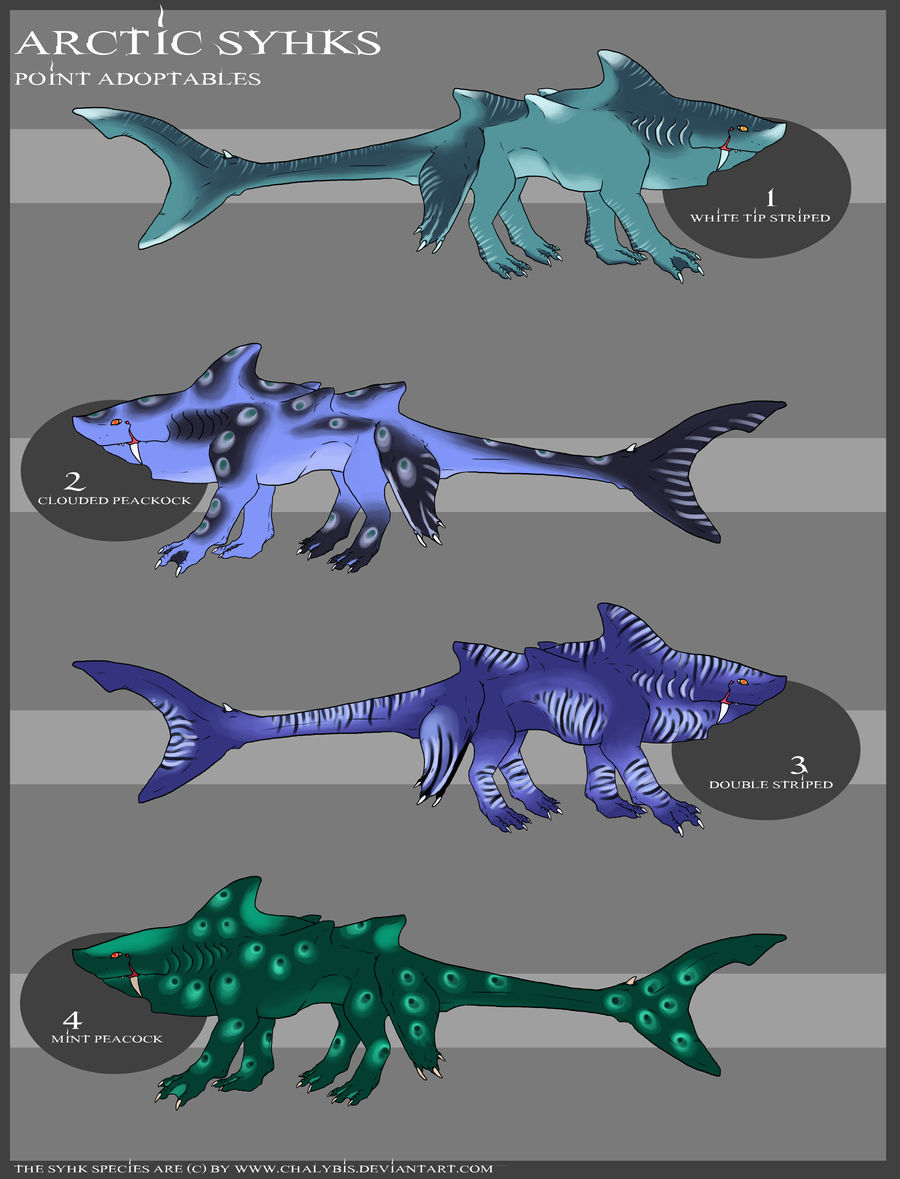 Watch
First batch of Syhk adoptables, after so many had asked for them: basic arctic Syhks
Species Information:
Syhks or Sharkwolves are found on every aquatic environment of the world. They are the main predators in the water, due to their speed while swimming and their sharp teeth. On land where they only spend time while having a nest, they are to heavy to move quickly. But nevertheless they are dangerous. More information :
[link]
Adoption rules:
1. This are point adoptables
2. Comment or Note me with the number of the choosen and his/her name plus gender
3.
After
my Ok, send me the points
Points go here:
[link]
Syhks:
1. White tip striped : 80

2. Clouded peacock : 100

3. Double striped : OWNED
owned by

~
Jakeukalane
4. Mint peacock : 100

Important Informations:
The species is owned by me, but the design is yours, if you buy it. I would like to see a credit to me for the species.

Reply

YESSS! I have the points!!

Just one thing, I have seen the info... my question is: Can I expand that info, story and description? I use my adopts to do articles about them not changing the design or redoing the draw (I am pretty bad drawing...) That description (the translated from you and the other image and my own adds to them [like a other planet variation]) will be in spanish and in my blog →
[link]
Obviously all credited and also promoted in my journal if you want.
If this is fine for you it would really really cool to have the number #3 "Double stripped" for 80

Greetings!!!
Reply

Aww man, this is an excellent species, but I don't have any points.

Ah well, good luck selling them, and fantastic species!
Reply

LANDSHARKS!!!!!!!!!!!!!!!!!! AHHHHHHHHHHHHHHHHHHHHHHHHHHHHHHHHHHHHHH!
Reply