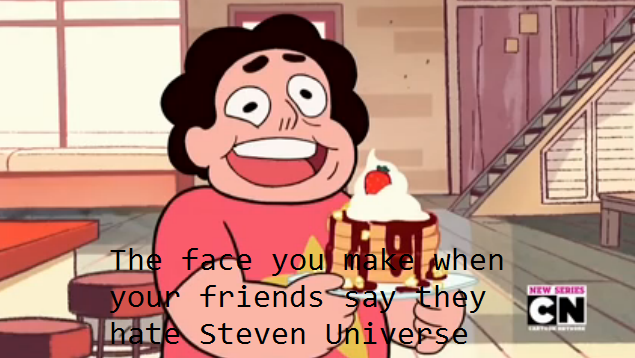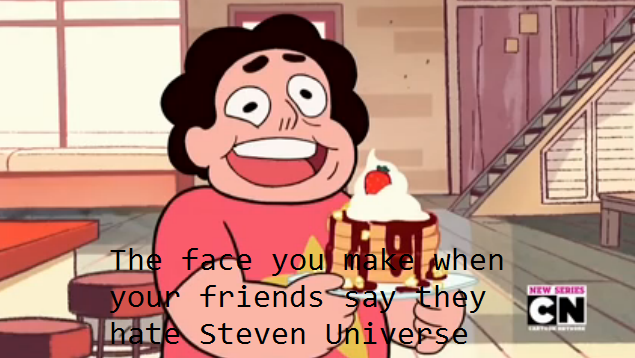 Watch
When i saw Stevens face in "Together Breakfast" i knew it would be a meme the show is great so it deserves a good meme

My friend said she didn't care about Steven Universe so I kept singing all the songs in her ear. LOUDLY.
Reply

Reply

That's what happened to me! So I was having my friend over, and she said she hated steven u. And I'm like, "Well crap."
Reply

Steven: Laughter of annoyance activate!
Reply