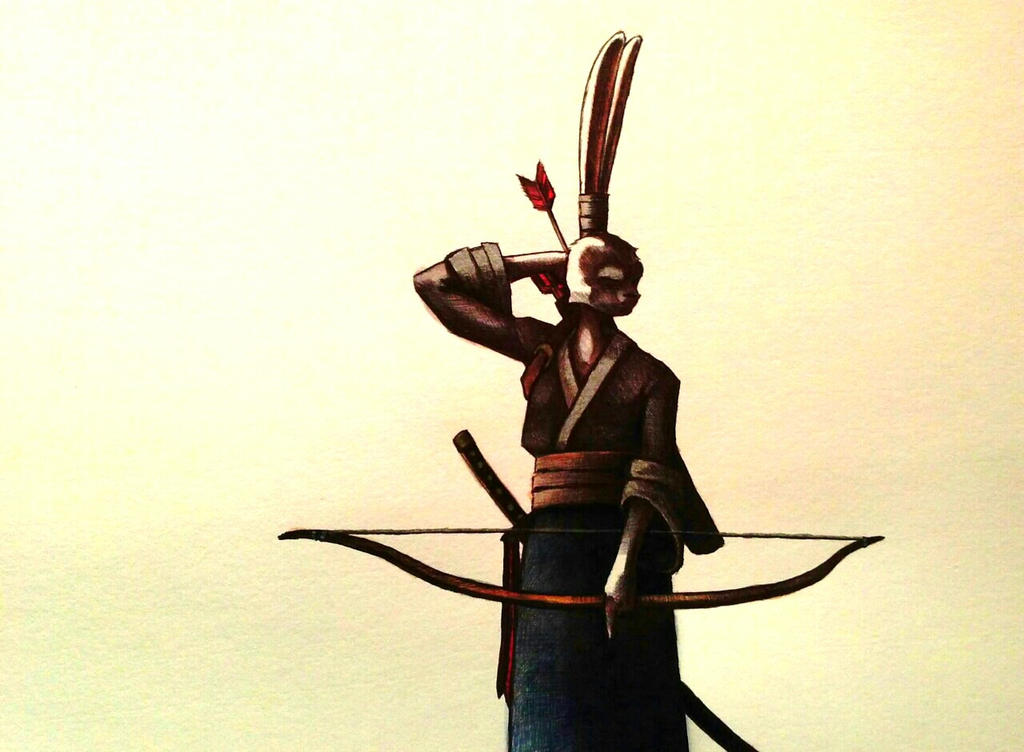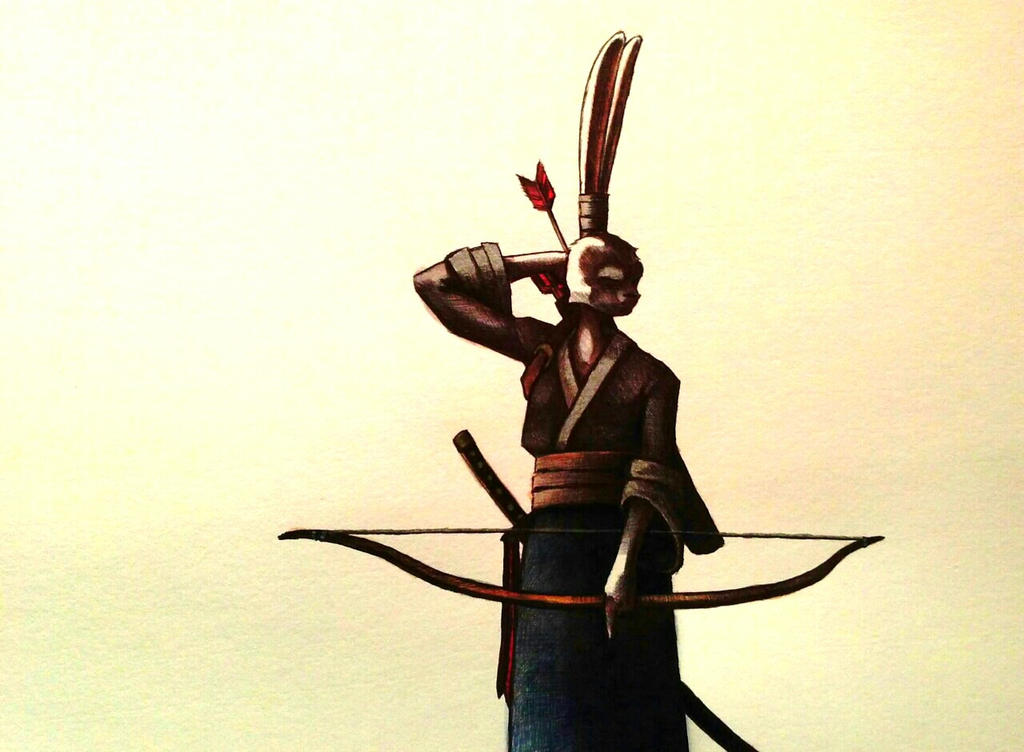 Watch
Watercolor and ballpoint pen on paper, approx 4"x6".

Oooooo this is very cool.
Reply

Wow! This is beautiful! The simplicity of this picture is great and I love Usagis posture!

Reply

Thank you! I was looking at some traditional Japanese art when I did this one. Glad you like it

Reply

Thank you. And that was a description I was shooting for in this, a beautiful Japanese portrait. Thanks again!
Reply

Love all the lines coming off the figure's central core.
Reply

Reply

Reply

i like this one MUCH better than your first usagi picture. this picture has "that look" of your style; your other usagi pic did not...it felt a little bit genaric.
keep up the awesome work! i always look forward to seeing your new stuff

Reply

I agree. I hadn't even really nailed down my "turtle style" at that point. He also had 5 fingers, a mistake on my part that stands out terribly to me.
Reply

Dude, this is seriously amazing.

One of your best yet.

And you can't print them!
Reply