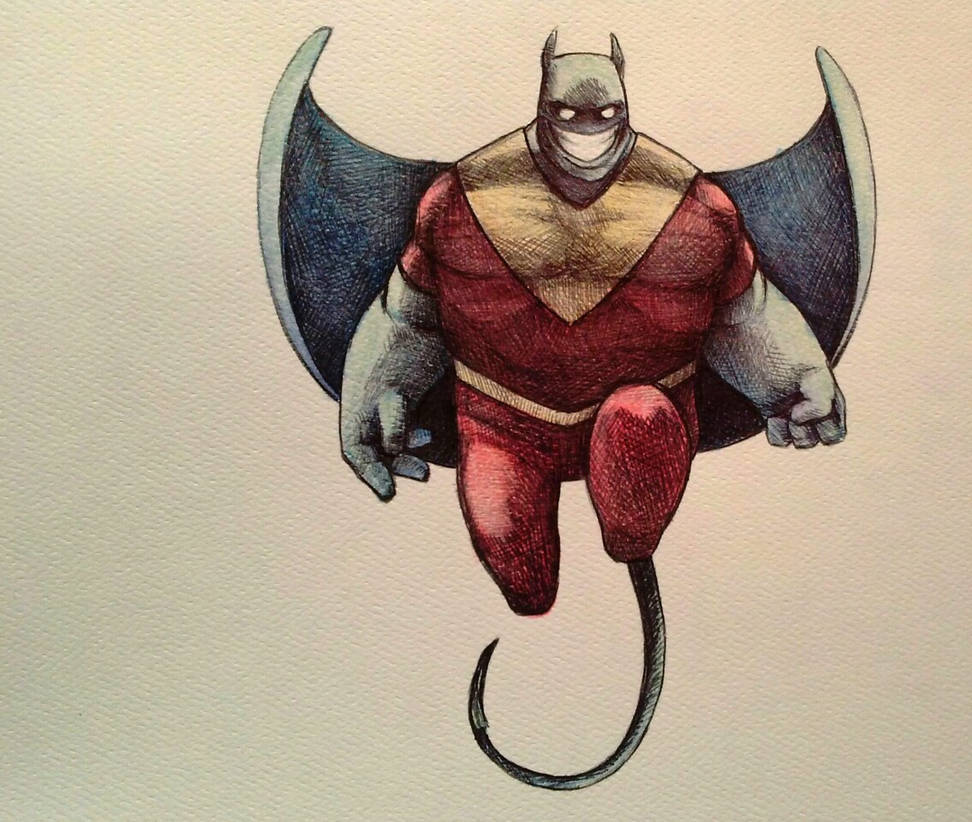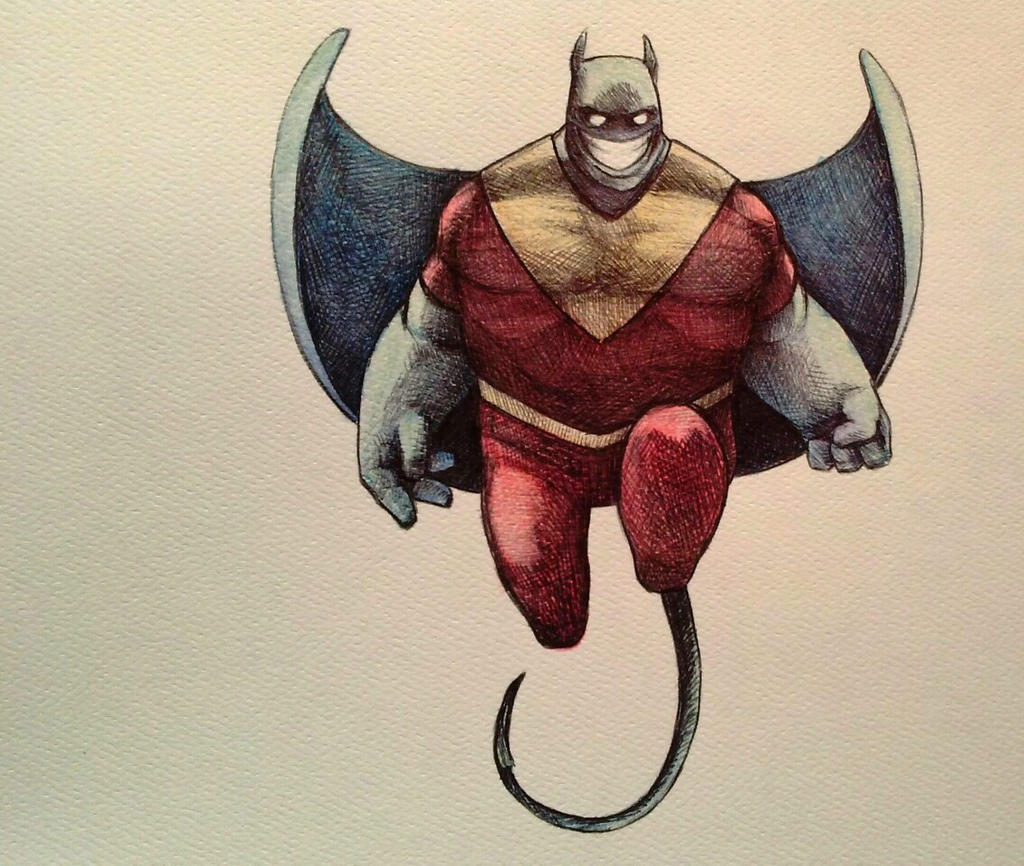 Watch
Watercolor and Ballpoint Pen on paper, approx 4"x6".

Very worth the wait for this one. Stunning job!
Reply

Looks devilish with that grin

another great redesign!
Reply

That grin is what I remembered most about the toy. That and the fact that mine wouldn't stay standing up

. Thanks for the support!
Reply

This is great; really gives him a Jack Kirby-esque superhero look.
Reply

That's very observant. I didn't realize that until you pointed it out. I really wanted him to look like a superhero, not just a big naked dude with manta wings. Why my mind decided on the Shazam costume to stick him in I may never know.
Reply

Regardless of the inspiration, it's a great piece. Probably the best Ray Fillet fan art I've seen.
Reply

Reply