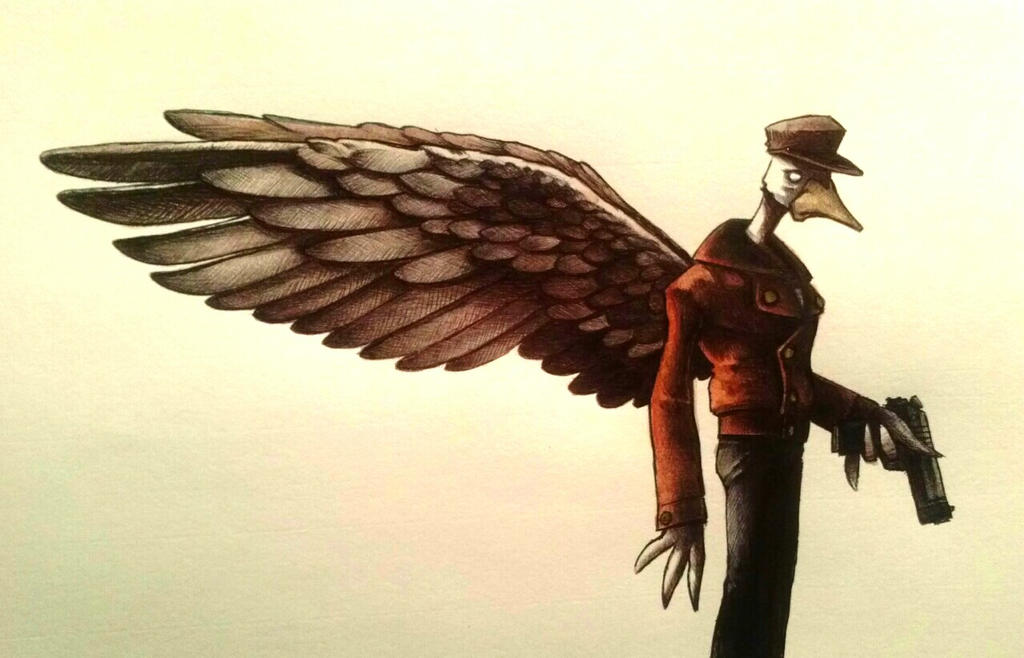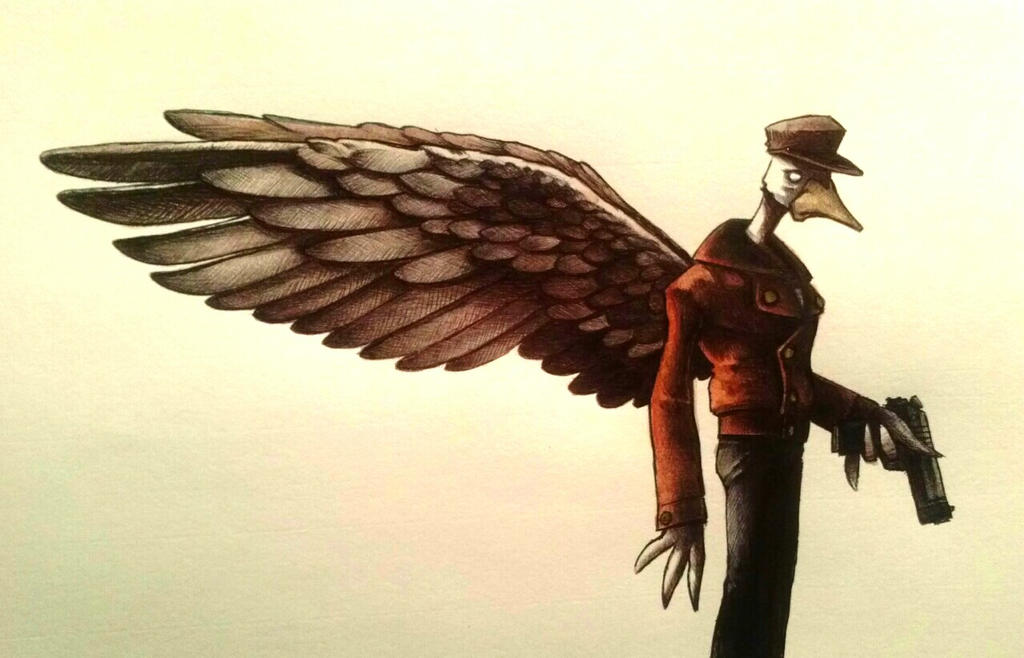 Watch
Watercolor and ballpoint pen on paper, approx 6"x7".

If they ever made another TMNT-related series, they definitely should hire you for doing character designs. Because this version of Ace Duck RULES. I love the addition of an Aviator-style leather jacket, and the way he's holding his gun makes him look like a Han Solo-esque rogue who shoots first.
Reply

This is one of my fav's too. Glad you like it. I wish I could get into that redesign industry...
Reply

Reply

Looks great! Love the wings.
Reply

I'll be honest, I looked up "white duck wings" on the internet for reference so I would get them just right. But dammit, I got them right!
Reply

Finally!

Been waiting for Ace Duck. So very pleased. You did so well with him.
Reply

I had very high expectations for my rendition of Ace and I went through so many versions. I decided to fall back on the toy and just pull him into my gritty steampunkish world. And you may see just a little Spike from Cowboy Bebop in there too

Reply