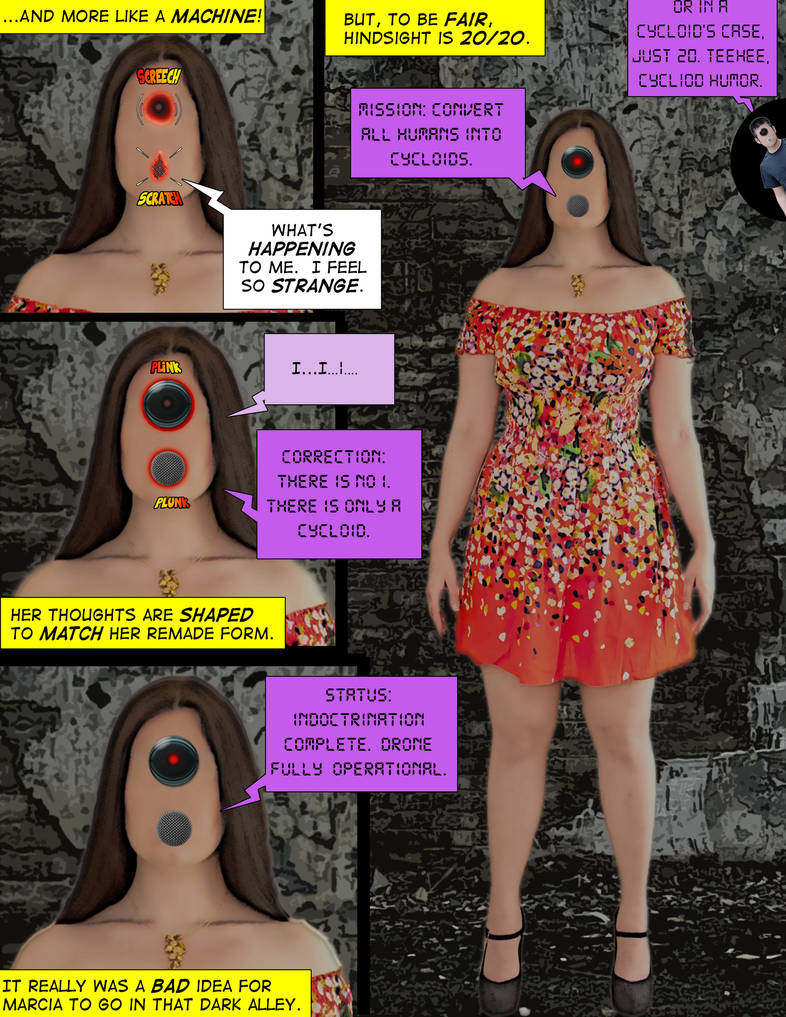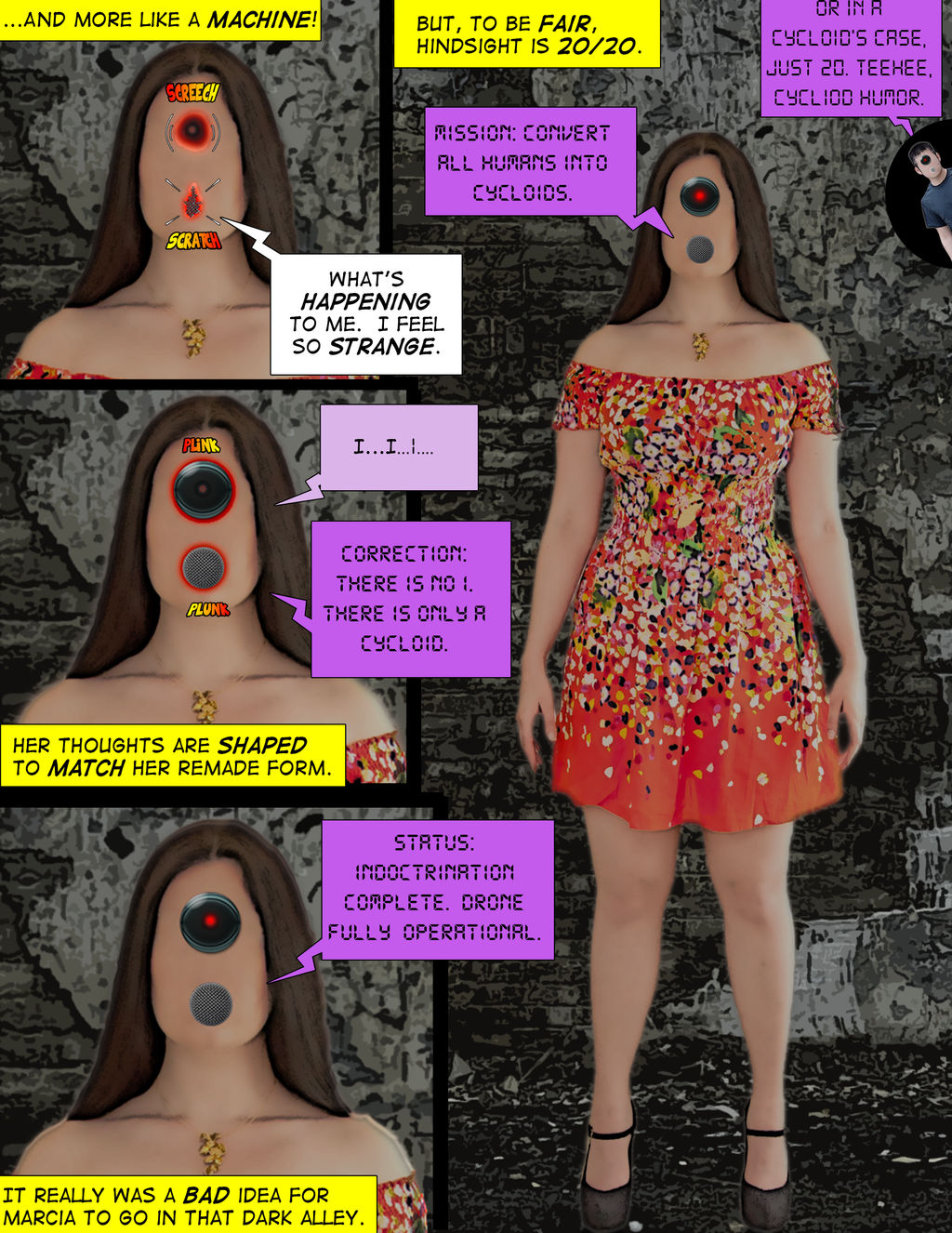 Watch
Marcia makes a seemingly innocent decision to walk down an alley only to find herself made into a pawn for alien conquest. You see, the Cyclucian Empire is planning to add Earth to its dominion. But it does not conquer through brute force. Far from it. It converts the populations with its Cycloid drones, drones with the power to turn others into drones. Can anyone stop them!? Agh!
Marcia from

's Luna series.
Guy in Alley:
sunshine114.deviantart.com/art…
by

Alley:
binghamton.deviantart.com/art/…
by :iconbinghampton:
Part 1:
chainedknee.deviantart.com/art…

Nice serie but I don't afraid of them, I will be too smart to be converted if I meet one of them
Reply

Okay, so where the Hell is Caliban to gate 'em all to Tumulus when you need him? Just sayin'. Hi love! It's good to see you...so to speak.
Reply

Dagnabit! I dunno! Always nice to hear from you sweetie!
Reply

Well, he's half monster, so he'd be immune, and he'd probably be our only hope.

It's always nice to hear from you too.
Reply

Reply

The issue becomes a political status. Indoctrination, very fashionable ...
Reply

Does she even know who she is anymore?
Reply

Good question. Certainly, her life experiences and skills would be of use to the empire but only what is of use to the empire matters to her thanks to her indoctrination.
Reply

And now her purpose is to find another like she was, and do the same thing that was done to her!
Reply

Aren't they terrible. Of course, there are those that would welcome conversion. But noone has a choice...unless they can be stopped!
Reply

And who could stop it? And how?
Reply

Indeed...and it must be done, before their numbers are too great.
Reply

Maybe Wonder Woman could stop them!
Reply

Who indeed?

I may know someone who could potentially stop it, that is, if they don't mind losing their sanity!
Would you like to meet this one who may be able to do such a feat?

Reply

I would!

Reply

Very well then, her name is Silly Road!
redknight33.deviantart.com/art…
Each page links to the next! The prologue is her origin.
Chapter one has 2 pages. The 3rd page is ready to be submitted at any time!

Please let me know what you think of her, and if you want to see the next page now, or wait until Thursday.

Reply