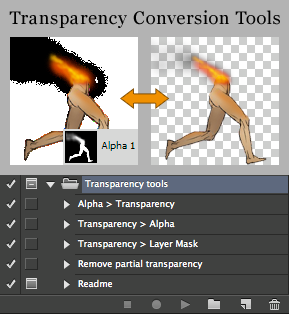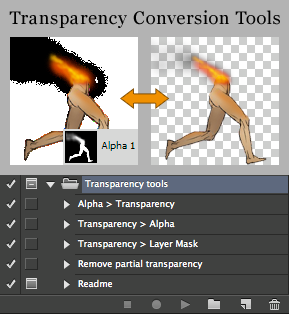 Watch
Transparency Conversion Tools (v2)

Contains actions for converting between transparency and an Alpha Channel. You can convert back and forth without loosing any image quality.
This version can also save the Transparency as a layer mask, or make all partially transpareny pixels opaque.

Ps: It assumes your Alpha Channel is named "Alpha 1".

Free for personal and commercial use.