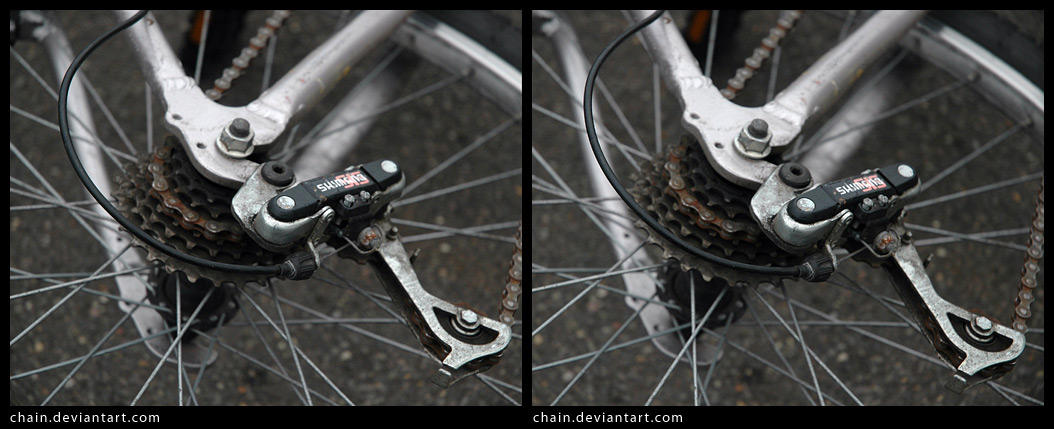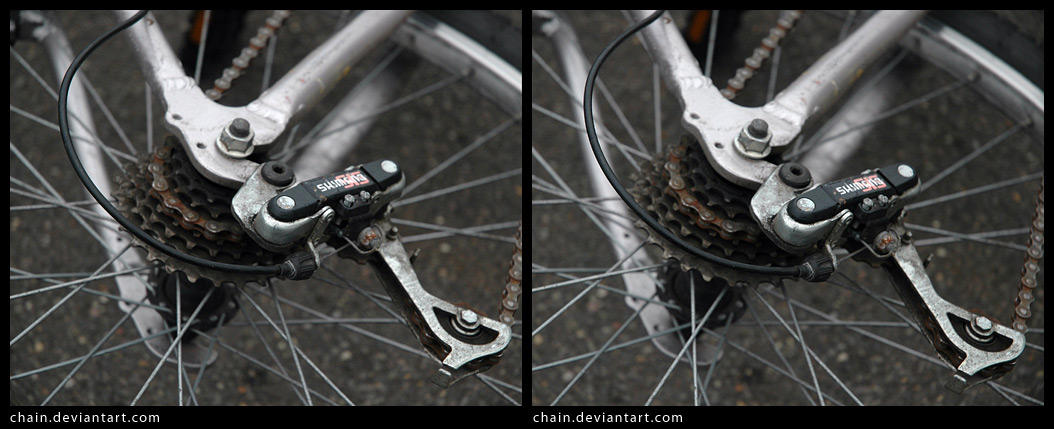 One of the first stereograms I shot back in 2007

Tools: D70, cha-cha, SPM, Photoshop
Note: This is a cross-eyed stereogram (for free-viewing)

brilliant stereogram subject, great depth of field...

me likey
Reply

I think the out of focus part of the bike helps. Maybe this should be an image people should practice viewing with. My wife can't "get" them, yet.
Reply

I like it.
Interesting effect with the distant sections being out of focus.
Reply