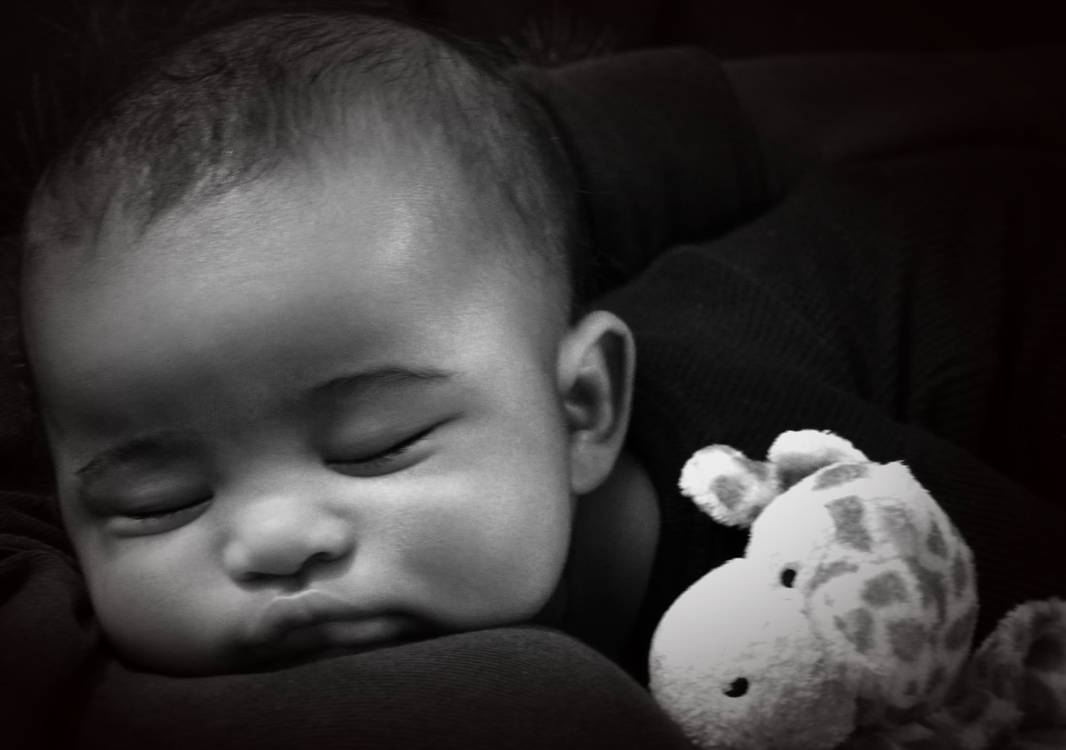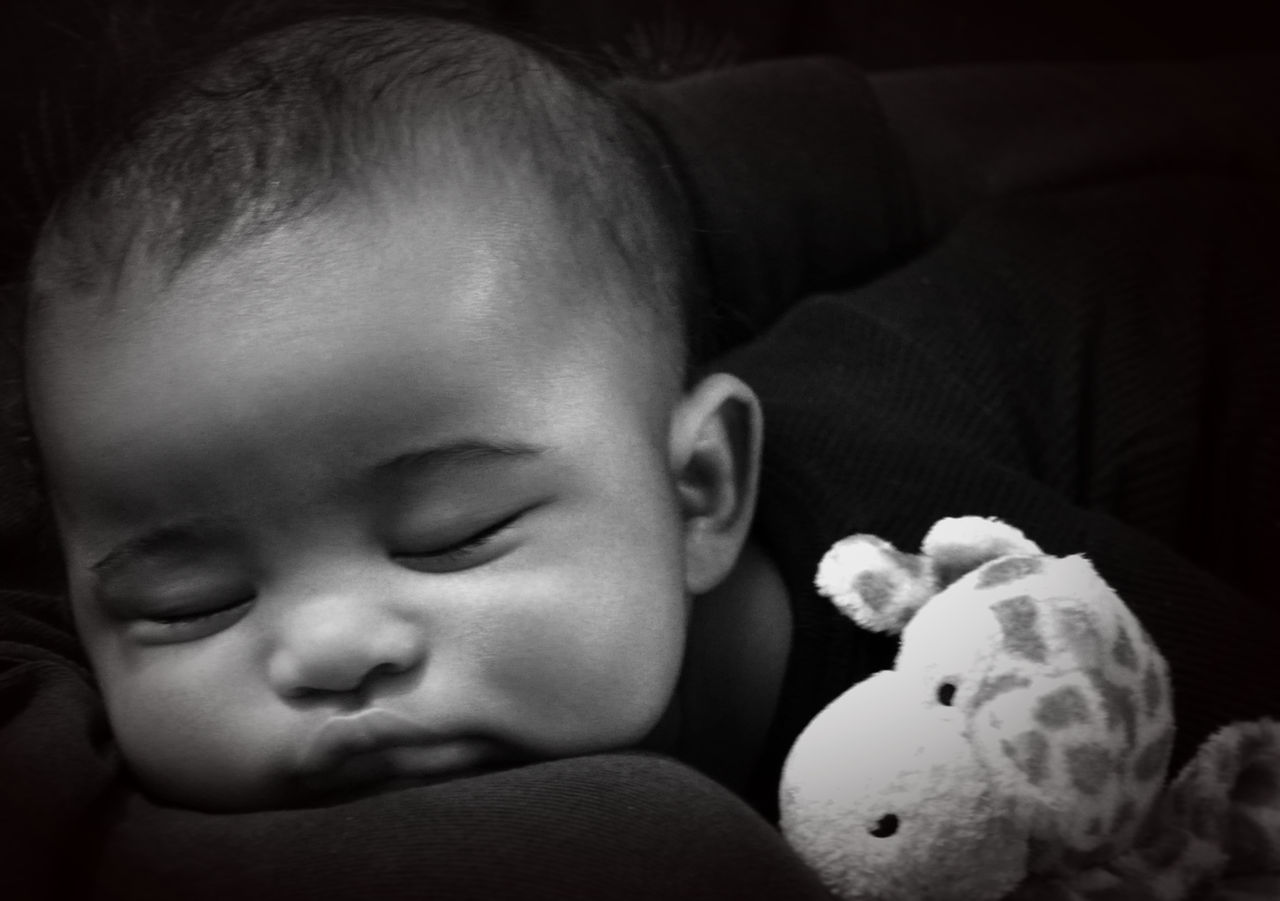 Watch
Giraffe wonders when Flynn can play. Flynn sleeps on.

Actually I just love this photo of our baby boy passed out on his mama. Nothing much beyond that.

The lighting is very emotional. I love how you put it in black and white. It's a very nice image to have to remember the innocence of your child, especially in about 15 or so years when he'll drive you nuts. He's just so peaceful.
Reply