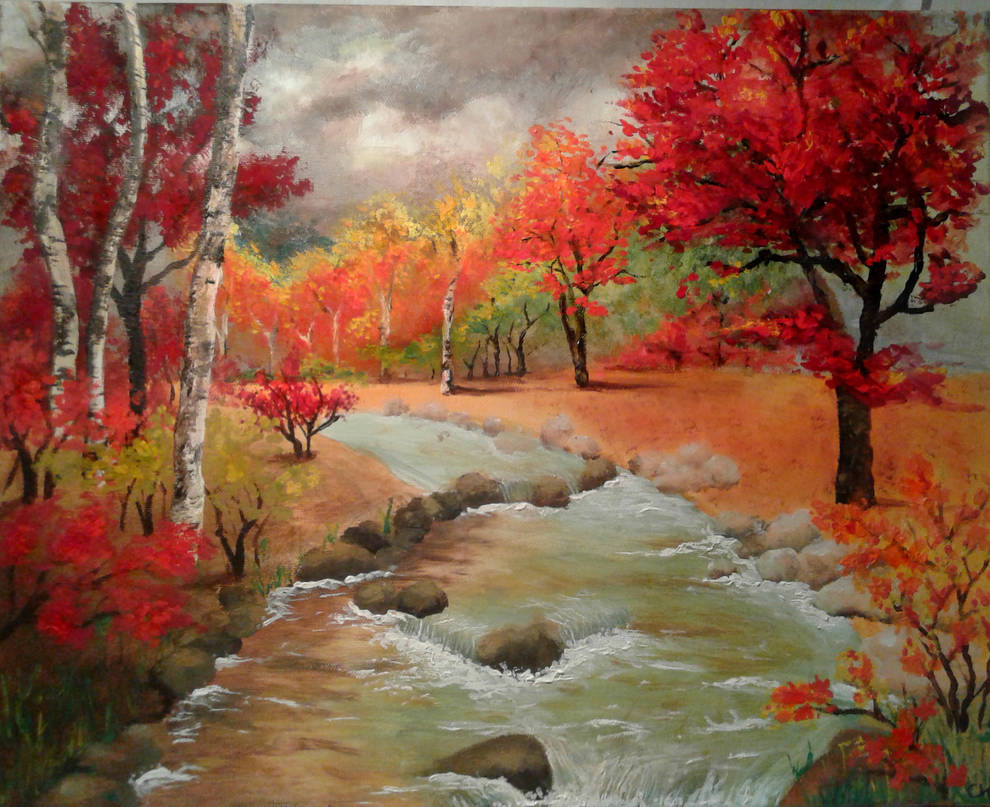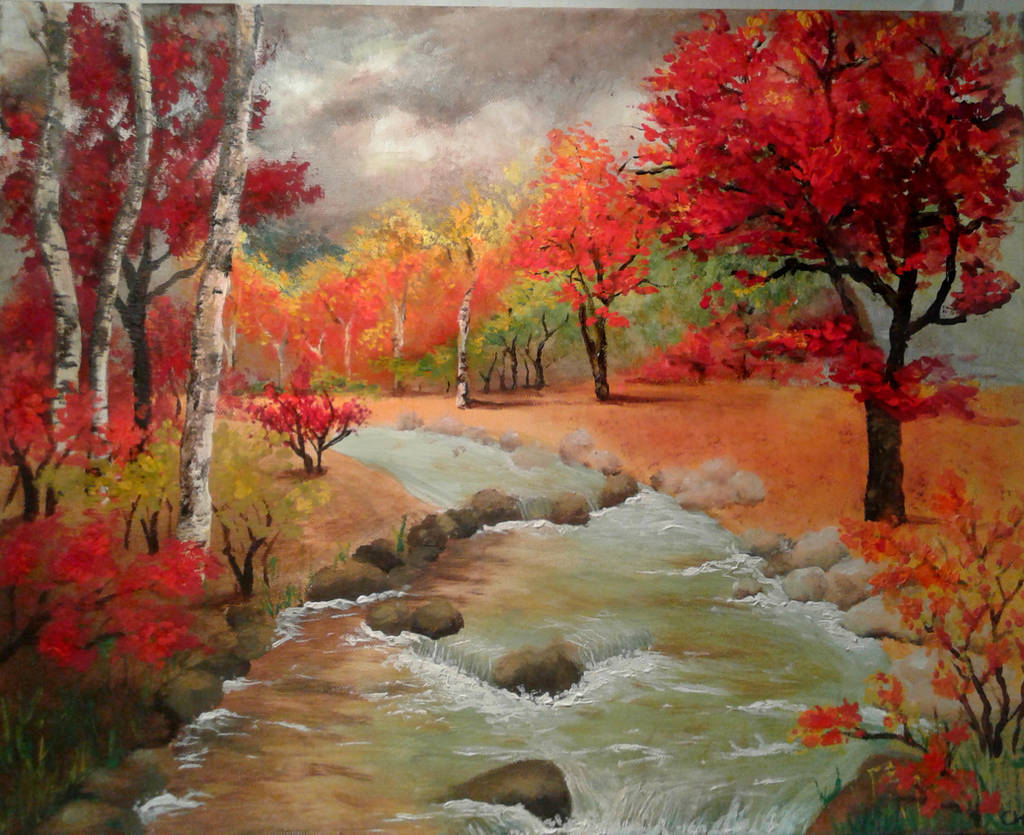 Watch
This is not a very good photo. The original painting looks much better. It was too big to fit in my scanner, unfortunately. I used arcrylic and poster paint for this. Side note: this is my very first landscape, and second painting ever.

Looks amazing!
It's a big challenge to get acryllicsto look dark and grim. You succeeded very well with that in the surroundings.
Trees make this a very bright and colorful piece of work none the less.
Awesome! You should make "a year" like this

That would be a cool collection

Reply

Oooh! A comment from the amazing Rick Boer! Such an honour! Haha, thank you very much.
Reply

Lol!!! Yeah he is "thrilling"!!!!!


Not....
You deserve it! The work is fantastique!! I'm glad Rody told me about this

Reply

Reply