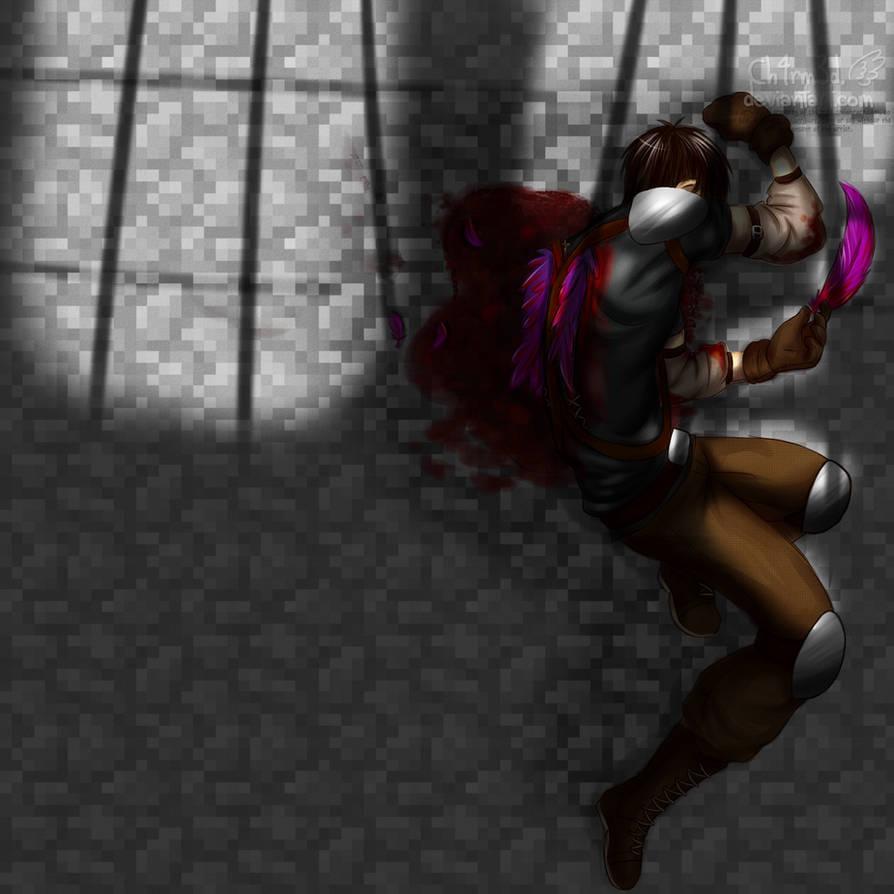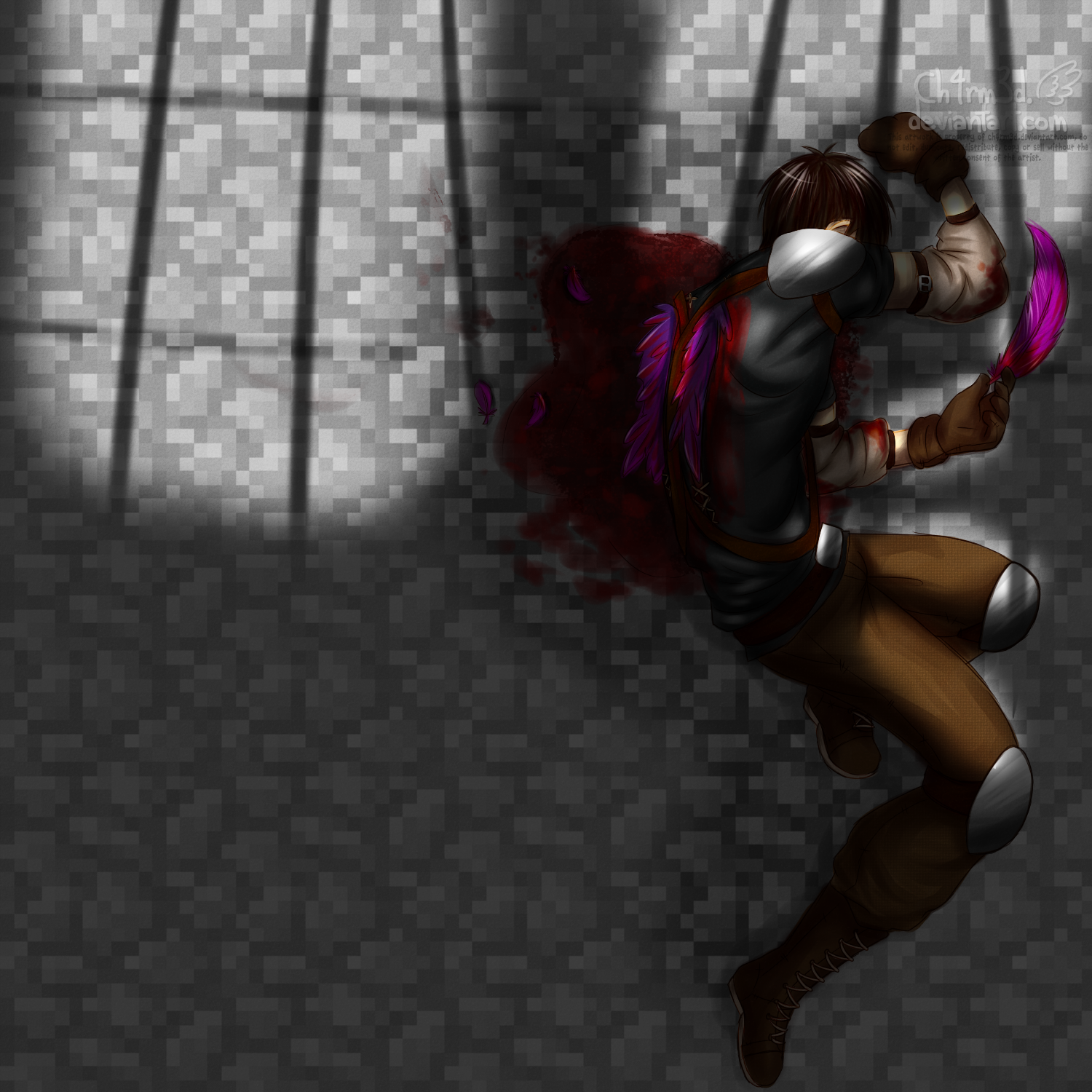 'Father.... why?'
---
<<take a look at this picture by the adorable
AugustOfMidnight
, i believe this is set before mine. XD and if i could write a story about it i could totally see this being right after he got his wings chopped off, and then he reaches for the last of his primary feathers and asks for forgiveness from his goddess, and finally he collapses and asks his daddy why the hell did you do this shit to me? In a more sad kind of way of course.
www.youtube.com/watch?v=bG26Ja…
I was in the mood to draw something feelsy, so drawing one of my fav characters from Mianite season 2 loosing his wings and spending time in jail is totally what i do, yep.
I'd imagine that to 'neutralize' the threat of his own son rising up against him,
without killing him
, the king would have Andor's wing's taken, probably in a far less graphic and painful way, but still.
Another reason for this is i finished the third Abarat book by Clive Barker and the Carrion family sort of reminds me of this royal family, all mysterious and hiding things with lots of dead relatives to go around.
For the pose i looked at one of
Kate-FoX
's reference pictures. The floor texture is from Minecraft, found it online.
Edit
ITS APPARENTLY CANON IM SORRY ANDOR BABY </3
Prince_Andor(c)Heck if i knew, but he's from Mianite so Tom Syndicate and Tucker and those guys
Art(c)Ch4rm3d