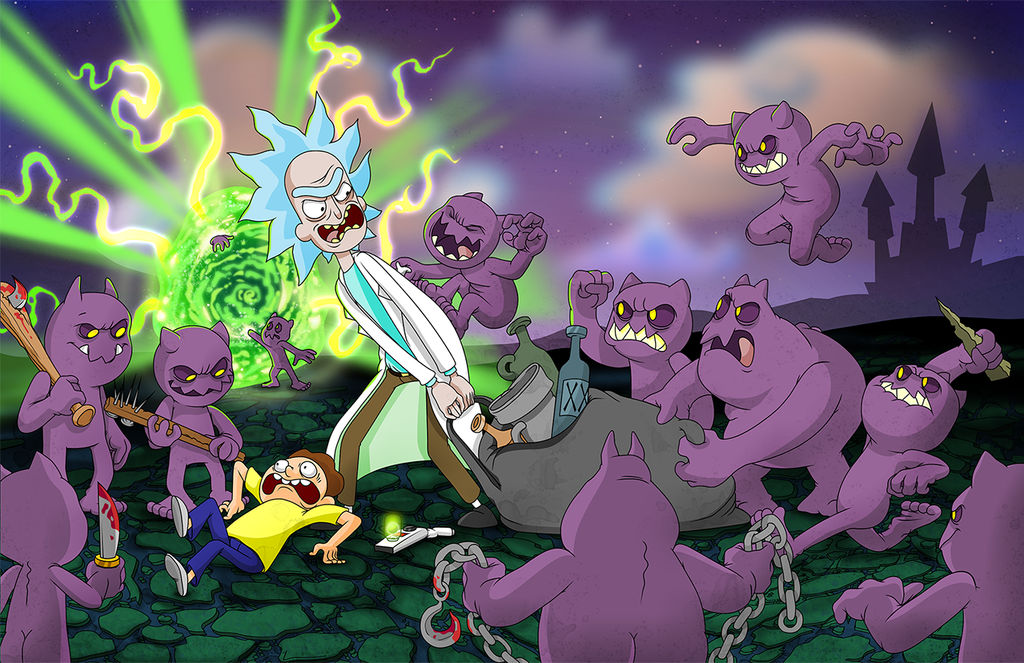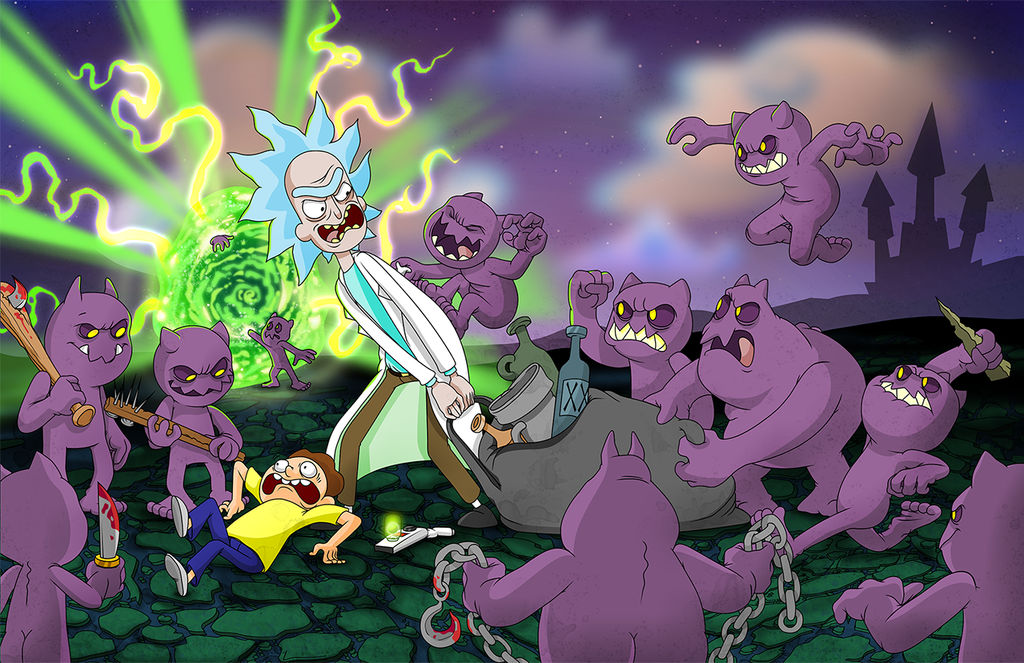 Watch
Human booze doesn't work on Rick anymore so him and Morty take a trip to Hell to steal some demon booze.

"Mort- Morty... Stop messing around, get up, and give me a hand *BURP* with this bag of booooze."

Hold the presses.....

Is that Vile on the very left w/ the nail board?
It looks like it to me.
Reply

This is an awesome piece! Very nice work

Reply

I really like your demons; seems like a great crossover

Reply

Lol XD Aw the demons are cute XD
Reply

The demons with bloody instruments look like this incident interrupted their torturing some poor soul.
Reply

demons always be torturing

Reply

When they're not drinking, sleeping off a hangover, hunting down a reincarny, or trying to avoid Lew because they screwed up.
Reply

wow, one of my favs by far!
Reply

Reply