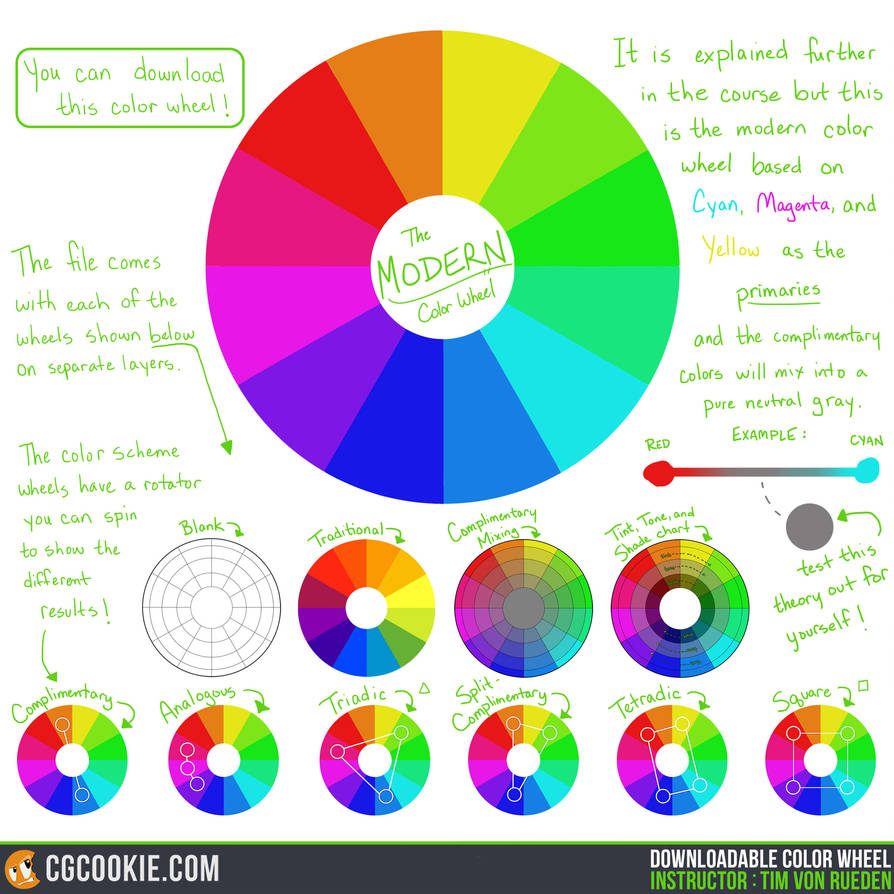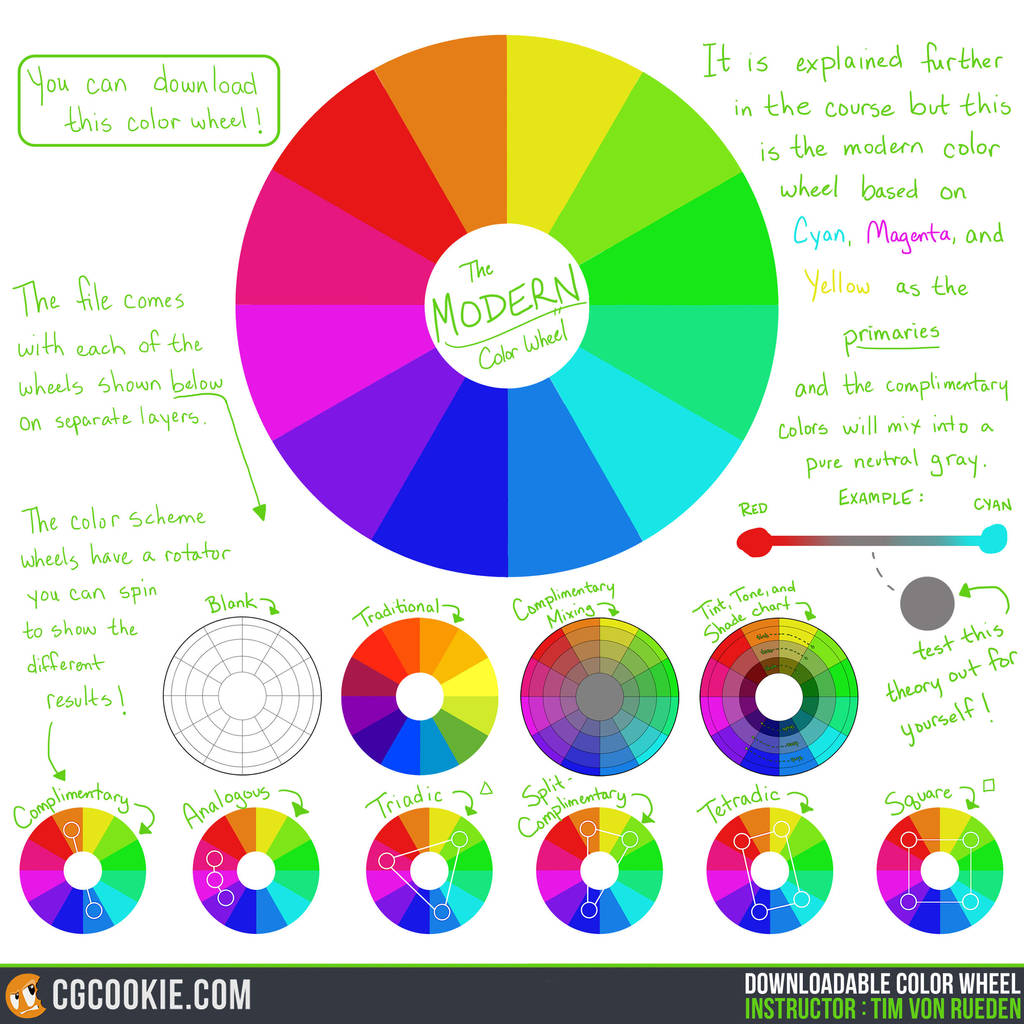 Watch
Watch the Color Course tutorials and Download this Color Wheel HERE.

Artist: Tim Von Rueden (vonn)

Citizen members can now download this color wheel consisting of layers that contain different color understandings of the pure Hues offered in Photoshop. This includes the modern and traditional color wheel, examples of tint, tone, and shades, complimentary mixing.
There is also a feature which allows you to rotate different sliders to represent the complimentary pairs, analogous colors and how to create different color schemes such as triadic, split-complimentary, tetradic, and square color schemes.
Hope this helpful little guide helps out!