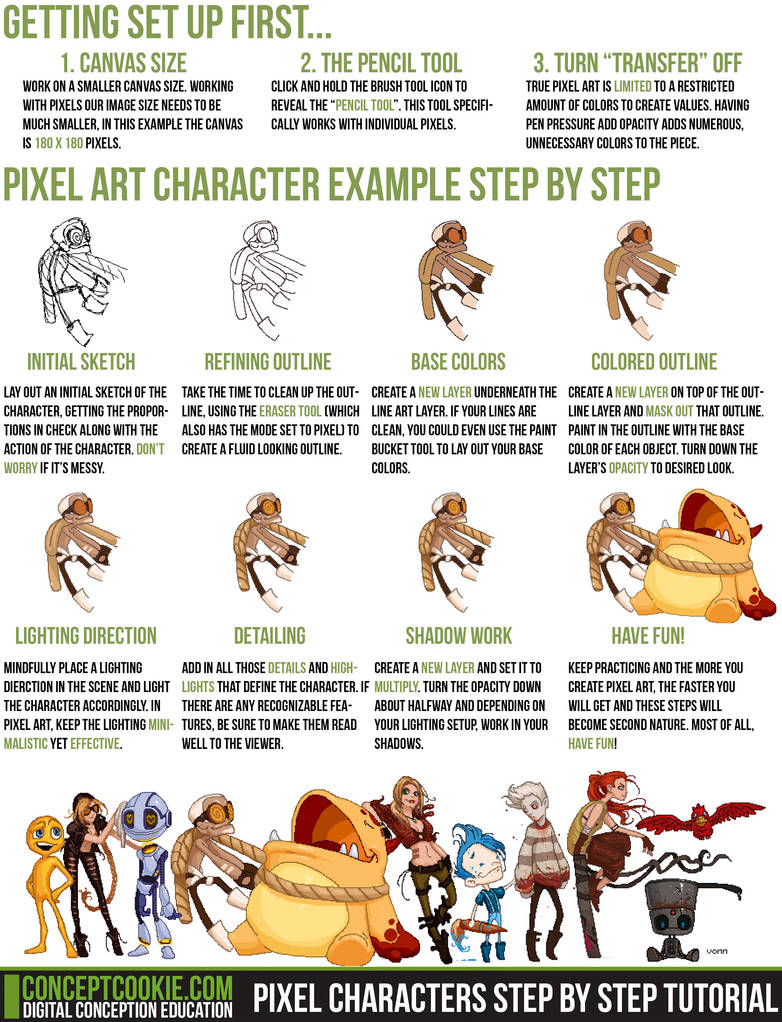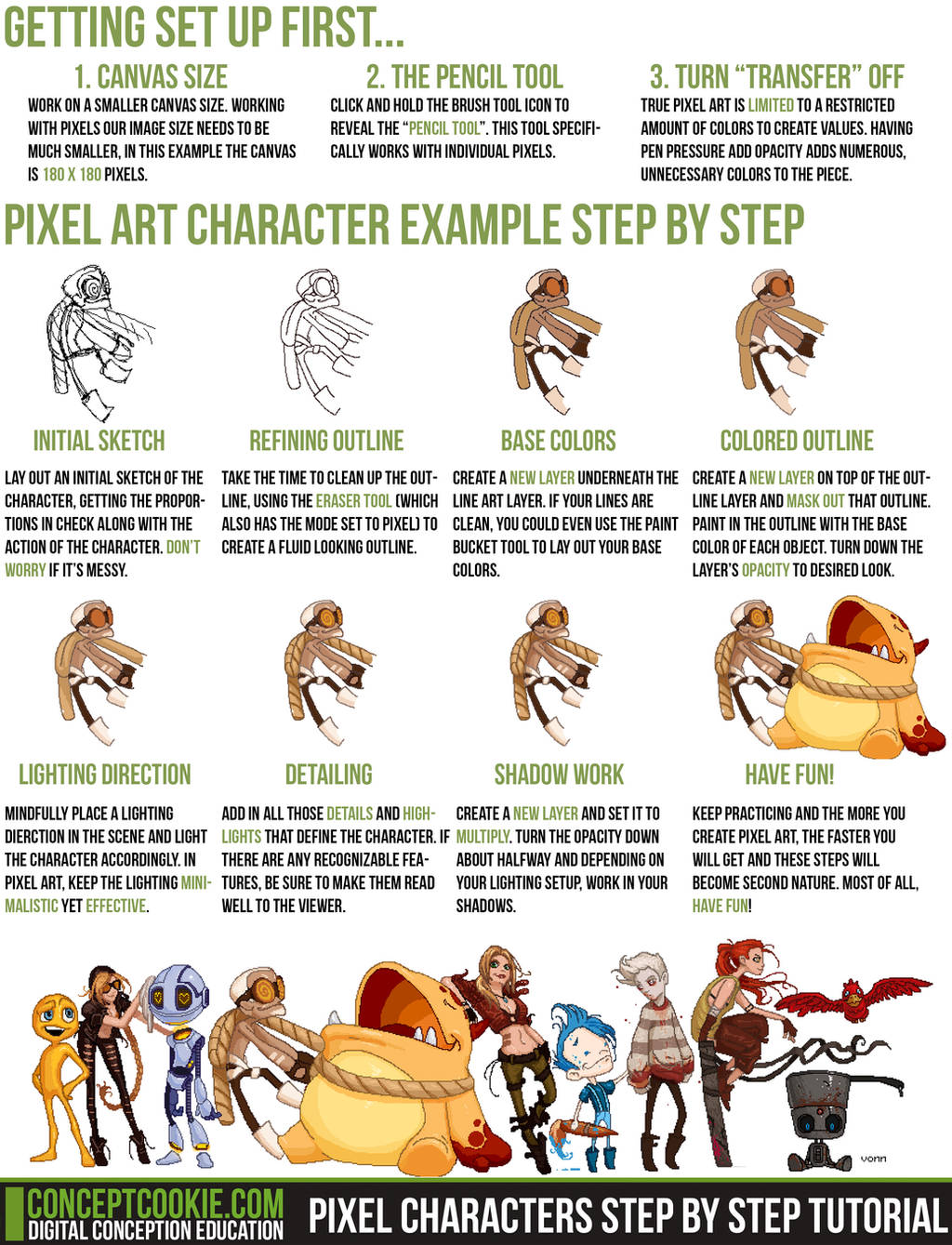 Watch
This week's exercise was on creating pixel art characters. This step by step image tutorial shows you how you can go about creating pixel art of your very own. Check out the full exercise if you're interested in learning more about pixel art:
cgcookie.com/concept/2013/11/0…
Remember any of the characters on the bottom? A party of old Concept Cookie characters came together for this pixel tutorial.