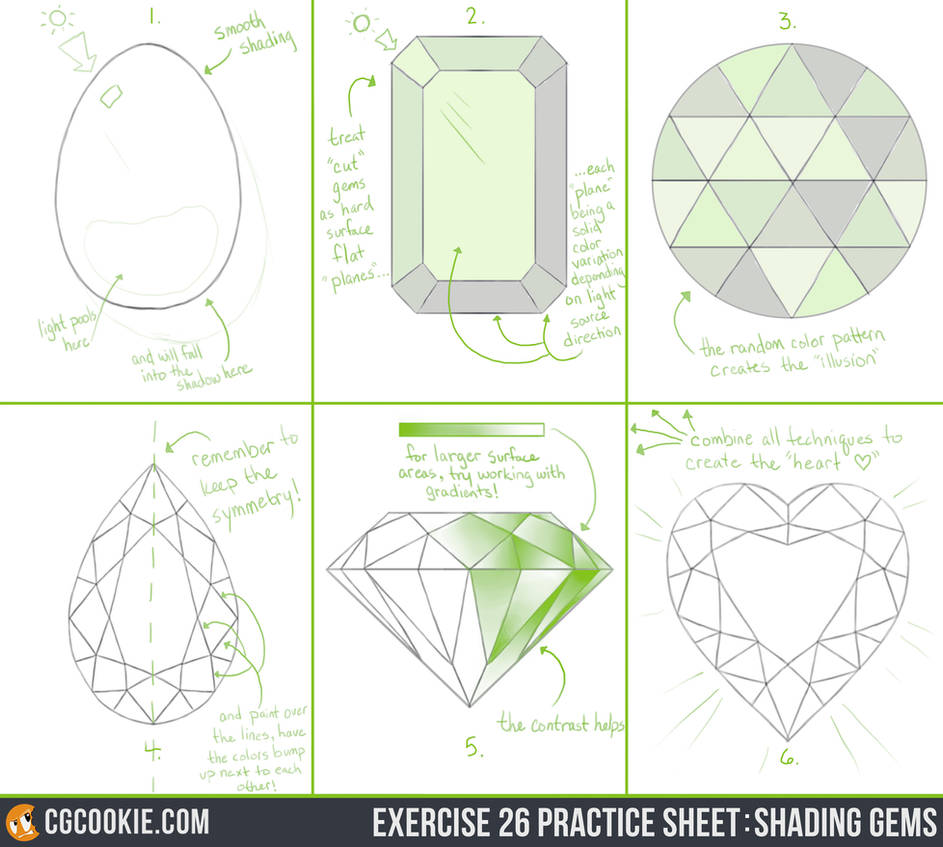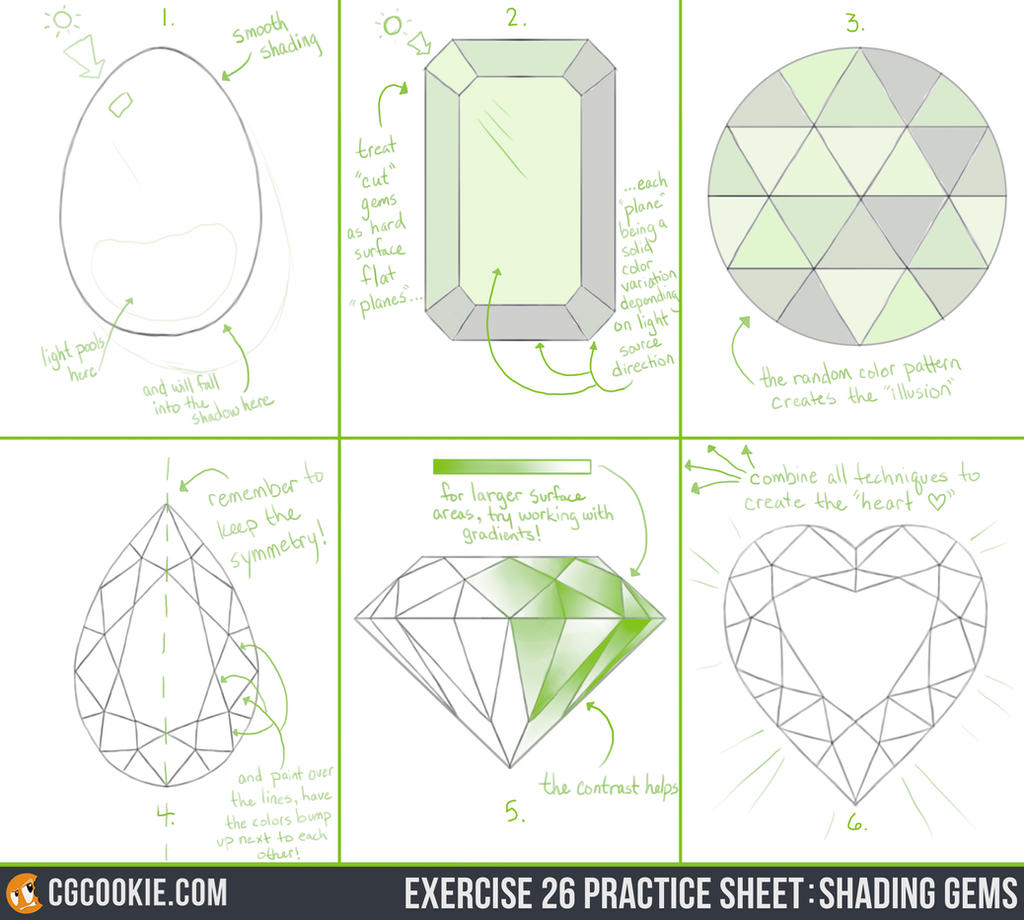 Watch
Check out the Exercise and Download the Practice Sheet HERE
EXERCISE

: To practice the art of shading gems accurately with confidence.

This exercise is to be confident in adding gems, jewelry, or ornate decorations to your future character designs or adding set details. Adding simple gems around a necklace, head pieces or through other jewelry pieces can add that extra detail your character may need to add more interest. These are simple to create and when you know how to add them accurately, it's a nice tool you can feel confident working in your character designs! Below is the handout sheet and you can HIDE the layer containing all the wording and "tips" so that you are left with 6 clean outlines of different gems.

The 6 different gems are as follows:
Smooth Gems, often seen with a translucent color and material. Allow light to pass through the gem and work with the tip chart further down below
What is normally seen as an "Emerald Cut" Start doing research on "Faceted" surfaces and the appearance they create!
This is a look that has similar size cuts throughout, focus on creating a random palette to create the illusion of a shiny gemstone.
Let's mix what is learned from the last two gems and create the "Pear Shape Cut" and work to create a symmetry.
The Classic Diamond. Let's start adding subtle gradients to further the illusion of the reflective gemstone!
Bring it all together and put your heart into creating the final gemstone on our chart!
Lastly, try having each gem be a different color and look at reference to see how different gems (emerald, ruby, amethyst, sapphire, topaz, etc.) carry a particular color and how to accurately depict them!

Download your handout and submit it by next Friday to be one of the top submissions entered for this exercise!