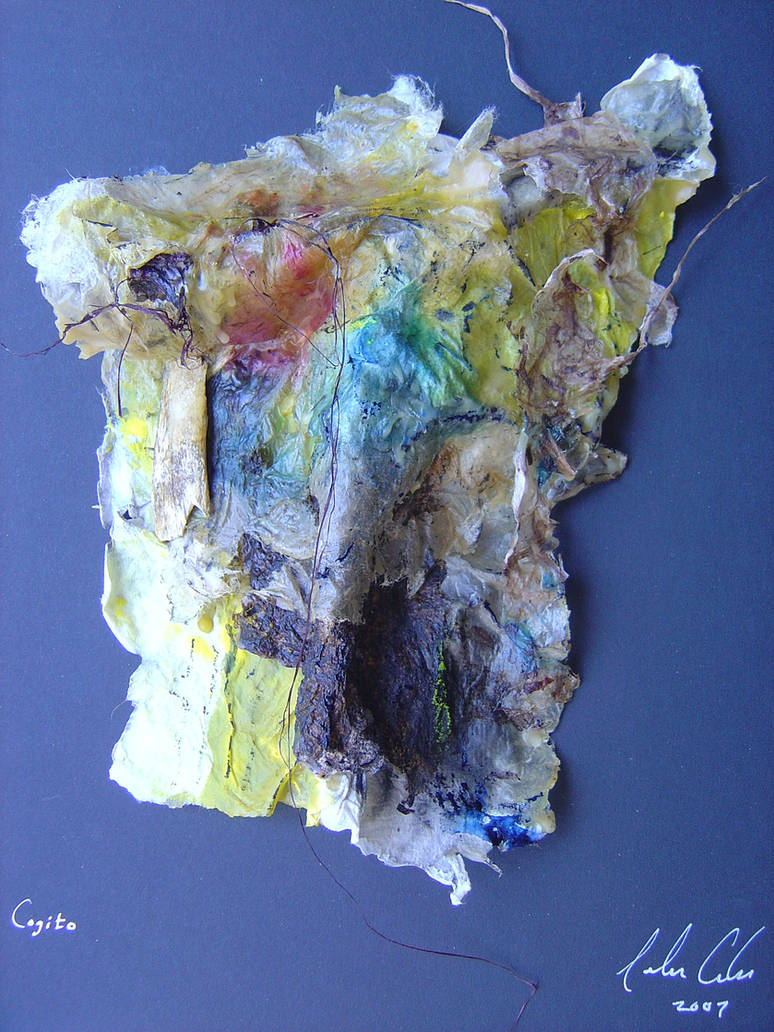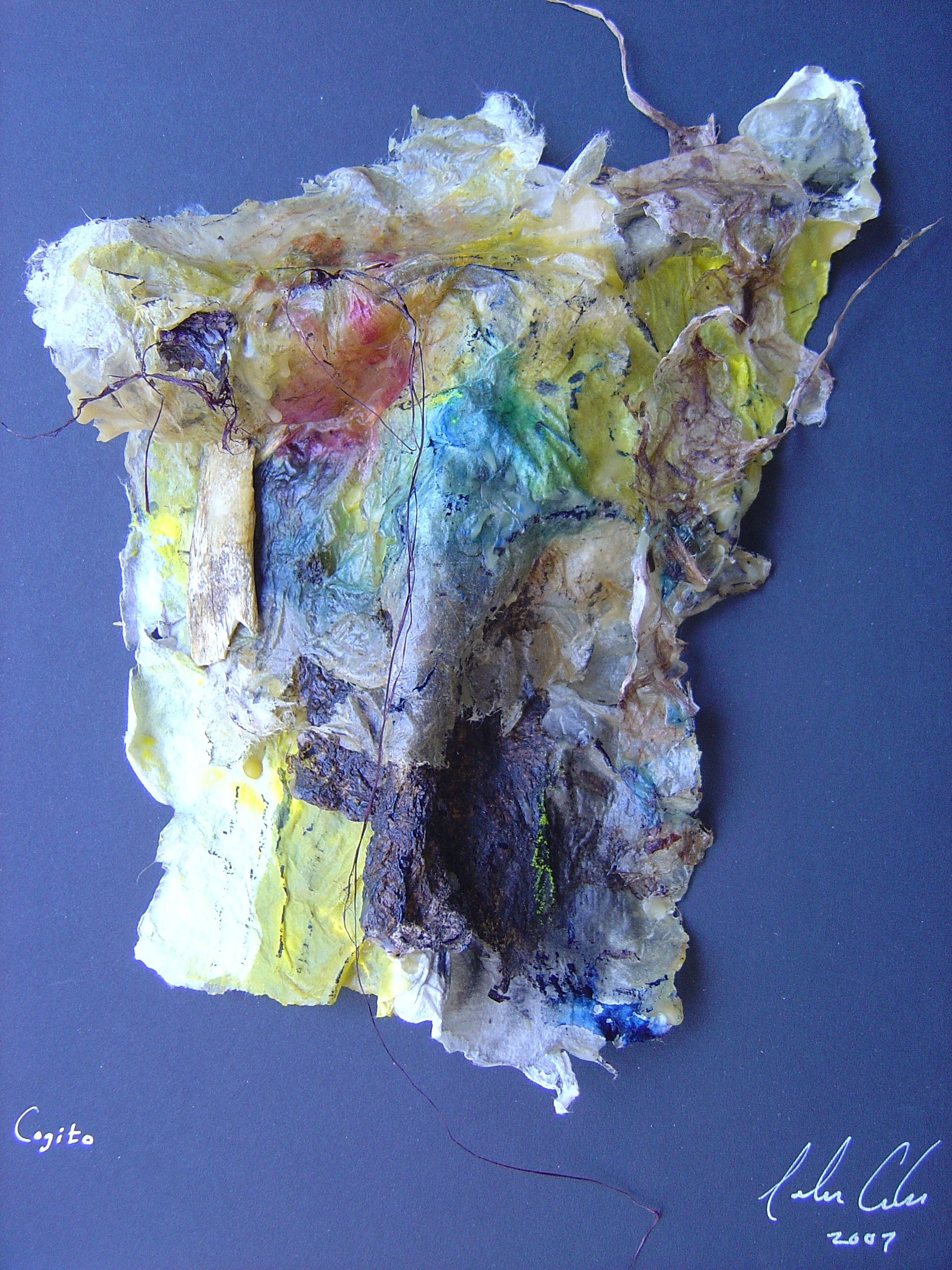 This was a wild, feral thing. It still is. It started out as a piece of abaca molded while wet onto some stonework. From there, I treated it with pigments, beeswax, and other papers molded to its basic form.

Date: June 2007
Dimensions: approx 9"x10"
Composition: Abaca, kozo, beeswax, watercolor, oils, dyed grasses

Available for display or sale.