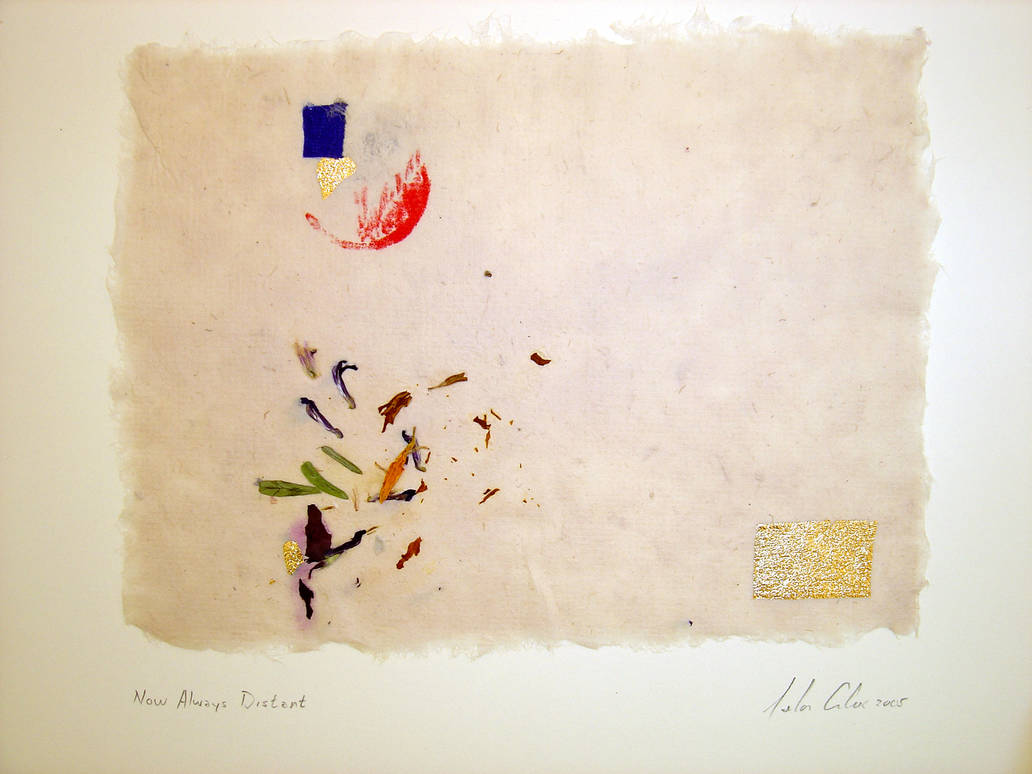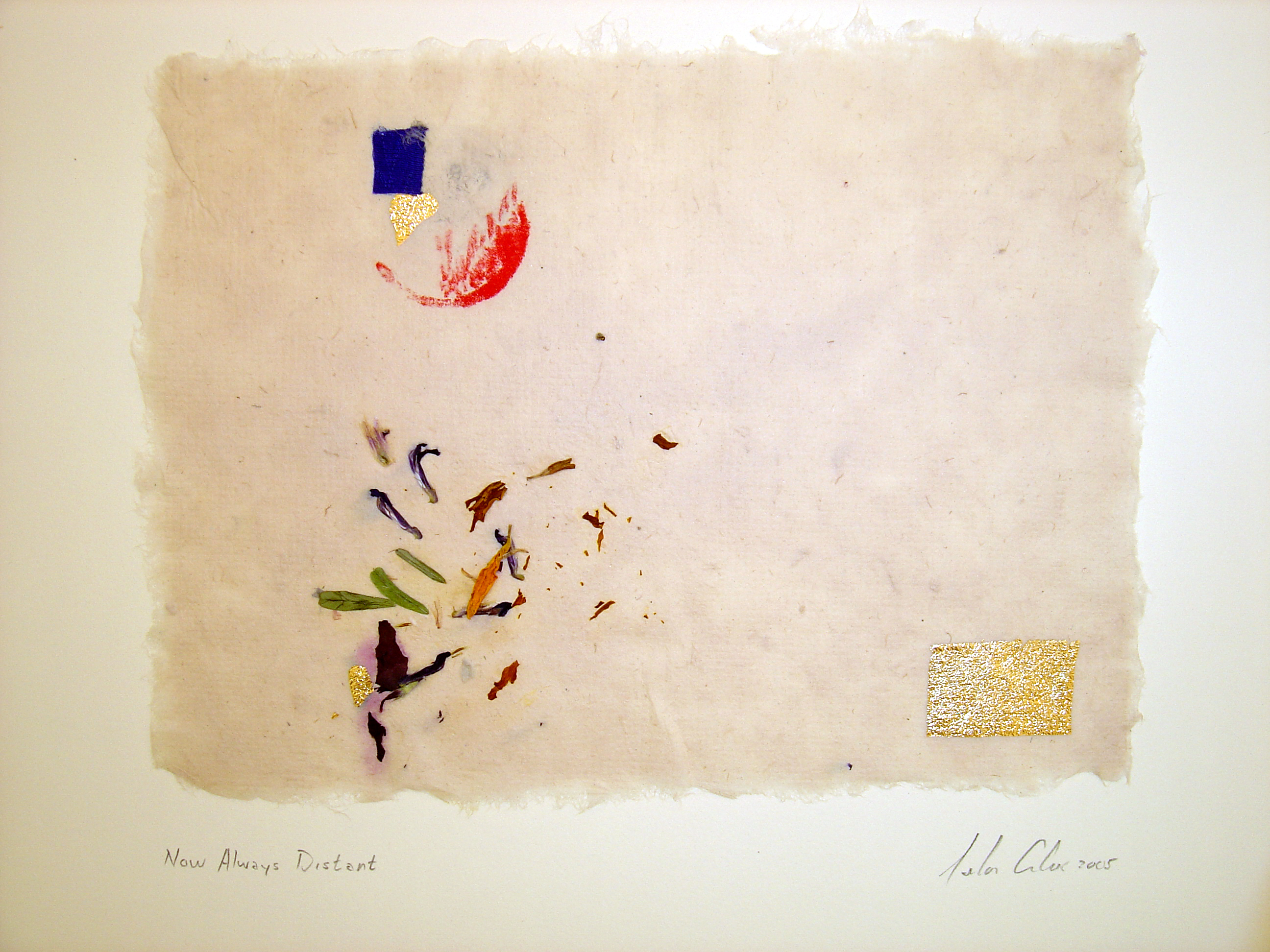 Watch
A minimalist piece. The title came to me gradually over a few days in summer. A memorial piece for my spouse, who had died 2 years before.

Date: July 2005
Dimensions: 7"w x 5"h
Composition: Abaca paper, silk, botanicals, metal, watercolor

In private collection.

I like that. Originally, that piece was the first I made with my wife in mind, who had passed away 4 years before. The piece lives with one of her best friends now.
Reply